Olive oil (specifically, extra virgin olive oil) is known for its powerful health benefits, which include everything from reducing inflammation to supporting balanced blood sugar to promoting cardiovascular health. It's able to exert these benefits thanks in large part to its high percentage of monounsaturated fats (or MUFAs) and polyphenol compounds.
Monounsaturated fats, including oleic acid, are a subtype of unsaturated fats that are highly anti-inflammatory and promote balanced blood sugar, while polyphenols are bioactive compounds found in plant-based foods like olives and olive oil that have potent antioxidant and anti-inflammatory properties. The most predominant polyphenols in extra virgin olive oil are hydroxytyrosol, oleuropein, and oleocanthal.
Together, these healthy compounds make extra virgin olive oil one of the healthiest fats for anyone looking to prevent or manage type 2 diabetes.
What is Type 2 Diabetes?
Type 2 diabetes is a condition affecting the way your body turns food into energy. More specifically, it's an impairment in the way your body uses sugar (or glucose) as fuel, which results in too much sugar remaining in the bloodstream.
There are two interrelated problems going on when someone has type 2 diabetes, according to the Mayo Clinic: Your pancreas does not produce enough insulin (the hormone that regulates the movement of sugar into your cells), and cells respond poorly to insulin and take in less sugar as a result (meaning, those cells become insulin resistant).
Eventually, if type 2 diabetes is left unmanaged, chronically elevated blood sugar levels can contribute to a range of serious problems such as heart disease, vision loss, slow wound healing, and nerve damage, according to the CDC.
Lack of physical activity, being overweight, having a high percentage of body fat, and consuming excessive sugar and refined carbohydrates may all contribute to the development of type 2 diabetes—and so, taking steps to mitigate these risk factors by adopting healthy diet and lifestyle habits is a smart way to prevent, manage, or even reverse type 2 diabetes.
How Can Olive Oil Help Control Diabetes?
While there isn't a cure for diabetes, it can be prevented or managed by losing weight, eating a healthy, nutrient-dense diet, and being physically active—and, in some cases, these healthy changes are enough to put type 2 diabetes into remission. (Often, people also need medication, but they may be able to scale back on this over time, under the guidance of a doctor.)
Olive oil, especially extra virgin olive oil, is a great addition to an overall diabetes-friendly diet for a number of reasons:
Adding Olive Oil to a Diabetes-Friendly Diet
In general, a diabetes-friendly diet is one that emphasizes the consumption of whole or minimally processed vegetables, fruits, whole grains, nuts, seeds, legumes, healthy fats, and high-quality proteins such as fish, and scaling back on foods high in sugar (especially added sugar), refined grains and carbohydrates, and saturated fats.
There are so many ways you can incorporate extra virgin olive oil into your diabetes-friendly diet. Here are a few of our favorites:
Product placement
PJ KABOS 'Family Reserve Organic - Medium'
High Phenolic and 2022 Gold-Award Winner.
Declared as 'One of the World's Best Olive Oils'.
Click here to shop.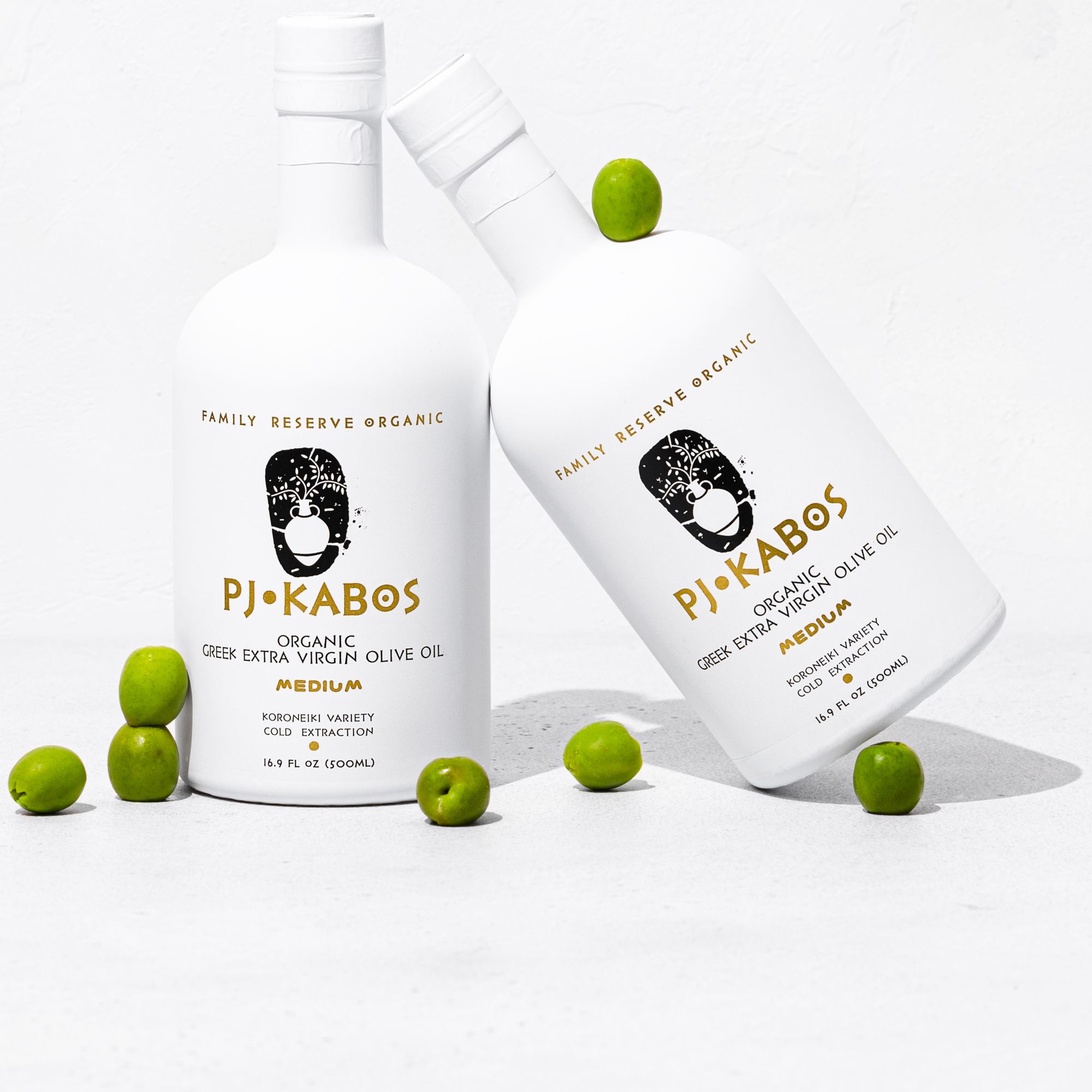 Join the newsletter to receive the latest updates in your inbox.