Just because you are cutting back on carbs does not mean you need to cut back on tasty treats. Enter the olive oil cake! Lightly sweet, tasty, and filled with all the healthy fats you are looking for, this cake makes a lovely finish to a meal or a happy snack with your afternoon tea.
Serves 10
Ingredients
1 cup extra virgin olive oil, more for the baking pan
¾ cup coconut flour
¾ cup granulated erythritol
2 tsp. baking powder
1 ½ tsp. baking soda
¼ tsp. kosher salt
6 large eggs
1 Tbsp. vanilla extract or paste
1 cup sugar free vanilla yogurt, for serving (optional)
Fresh berries, almonds, or toasted coconut, for serving (optional)
Recipe
Heat the oven to 350°F. Grease the bottom and sides of a 9-inch springform pan with olive oil.
In a medium bowl, whisk together the coconut flour, erythritol, baking powder, baking soda, and salt.
In the bowl of a stand mixer fitted with the whisk attachment, beat the eggs on medium speed until tripled in volume and pale yellow, 5 minutes. Add the olive oil and vanilla extract and beat until combined, 1minute.
Turn the mixer to the lowest setting and slowly add the dry ingredients. Beat until thoroughly combined.
Using a silicon spatula, scrape the batter into the prepared springform and bake until browned and a toothpick inserted comes out clean, about 25 minutes.
Set on a rack to cool and run a thin knife around the edge. After 15 minutes, remove the springform and let cool completely.
Once cooled, transfer to a cake plate and serve with yogurt, berries, and nuts, if desired.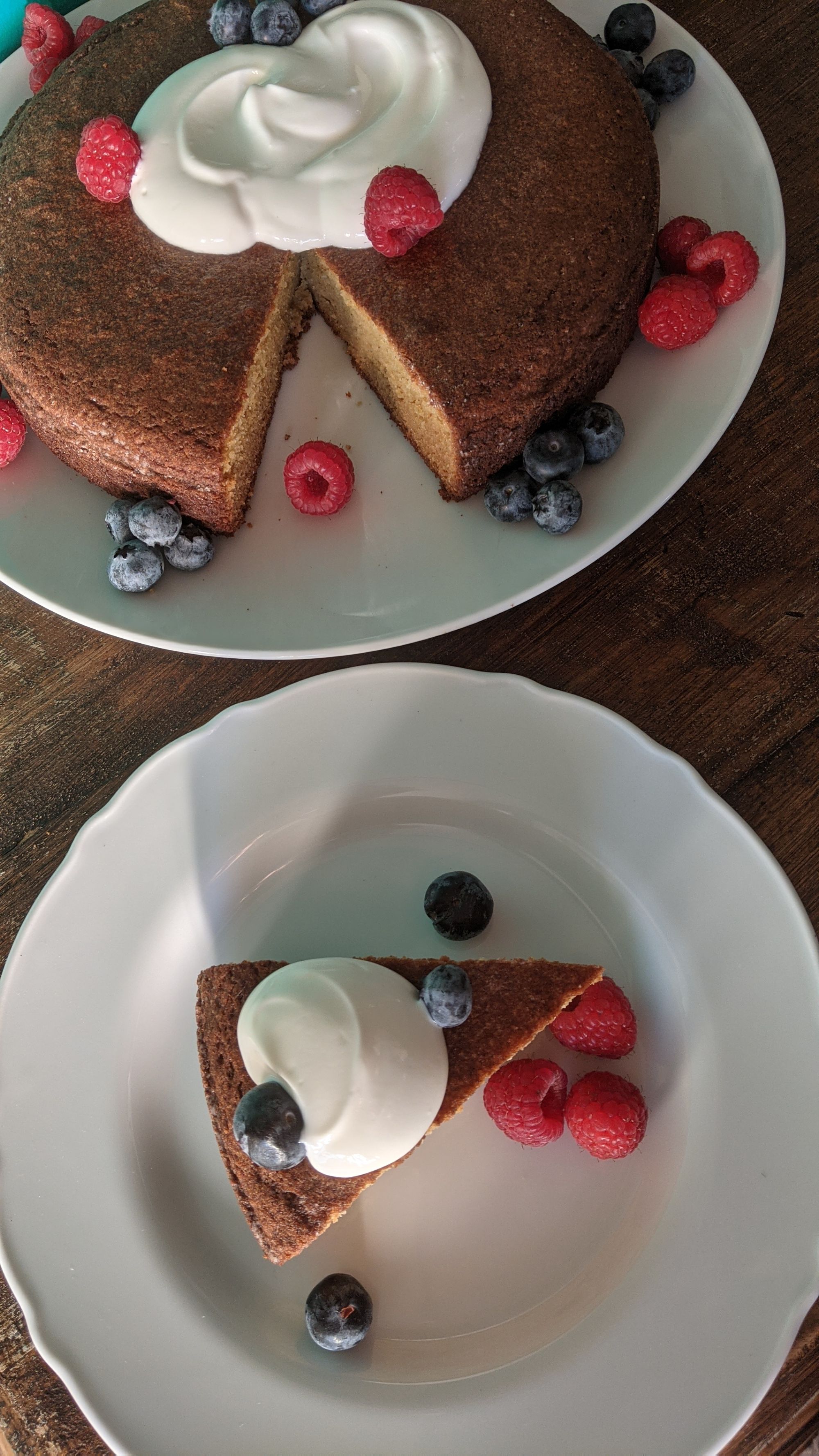 Join the newsletter to receive the latest updates in your inbox.