The Basque Country is famous for good eating—with olive oil, of course! Spanish food and olive oil connoisseur Santiago Botas gives us a little taste of the region—including adjoining La Rioja and Navarre—and some savory family reminiscences!
A most distinctive feature of the Basque region is its wonderful food; both traditional and haute cuisines are internationally acclaimed. No wonder it holds the highest concentration of restaurants with Michelin stars in the world.
However, due to its small surface and mountainous terrain, agricultural production is quite limited, especially in the coastal provinces of Vizcaya and Guipúzcoa.  Only the plains of the south province of Alava allow the cultivation of grains, legumes and vegetables, grapevines and even some olives trees.
Fortunately, to the south and east the Basque region is bordered by the autonomous communities of La Rioja and Navarra. Both regions, which have rich culinary traditions of their own, produce a bounty of agricultural products, including wines and olive oil, that have supplied Basque kitchens for centuries.
La Rioja
An age-old historical region, La Rioja is very well known for its wine production. One of the best wine regions in the world, Rioja is Spain's oldest Designation of Origin for wines.
La Rioja is famous as well for the extraordinary quality of its vegetable produce. Thistle, borage artichokes, asparagus, peppers, mushrooms, pulses and many others are simply outstanding and are revered  all over Spain. They are the base of a diversity of rich traditional recipes, always prepared with olive oil.
One of my favorites is the classical red pepper salad. It is made with sliced roasted red peppers, dressed with equally roasted tomato and garlic pounded together along with the magical touch of good local extra virgin olive oil.
Navarre
The old medieval kingdom of Navarre is the largest of these 3 regions. Though it has a marked identity on its own, the north of Navarre has geographical, cultural and culinary similarities with the Basque provinces of Vizcaya and Guipúzcoa, while the center and south resemble Alava and La Rioja.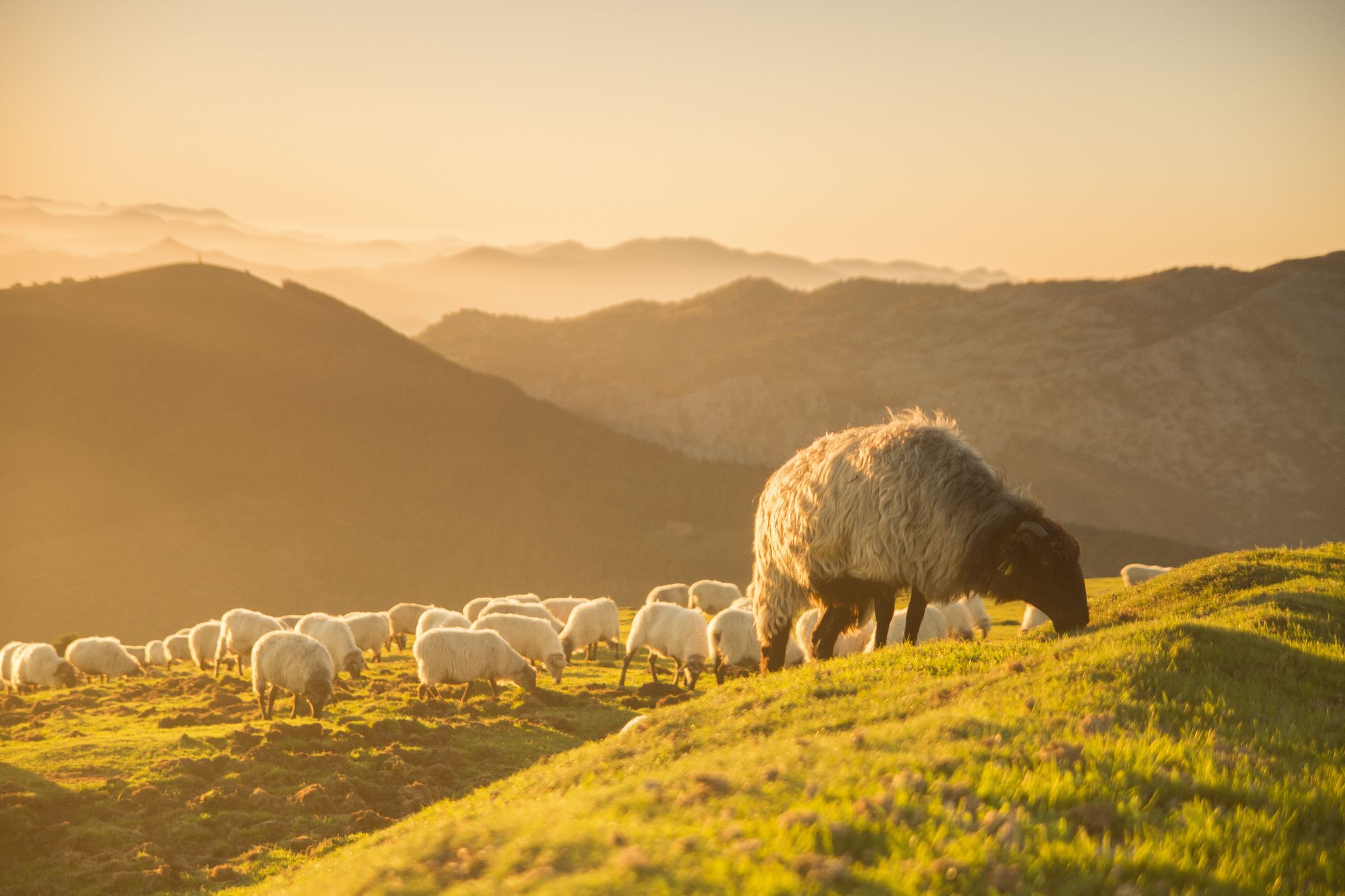 In the green highland pastures of the north some local cattle breeds of Pyrenean origin are raised for meat production, along with some indigenous sheep breeds whose milk is turned into outstanding artisan raw milk cheeses.
The farms in the south produce vegetables of exceptional quality. Though not as renowned as the ones from Rioja, Navarre also produces excellent wines and extra virgin olive oils.
Olive Oil Production
Olive growing has ancient origins in this part of Spain. However, in the mid fifties of the last century it lost ground in favor of grapevines that offered higher profitability at that time. Happily, the last decades are seeing a significant revival.
The combined olive oil production of the Basque Country, La Rioja and Navarre represents less that 1% of Spain's (the largest in the world, amounting to 45% of the total), but the average quality is very good.
In the Basque Country about 900 acres are devoted to olive growing. They are concentrated in the south of Alava, in the wine region of Rioja Alavesa bordering La Rioja and Navarre. Cultivation and oil extraction practices are not fully updated; some traditional presses are still in use.
The main olive variety is Arroniz, indigenous and therefore well adapted to the cold local climate. With the support of the Basque Government a strategic plan is being implemented to improve cultivation and extraction techniques, set up a modern mill and introduce other varieties.
Capitalizing on a favorable climate, ancient traditions and high agricultural expertise, in the last 20 year the olive sector in La Rioja has experienced large scale revitalization.  Olive surface has doubled up to 14,000 acres, modern continuous cycle mills set up and high standards of quality implemented, making the olive oils from la Rioja a point of reference for the sector.
A great diversity of cultivars are grown in La Rioja. Some, like Redondilla and Machuela, are indigenous, while others like Arbequina, Arroniz or Empeltre have been imported from other nearby producing areas.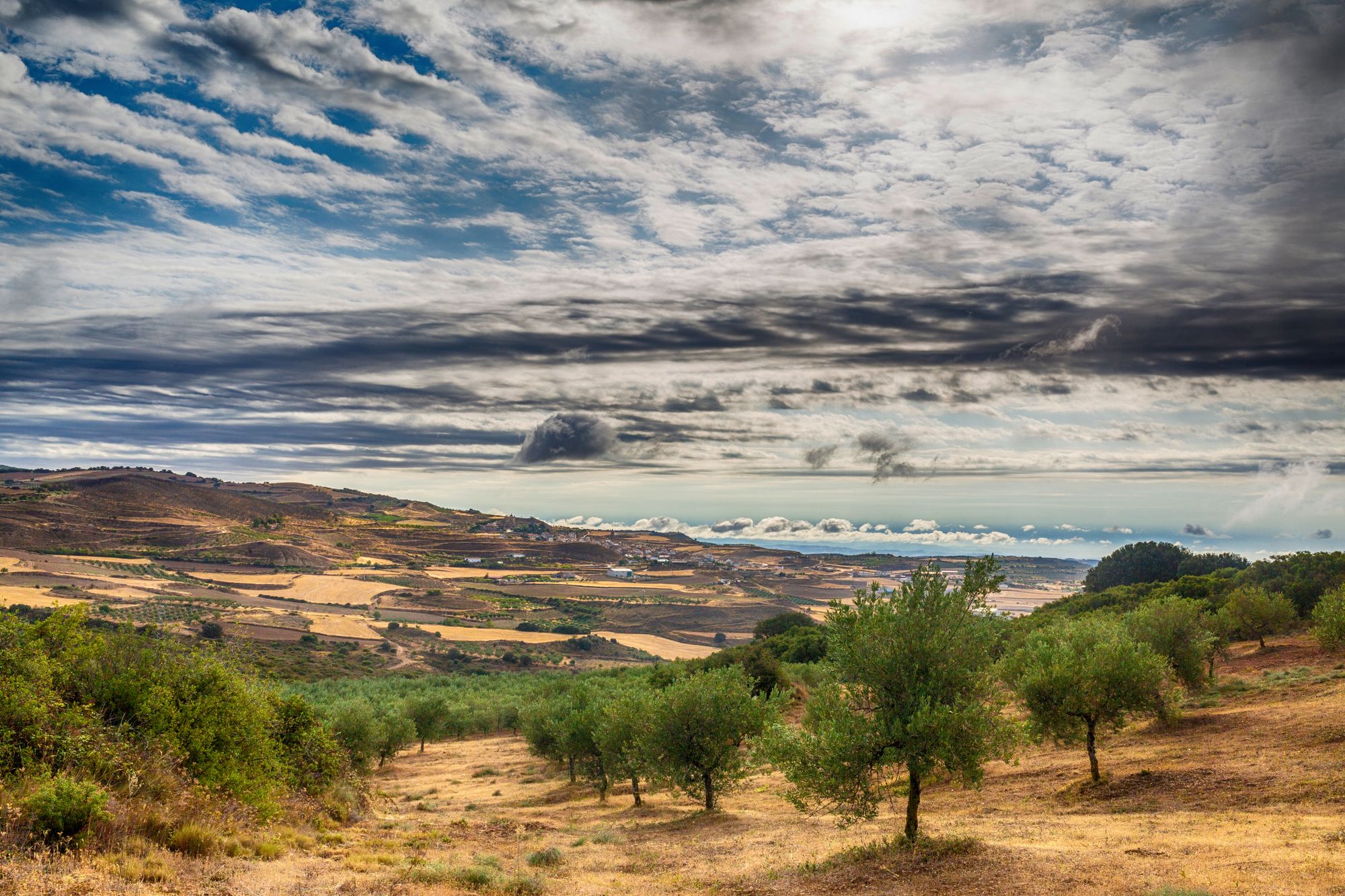 With an olive surface of almost 20,000 acres and an average production of 5,000 tons Navarre takes the leading place. The growing areas lie to the center and south of the region.
The center, with an altitude of 600 meters, has extreme conditions for olive growing and the native Arroniz is the predominant variety.  In the South altitude is lower and the milder climate enables the cultivation of Arbequina and Empeltre varieties.
Arroniz, the "Olive of the North"
Arroniz, the cultivar grown further north in Spain,  is certainly the most characteristic in the area.  Highly resistant to drought and winter cold it gets its name from the namesake town in central Navarre where it originated.
When green the oil has moderately high bitterness and pungency, with notes of olive leaf, artichoke and tomato plant. When late harvested it becomes milder with notes of tomato and ripe fruits.
Gastronomy, a personal view
The diversity of traditional cuisine can hardly be summarized in few lines. So I will refer to some of my favorite dishes that were often made by my maternal grandmother. She was originally from La Rioja but moved to Vitoria, the capital of the Basque Country, after marrying my grandfather. She was a great cook and her flavorful cooking will remain in my memory forever.
I should mention first that as in the rest of Spain olive oil is the main culinary fat for all purposes.  Moreover, the consumption per capita of extra virgin is greater than in other regions.
The Basques have always been seafaring people so fish and seafood are treasured ingredients. There is a recipe for any type you can name. Hake is no doubt the most precious, especially those caught on a hook and line in the coastline.  It can be prepared in many ways but grilled with some salt and olive oil or coated and deep fried are my favorites.
Another best-liked fish is bacalo or salt cod. In bygone times cod fishing was a crucial activity of Basque fishermen. Quite unattractive in appearance it becomes a delicacy when cooked al pilpil in an emulsion of garlic and olive oil, or vizcaina style with peppers and onions.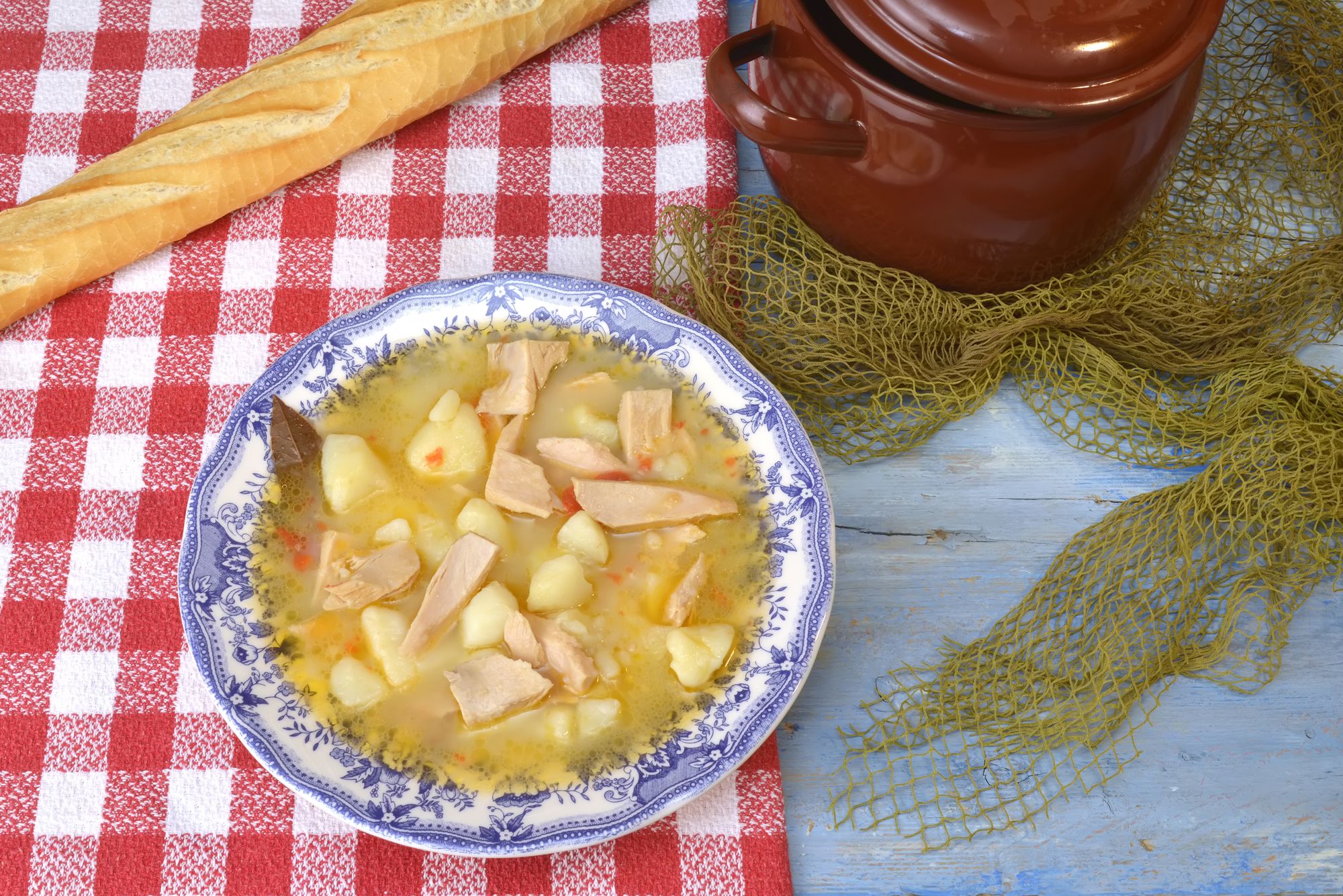 Tuna fish is very popular as well.  I love Marmitako, a Basque stew made with fresh tuna, olive oil, garlic, onions, green peppers and potatoes.  Originally a fisherman's dish, today it is cherished throughout Spain.
Among the vegetable dishes I recall particularly the menestra and the pisto riojano that my granny made to perfection. The menestra, typical from Navarre and La Rioja, is a seasonal recipe prepared with the new spring vegetables like fresh peas, artichokes, asparagus, green haricot beans, broad beans and chard. Each of them is cooked separately and then brought together dressed with a stock made from olive oil, garlic, wine and flour.
Spanish pisto is similar to French ratatouille. The Rioja version is made with garlic, onions, zucchini, green peppers and ripe tomato slowly cooked in olive oil at low heat. To finish up the dish a scrambled or poached egg is added to the mixture for a creamier texture.
From July to September pochas, fresh white shelled bean, adored by my grandpa, were omnipresent on the family table. Sometimes cooked with vegetables, other times with lamb or with chorizo, they were part of some truly extraordinary meat and stew recipes.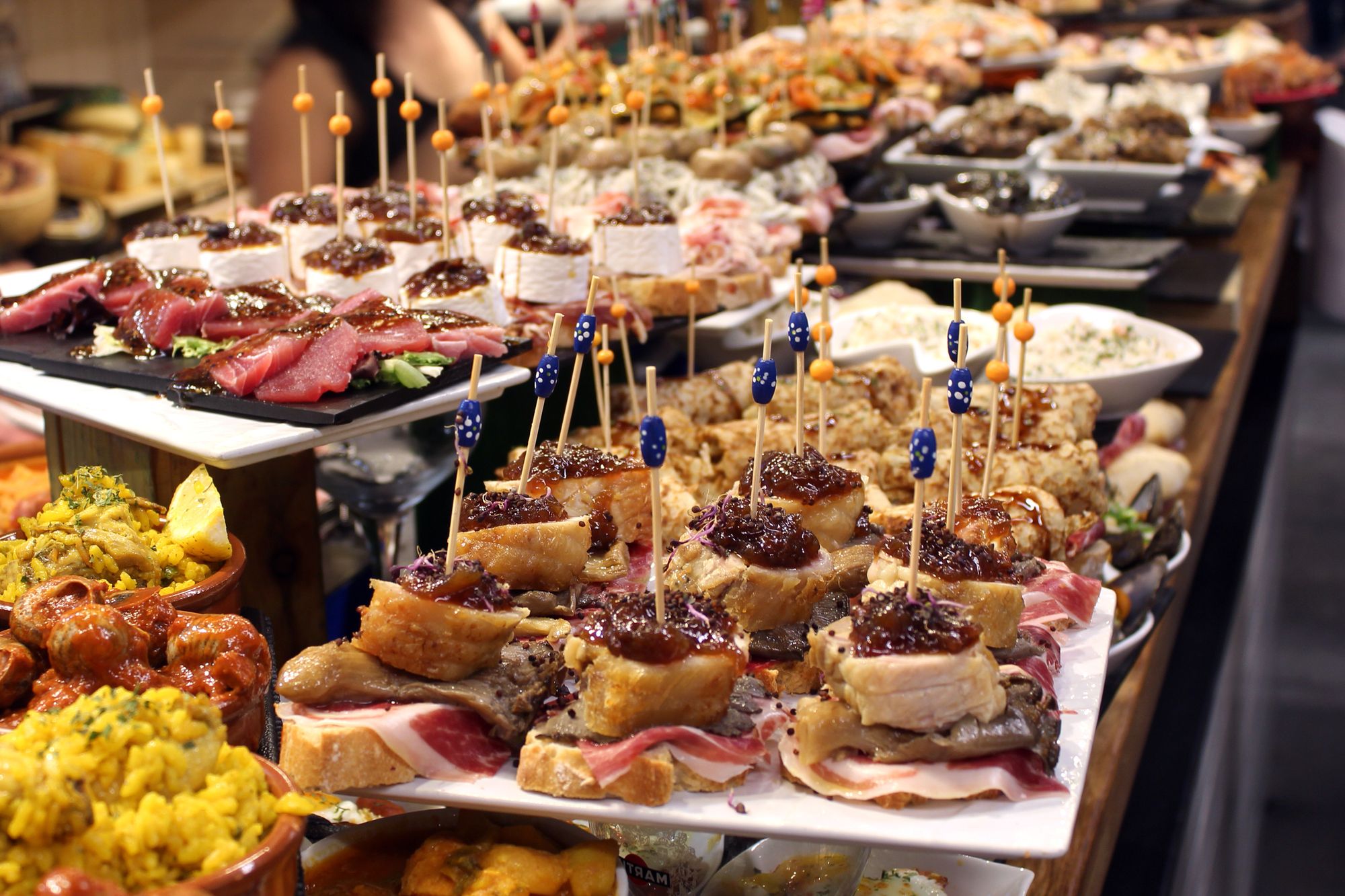 I'd like to finish with a brief mention of Pinchos, or Pintxos, a most delicious alternative when eating out in the north of Spain. They are small snacks related to tapas but are usually spiked with a toothpick. They are eaten at bars and taverns when going out with friends or relatives. The variety is enormous and they should not be missed when visiting the area.
Product placement
PJ KABOS 'Family Reserve Organic - Medium'
High Phenolic and 2022 Gold-Award Winner.
Declared as 'One of the World's Best Olive Oils'.
Click here to shop.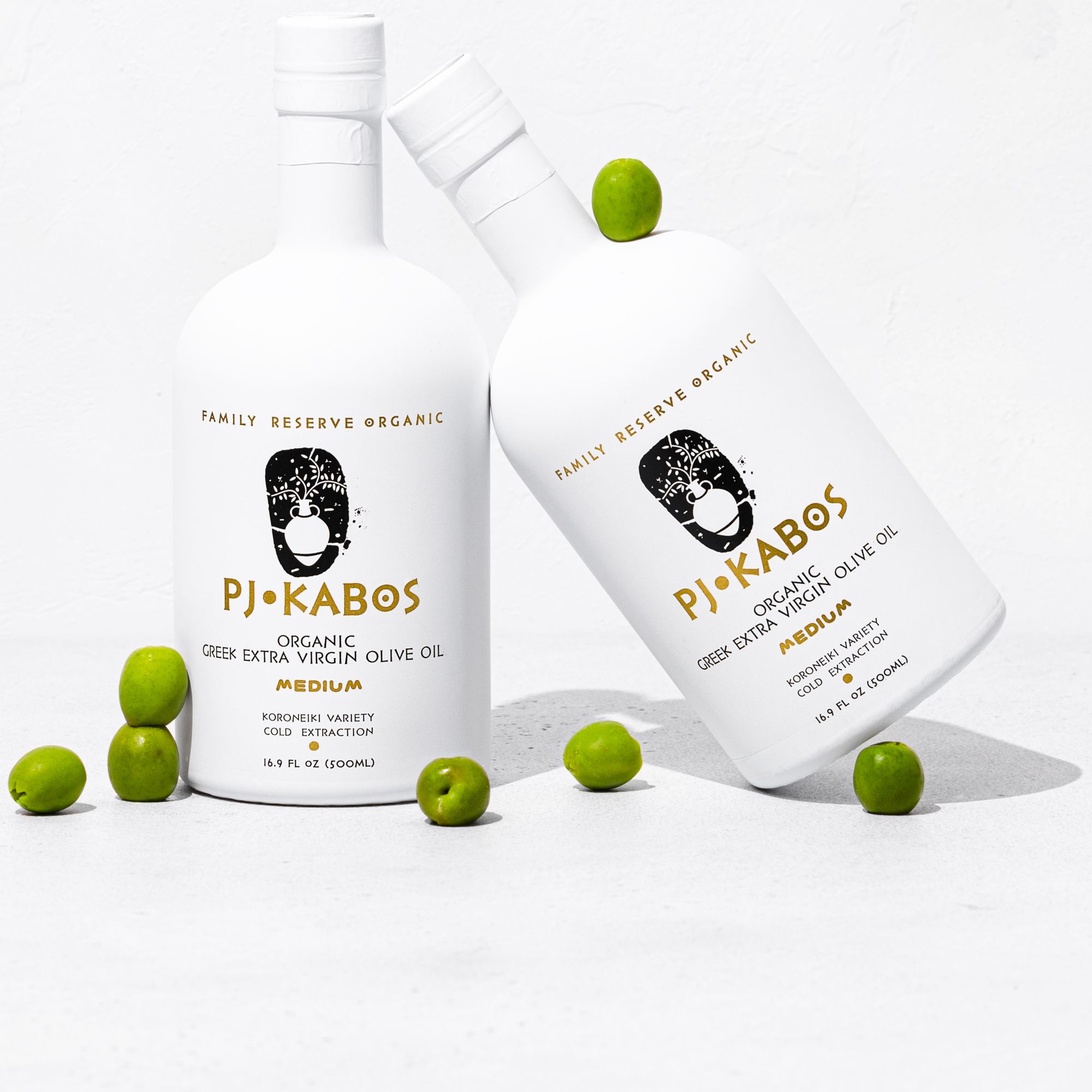 Join the newsletter to receive the latest updates in your inbox.