There's a perception that Italian extra virgin olive oil can't be trusted as authentic – and that it's even a lost cause. In truth, the Italian government and its olive oil sector see changing that perception as a top priority.  An electronic olive registry is playing a big part in cracking down on fraudsters. Cain Burdeau, a freelance journalist who lives on a small olive grove in Sicily, investigates.
CASTELBUONO, Sicily—Since Italy was rocked a decade ago by scandals over a lucrative market in fake Italian extra virgin olive oil, the Italian government has become a leader in tracking down and punishing cheats, Italian oil makers and officials told OliveOil.com.
That's good news for lovers of Italian olive oil and it should help dispel a widespread perception in America that Italy's oils are anything but pure green gold. Still, even with its tighter controls, the challenge of assuring quality and protecting consumers continues both in Italy and around the world, experts said.
At the heart of Italy's stepped-up enforcement efforts is a massive electronic register that tracks in minute detail the huge volumes of commercial olives and olive oils, including a river of oil imported into the country, circulating inside Italy's borders.
Italy is the only country in the world that uses such a sophisticated online system to verify the origins of commercial olive oil, Italian officials said. "From the moment olives are picked to when oil is bottled, it all has to be registered," said Angelo Faberi, the director of the Sicilian division of the national food inspection agency.
His agency's official Italian name is translated as the Central Inspectorate for Fraud Repression and Quality Protection of Agrifood Products and Foodstuffs – a mouthful better known by its initials ICQRF or simply as the Fraud Repression agency. The ICQRF's inspectors use the non-public olive oil database as their chief investigative tool, Faberi said.
About 21,000 olive growers, mills, refiners, packaging companies and bulk oil traders insert information about their products into the register. They do not have access to the database's contents other than their own data, he said. Pomace oil, a low-grade oil extracted from olive pulp, is also tracked in the system.
"This register is a precious tool," he said. "It is very detailed and it's allowed us to uncover numerous frauds."  Inspectors use it to tease out discrepancies in reports, track suspicious oil shipments, monitor dishonest companies and much more, he said.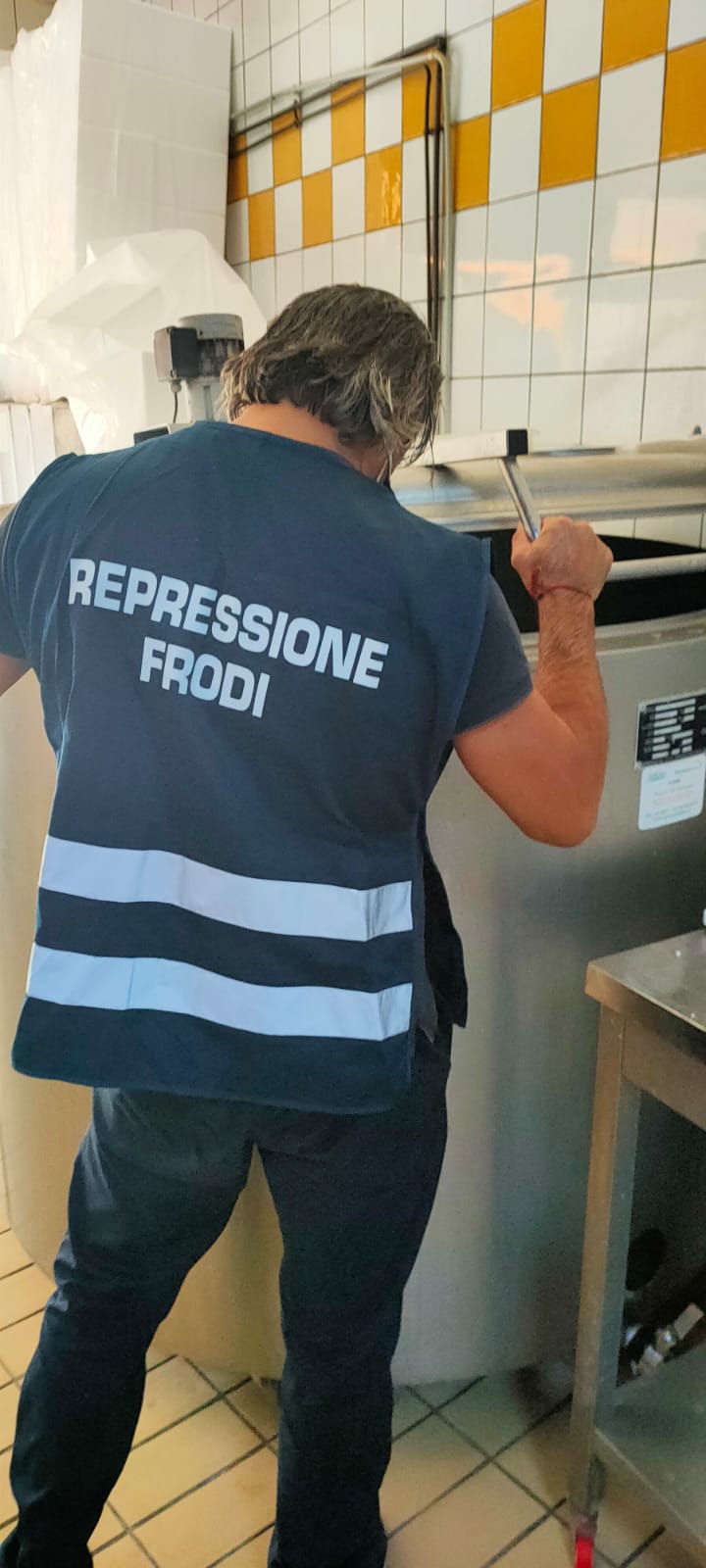 When they spot potential trouble, inspectors head out and go in person to check in on oil makers and traders. These on-the-ground inspections can include taking samples for laboratory testing and a thorough review of a company's records. The agency has police powers too and can open criminal probes. Their agents can even get permission to conduct wiretaps, he said.
Each year, the inspectorate releases a report on its activities and olive oil is the second-most investigated item after wine.
In 2020, there were 10,646 inspections at 6,243 oil premises and problems were found with about 13% of the inspected products. Faberi said the percentage of fraud and other problems discovered with the inspections "does not reflect the percentage of fraud" in the entire Italian olive sector. "The numbers that you see about irregularities do not necessarily represent" the level of violations as a whole.
Olive inspections resulted in 18 criminal cases, the confiscation of about 12,644 kilos of oil worth about 95,672 euros. Additionally, 481 fines were levied against oil producers.
By comparison, investigations into Italy's wine sector resulted in significantly more fines against winemakers and a far higher quantity of confiscated volumes in proportion to the number of inspections.
The report said the most common infringements included defective extra virgin olive oils, misleading or missing labeling, failures in reporting to the online register and improperly identifying oils as belonging to special protected varieties and regions (PDO and PGI).
Reports from previous years, prior to the coronavirus pandemic and Italy's year of national lockdowns, showed inspectors were even more active: They opened 43 criminal cases in 2019, 59 in 2018 and 70 in 2017. These previous years also saw many more fines and larger quantities of confiscated oil.
Although fraud clearly exists, Faberi said it appears it is in retreat.
"I don't see any trends to suggest there's a big increase in fraud," he said. "Rather, with all these detailed inspections, maybe there's been a decrease in the last few years of the percentage of improper oil."
What seems certain is that many in Italy's olive oil sector are determined to reclaim the "Made in Italy" brand, which was so badly damaged a decade ago after the publication of Tom Mueller's Extra Virginity, a devastating book that detailed fraud in the olive world. Caterina Mazzocolin, an olive oil maker in Tuscany and the head of a newly formed Italian Federation of Independent Olive Growers, said "There was a push to do better." Since then, Italy's made strides in that direction, she said. She said many oil makers are upping their standards and Italian consumers are more discriminating and better informed about what makes a good oil.
The agency has about 680 staff on hand, according to its 2020 annual fraud report. That number includes inspectors, lab technicians, tasting experts, managers and office staff. But the agency also is responsible for verifying a large range of foods and beverages, including wine, oils, meats and dairy products.
For Antonella Titone, a high-end olive oil maker in Sicily's Trapani province, Italy's battle against fraud and fake oil is working.
"Italy is one of the countries in the world that does the most inspections on extra virgin olive oil, both imports and exports," she said. She can vouch for this from personal experience, too. She said inspectors are frequent visitors to her olive farm. "There are always inspections," she said. Indeed, she gets inspected frequently because her oil is certified as both organic and belonging to the Valli Trapanesi classification, one of Italy's special protected PDO areas.
She sees the olive oil database as both a critical tool for Italian inspectors and a good way to safeguard Italy's reputation. "This system is unique, it doesn't exist in other countries," she said. "This is a really important tool: strong, useful, necessary."
"This system of inspections doesn't scare serious producers like us," she said. "Inspections really protect those who are doing quality oil and uncovers those who aren't."
She added: "We need to protect the 'Made in Italy' brand and fight fraud."
Product placement
PJ KABOS 'Family Reserve Organic - Medium'
High Phenolic and 2022 Gold-Award Winner.
Declared as 'One of the World's Best Olive Oils'.
Click here to shop.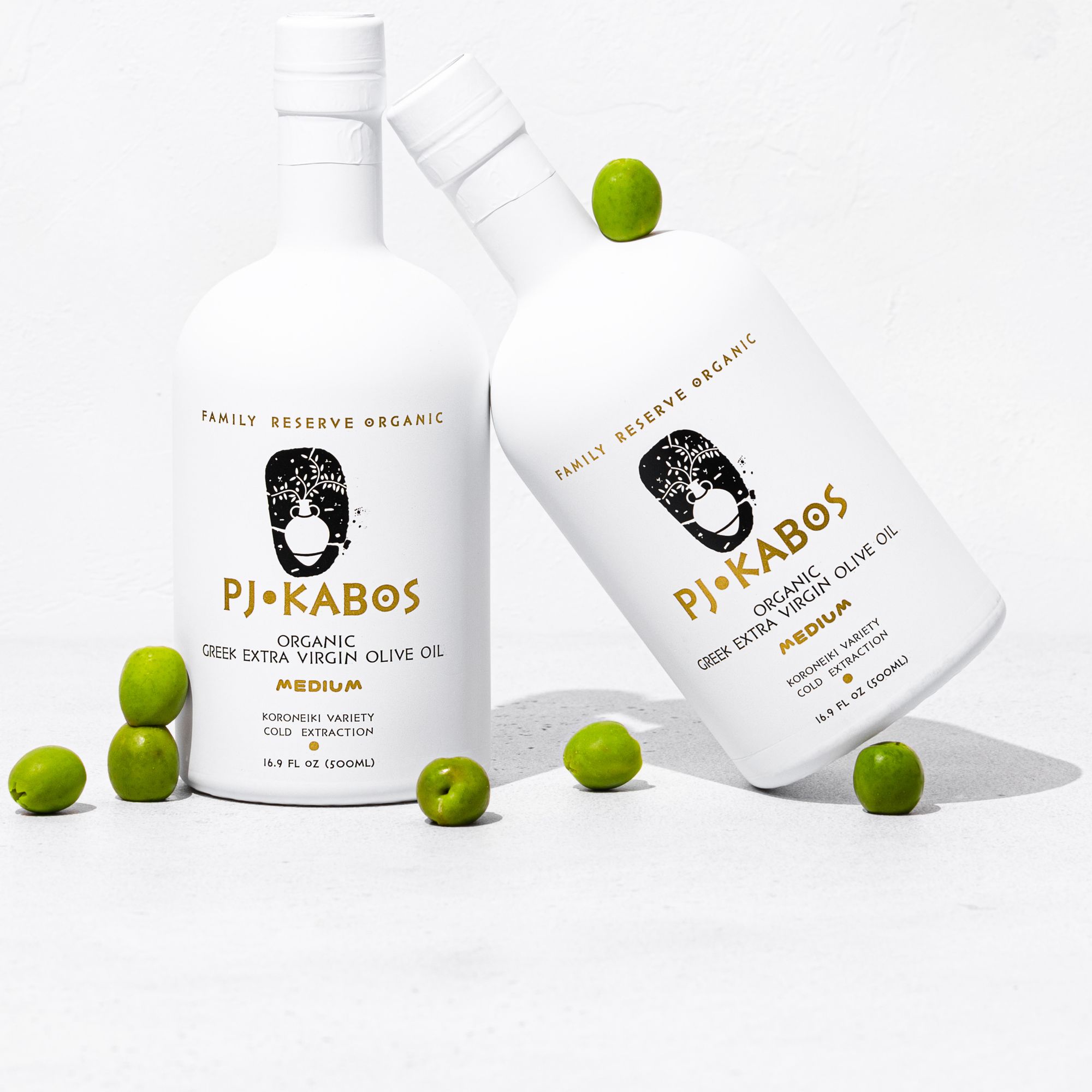 Join the newsletter to receive the latest updates in your inbox.