The family behind Yanni's Olive Grove works with researchers to advance olive oil health knowledge while making award-winning Greek extra virgin olive oil!
"All our life, our family cultivated olive trees, selling their harvest to big companies every year," says Evi Prodromou, who runs Yanni's Olive Grove with her husband Yannis Prodromou at Nea Potidaea, Chalkidiki, in sun-drenched northern Greece. 6,000 olive trees flourish on their waterfront estate, where their olives are harvested by hand starting each September, and milled within hours, to make exceptional early harvest extra-virgin olive oil.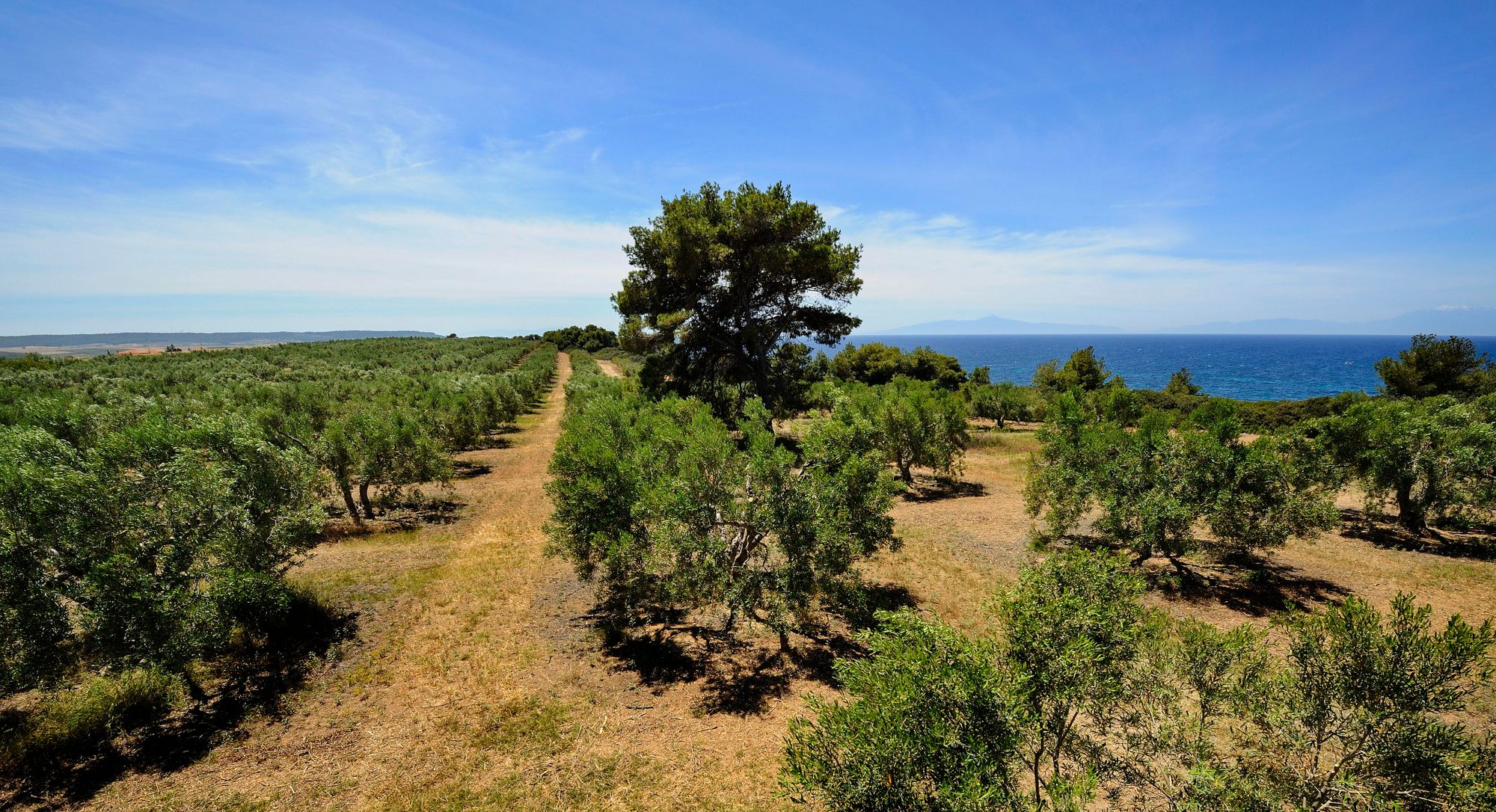 In 2012, everything changed for Evi and Yannis. At the peak of Greece's devastating economic crisis, they decided to start pressing their own olives, launching their own brand instead of selling their goods to bigger corporations to package and sell. The Chalkidiki region's green table olives are sought after around the world, so "everyone thought we were coming from Mars," Evi remembers. "It was a very difficult path, but we tried, and we tried, and they say God can help you if you try."
All that trying has led to stunning success for Yanni's Olive Grove, who have won more than 50 awards at major international olive oil competitions for their outstanding extra virgin olive oil. Before 2012, the two were experienced farmers, but they didn't know how to run a business or build a brand. So they set aside time to learn as they went, and as they learned, they thrived. What Yanni's lacks in size, they make up for with their commitment to quality and their passion for building a sustainable future for their children, and their children's children.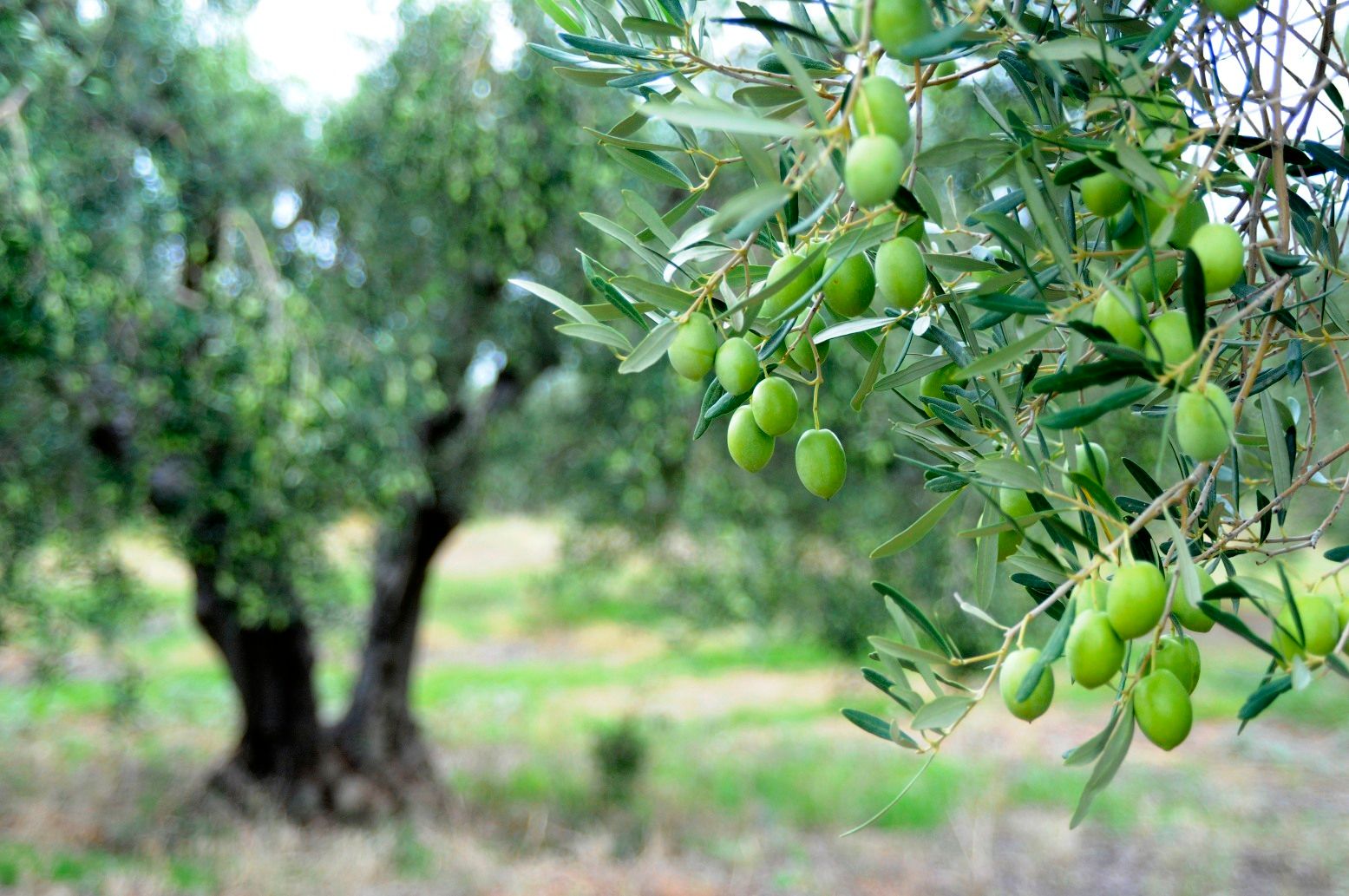 Pressed from single-varietal green "Chondroelia of Chalkidiki" olives, Yanni's olive oils share an intensely fruity, bright aroma, a spicy, bitter yet beautifully balanced flavor, and a bright green hue. They also sell olive snacks—their newest product is sun-dried olives combined with dried fruits like cranberries and currants, in a mess-free pouch perfect for snacking on the go. "You really get the true taste of olives without so much salt," explains Evi. These are "perfect for people with heart issues since they're so low in salt, or diabetes, as the olives are sweet without added sugar."
The couple has learned a lot since 2012, when they began their journey at the American Farm School (AFS) in Thessaloniki, Greece. "We didn't go to university, but we want ourselves and our children to have as much knowledge as possible," Evi explained. "Science is the major helper in every type of business, and we look to science to make things better."
A focus on science has led to partnerships with the Greek Association of Alzheimer's Disease and Related Disorders (Alzheimer Hellas), as well as Aristotle University in Thessaloniki, and the National and Kapodistrian University in Athens. Yanni's has played an integral part in a series of MICOIL studies, the first clinical trial in humans to evaluate the effects of different kinds of olive oil on patients diagnosed with Mild Cognitive Impairment, which can lead to Alzheimer's disease. Published in the Journal of Alzheimer's, the study showed measurable health benefits of Yanni's early harvest extra-virgin olive oil. Its anti-inflammatory, antioxidant, and neuroprotective properties have real, incredible effects on our health.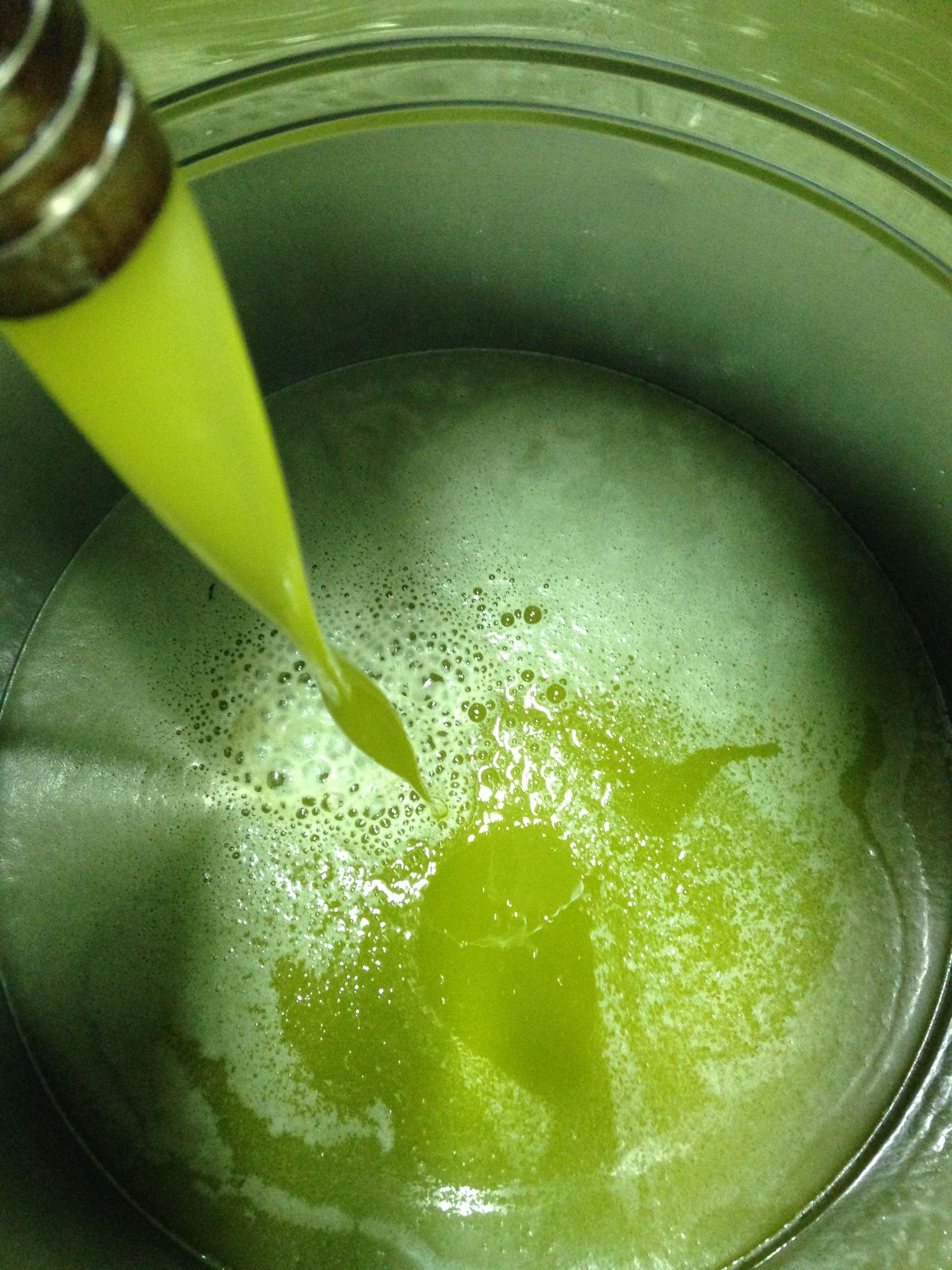 Yanni's is in the process of launching MICOIL, a food supplement enriched with Vitamins E & K based on the early harvest high phenolic Chalkidiki olive oil. It's entirely natural and full of Omega 3, Omega 6, Omega 9, and polyphenols.
Although the studies keep finding good news, this has been a hard year for northern Greece's olive harvest. "Water is precious here," says Prodromou. "The water level is very low because of the heat." Evi and Yannis's small team is constantly working to protect the environment, maximize the efficiency of their cultivation, and take care of their land. "We have the ability to minimize irrigation in order not to lose water," says Evi. "We continue to try, because that's all we can do."
"We do everything we can to help the land," says Evi, which is their most valuable resource and the beginning of everything they do. The land that they love is even their logo; "It's very simple, a small tree on a small piece of land. If you turn it upside down, the person thanks God for everything he has," Evi explains.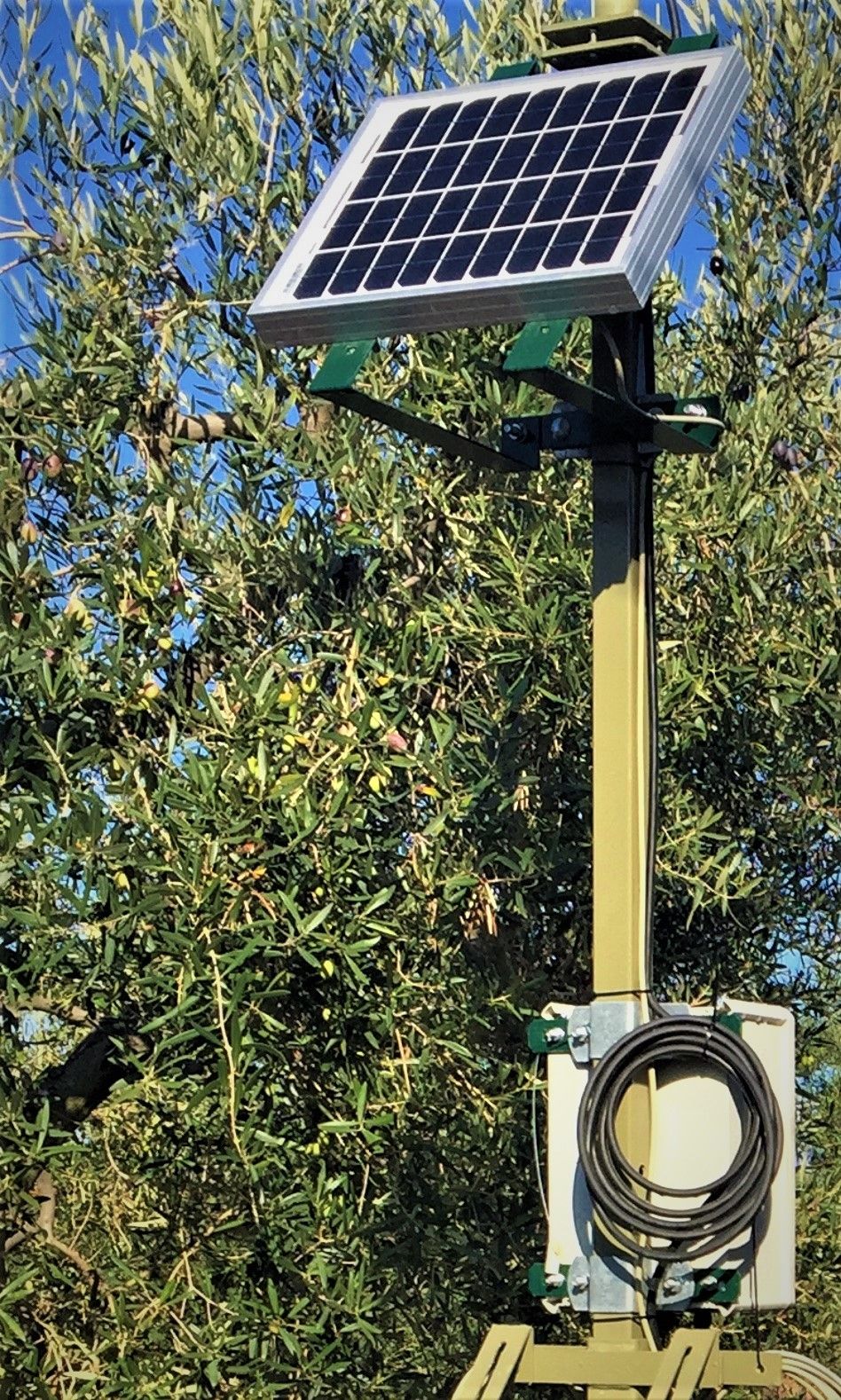 Yanni's is devoted to sustainability, including recycling and waste management. They're always looking for partnerships and opportunities, like the Gaia Sense "smart farming" system, which Yanni's olive groves tried for the first time as a pilot olive tree cultivator, and a unique QR code traceability system, so each bottle of oil can be traced to its specific plot of land.
Evi and Yannis are "proud of our children—they love the land and are following in our footsteps." Their 21-year-old son is studying business administration, and their 23-year-old daughter graduated from Aristotle University with a degree in food chemistry, specializing in—what else?— olive oil and olives. She's currently pursuing her master's degree in pharmaceutical studies, with a focus on food supplements.
One day soon, their children plan to take over Yanni's. In Evi's words: "We are trying to do something small, but we are planting major roots, so we can grow, and they can grow, and keep growing."
Product placement
PJ KABOS 'Family Reserve Organic - Medium'
High Phenolic and 2022 Gold-Award Winner.
Declared as 'One of the World's Best Olive Oils'.
Click here to shop.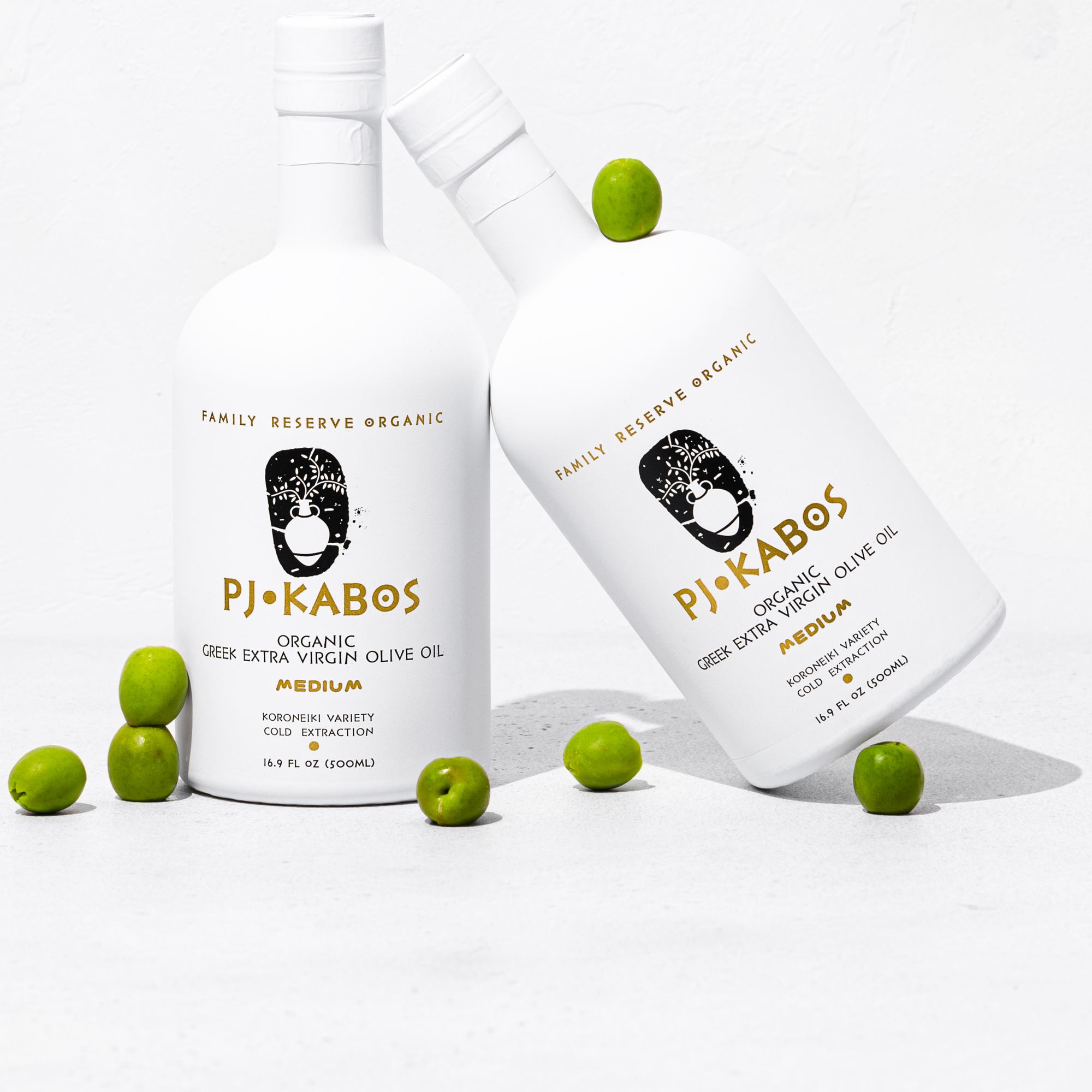 Join the newsletter to receive the latest updates in your inbox.