A pioneer of the California olive oil scene, McEvoy Ranch holds respect for people and the environment at its heart while making innovative quality products.
Drive 30 miles north of the Golden Gate Bridge through the rolling hills to the border of Sonoma and Marin counties, and you'll reach McEvoy Ranch. The 550-acre working organic ranch is committed to land stewardship and sustainable farming practices as they craft their award-winning, estate olive oils—plus wines, pantry goods like tapenades and savory jam, and olive oil-based beauty products. Natural ponds, hiking trails, and native wildlife crisscross the property, making the whole place feel like it was lifted straight from a postcard.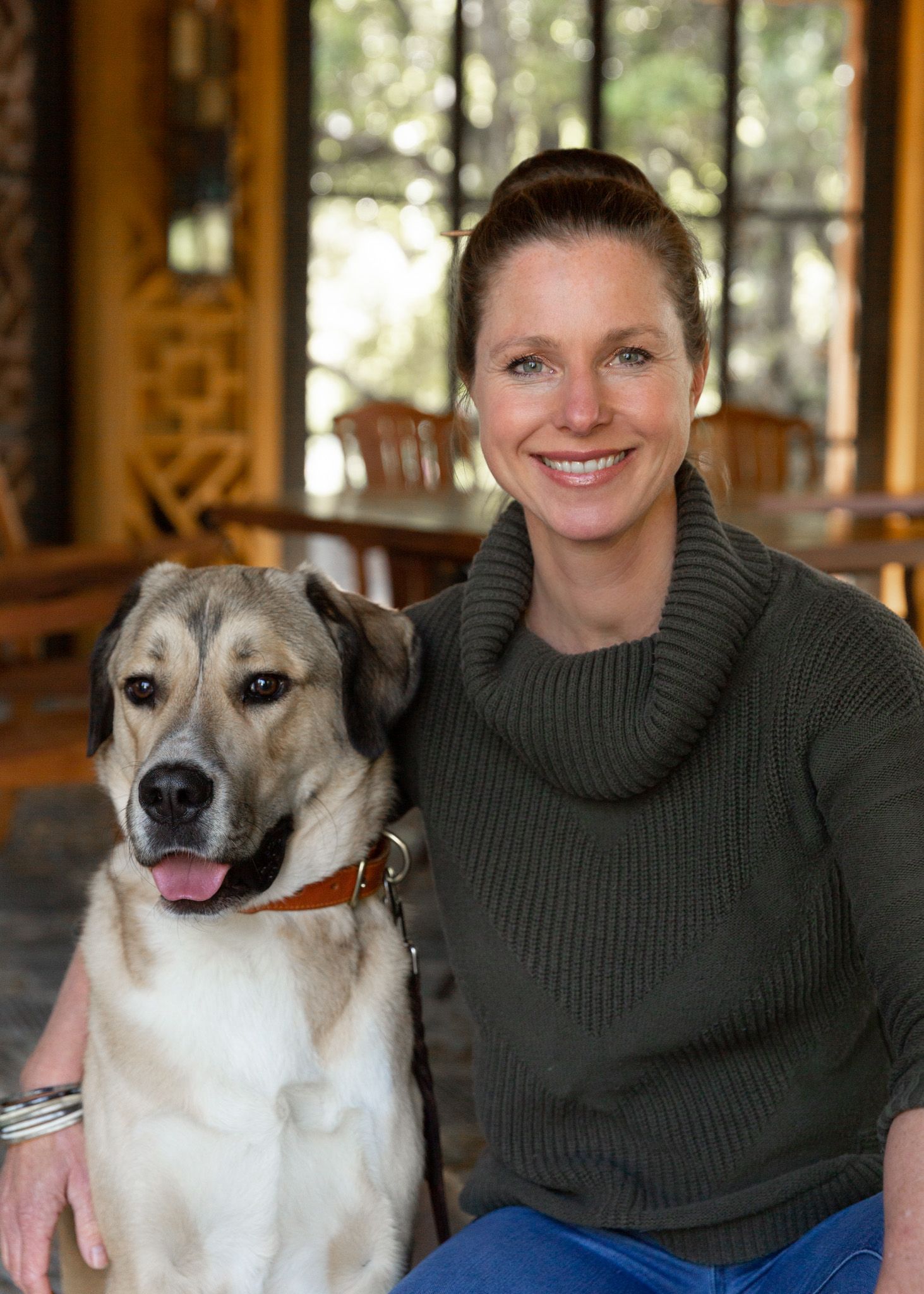 Samantha Dorsey, President of McEvoy Ranch, is celebrating her 20th anniversary with McEvoy Ranch this year. In 2001, she began her career with McEvoy in their garden team. She's worked as the company's Farming Manager and General Manager. "There's really no part of the ranch I haven't seen and experienced," says Dorsey.
Creating an environmentally, socially, and fiscally sustainable ranch is at the heart of Dorsey's mission. When Dorsey looks forward to both the possibilities and challenges of the immediate future, the climate crisis looms large. McEvoy uses water from their six ponds, which are fed through rain and runoff, to irrigate their crops (they don't draw on groundwater). Usually, these ponds fill to 100% capacity. "This was the worst drought year we have seen," Dorsey said. "The ponds only filled 33%; we missed millions of gallons of water." Far from ideal!
Dorsey sees olives as "the perfect crop for modern day California." They require significantly less water than nut crops and leave a minimal carbon footprint. "Plus, olives are uniquely suited to survive drought. We are no till—ours is a completely closed cycle operation," explains Dorsey.
To maintain a healthy balance with their natural surroundings, only 15% of McEvoy Ranch is planted. This purposeful strategy aligns helps ensure good land stewardship for their olive orchards, grape vineyards, and other fruits, vegetables, and flora that flourish on the estate. McEvoy has been certified organic for over 20 years. Their olive trees grow on steep hills, so all harvesting must be done by hand.
The team at McEvoy has intentionally fostered organic matter in soil, which increases trees' capacity to get through hard, dry times by shoring up the soil's capacity to hold water. "The soil is our greatest reservoir for water," says Dorsey. She oversaw the difficult but ultimately helpful decision to remove the ranch's least productive orchards, so they can focus water resources on most productive groves.
After retiring from a career in journalism, Nan McEvoy started McEvoy Ranch at age 72, inspired by a passion for Tuscany and its olive oils. A lot has changed in the 31 years since McEvoy Ranch opened—and in the 20 years since Dorsey has worked at the ranch. There is "so much increased consumer awareness about the health benefits of olive oil and what good olive oil tastes like," Dorsey reflects. "Years ago, people would prefer rancid flavor because that was what they were used to. Not anymore. There is a new appreciation for early harvest oil with its high bitterness and high pungency."
When it comes to McEvoy's extra-virgin olive oil, crafted from their 57 acres of Tuscan olive groves, everything is done entirely on the ranch, from growing the olives, to harvesting, milling, blending, and bottling.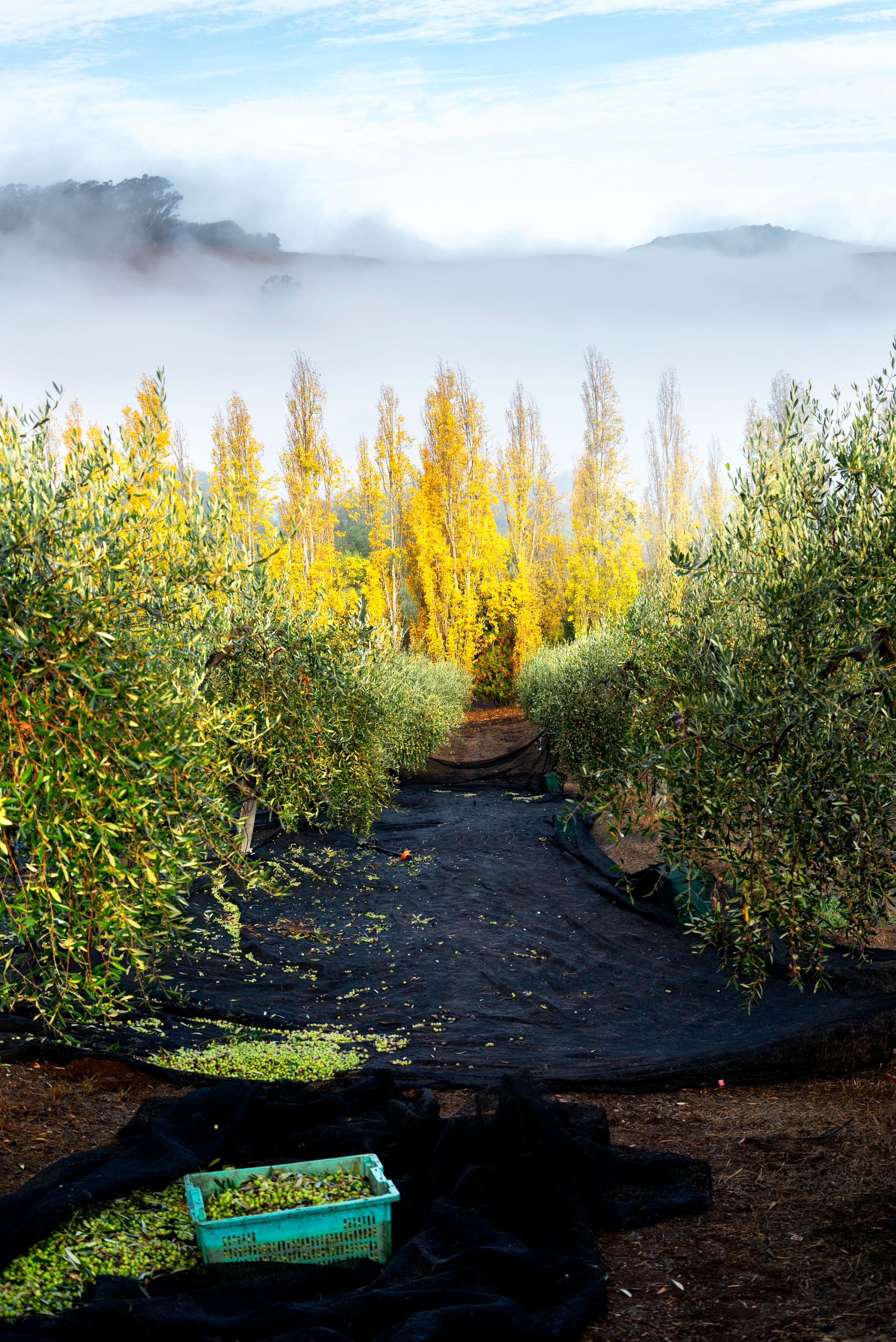 Their Extra Virgin Traditional Blend is the olive oil that started it all—a complex, balanced blend of Italian varieties grown on the ranch: Frantoio, Leccino, Pendolino, Moraiolo, Maurino, Coratina, and Leccio del Corno. Their Olio Nuovo ("New Oil") is a celebration of the season and is available for only a few months following each autumn's harvest. Bottled immediately, without filtration, it has a deep green color, bright fruit flavor, and a peppery finish. Their 2020 Limited Edition Extra Virgin oil won a gold medal at the New York International Olive Oil Competition in 2021.
"We're always looking to develop new products with olive oil," Dorsey says. They create a lineup of flavored oils, made in the traditional Agrumato process in which fruits or herbs like lemons, jalapeños, or rosemary are co-milled with the olives.
Dorsey explained their excitement at co-milling a new olive oil with lavender flowers, which imparted a deeply herbal fragrance. It didn't take off as a culinary finishing oil, so they rebranded it as a face and hair oil.
Their newest offering is Ginger Turmeric Olive Oil, which is milled with turmeric and locally grown ginger combined with their organic, estate-grown olives. "These are unusual combinations, but absolutely natural, with strong health benefits," noted Dorsey, who spoke of the anti-inflammatory properties of olive oil, ginger, and turmeric. "That combination of modern and ancient is really beautiful," she says, as is this fresh, earthy oil drizzled over grilled salmon or peppery greens.
Another new product: CBD tinctures, skincare, and pet products made with their estate-produced, organic olive oil. If a customer can't get the relaxing effect of watching the fog settle over the ranch's rolling hills, these bottles seek to deliver a little bit of welcome calm.
McEvoy Ranch also makes fine wine. "Olive oil and wine go together well on the table and in the field," Dorsey says. "They are perfect companions, and ancient products that humans have been enjoying and improving upon for thousands of years."
Dorsey leads workshops on olive orchard management at the Ranch and shares her hard-won sustainable farming expertise with growers in California, Oregon, Arizona, Mexico, and New Zealand. She also sits on the Executive Committee for the Olive Oil Commission of California and is a board member of the Petaluma Gap Winegrowers Alliance.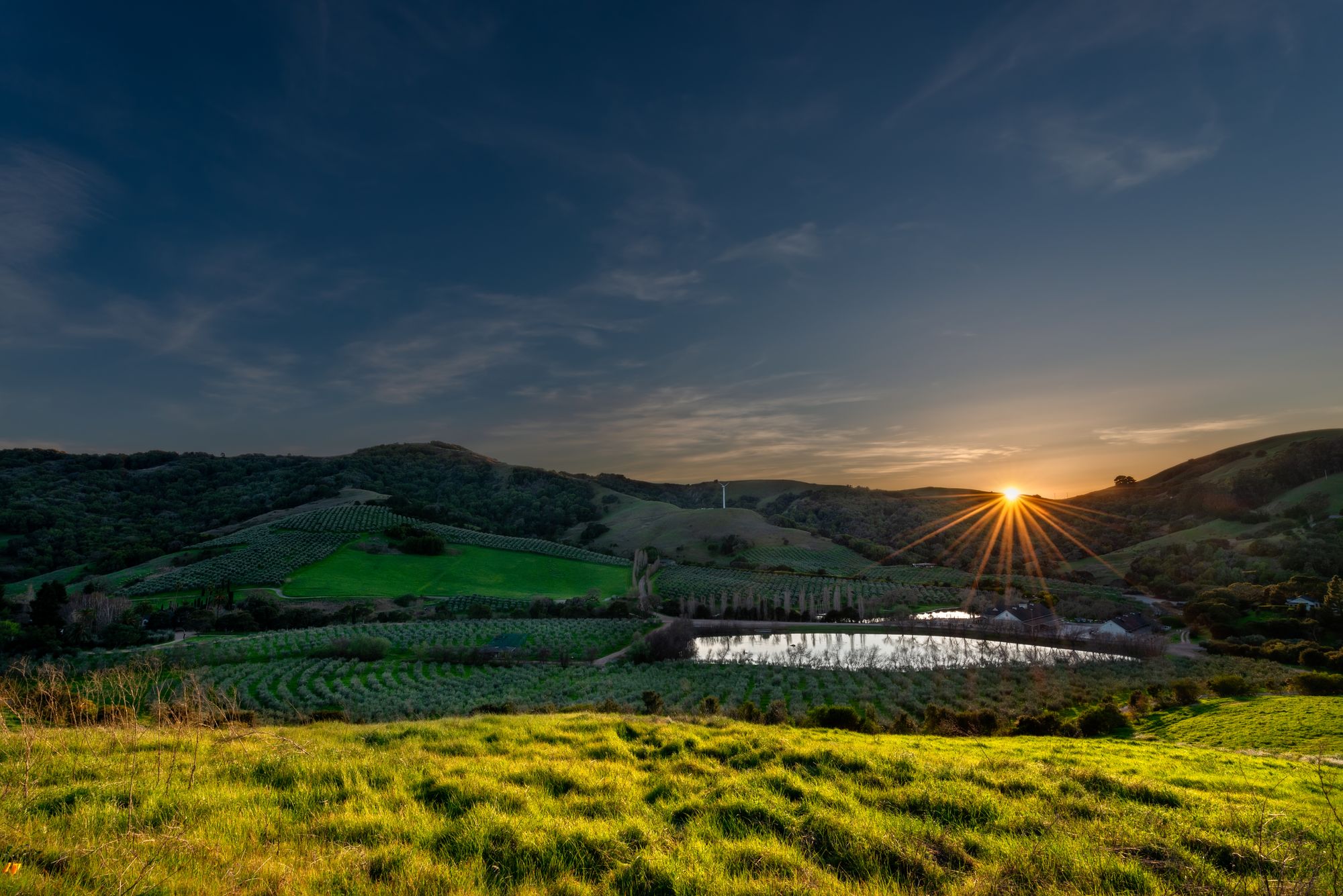 At the end of the long day, what keeps Dorsey inspired is "sitting down at the table and sharing what we make, introducing people to the beautiful world of olive oil, and bringing community together to enjoy." With a sip of McEvoy wine and a drizzle of their oil, it's easy to taste the sense of place, passion, and excitement.
Product placement
PJ KABOS 'Family Reserve Organic - Medium'
High Phenolic and 2022 Gold-Award Winner.
Declared as 'One of the World's Best Olive Oils'.
Click here to shop.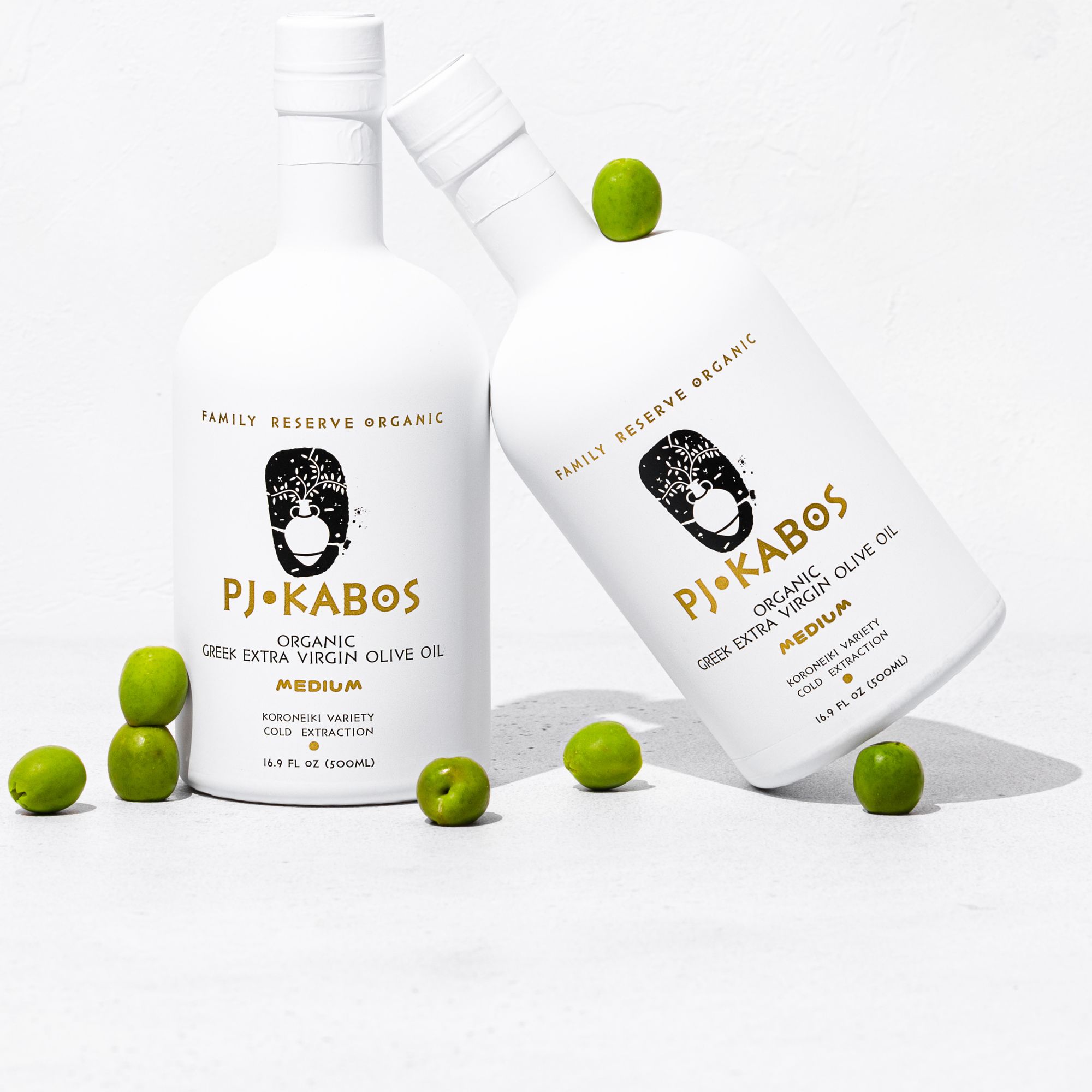 Join the newsletter to receive the latest updates in your inbox.