In the realm of olive oils, extra virgin olive oil (EVOO) sits at the zenith. Lauded for its robust flavor, rich aroma, and a plethora of health benefits, it's a favorite among chefs and health enthusiasts alike. But a glance at the price tags, and many wonder: why is extra virgin olive oil so expensive? This article delves into the multiple factors contributing to the premium price of EVOO.
1. Rigorous Production Standards
Why It Matters:
EVOO is obtained from the first cold pressing of the olives, a process that preserves the oil's flavor, aroma, and nutrients. This method yields less oil compared to other extraction methods, which often use heat or chemicals, thereby contributing to its higher cost.
2. Olive Varietals and Growing Conditions
Why It Matters:
Different olive varieties, often specific to certain regions, contribute unique flavor profiles to EVOO. Additionally, optimal growing conditions, including climate and soil quality, are essential for producing high-quality olives, which in turn yield superior EVOO.
3. Labor-Intensive Harvesting Process
Why It Matters:
Quality olive production often relies on manual labor for harvesting to ensure the delicate olives are not damaged, preserving the quality of the oil extracted. This labor-intensive process adds to the cost of EVOO.
4. Limited Shelf Life
Why It Matters:
EVOO has a shorter shelf life compared to other types of olive oil, necessitating careful storage and faster consumption, which influences its market price.
5. Stringent Quality Testing
Why It Matters:
EVOO undergoes rigorous testing and certification to ensure it meets the strict criteria for acidity levels, sensory characteristics, and purity. This meticulous quality assurance process further adds to the production cost.
6. Health Benefits and Nutritional Quality
Why It Matters:
Rich in antioxidants, vitamins, and monounsaturated fats, EVOO contributes to heart health, anti-inflammatory effects, and overall well-being. Consumers recognize and are willing to pay for these significant health advantages.
7. Rich, Unadulterated Flavor
Why It Matters:
The unmatched, full-bodied flavor of EVOO is a result of preserving the natural essence of olives. This superior taste profile, appreciated by gourmets and culinary enthusiasts, commands a higher price.
Conclusion
Understanding the intricacies of extra virgin olive oil production, from the meticulous harvesting and pressing processes to the stringent quality standards, elucidates the reasons behind its premium price tag. The expense reflects not just the labor and standards of production but also the unmatched health benefits and exquisite flavor profile that EVOO brings to the table. In essence, with extra virgin olive oil, you are indeed getting what you pay for: a high-quality, nutrient-rich, and flavorful oil that enhances your culinary experiences and contributes positively to your health and well-being.

PJ KABOS 'Family Reserve Organic - Medium'
High Phenolic and 2022 Gold-Award Winner.
Declared as 'One of the World's Best Olive Oils'.
Click here to shop.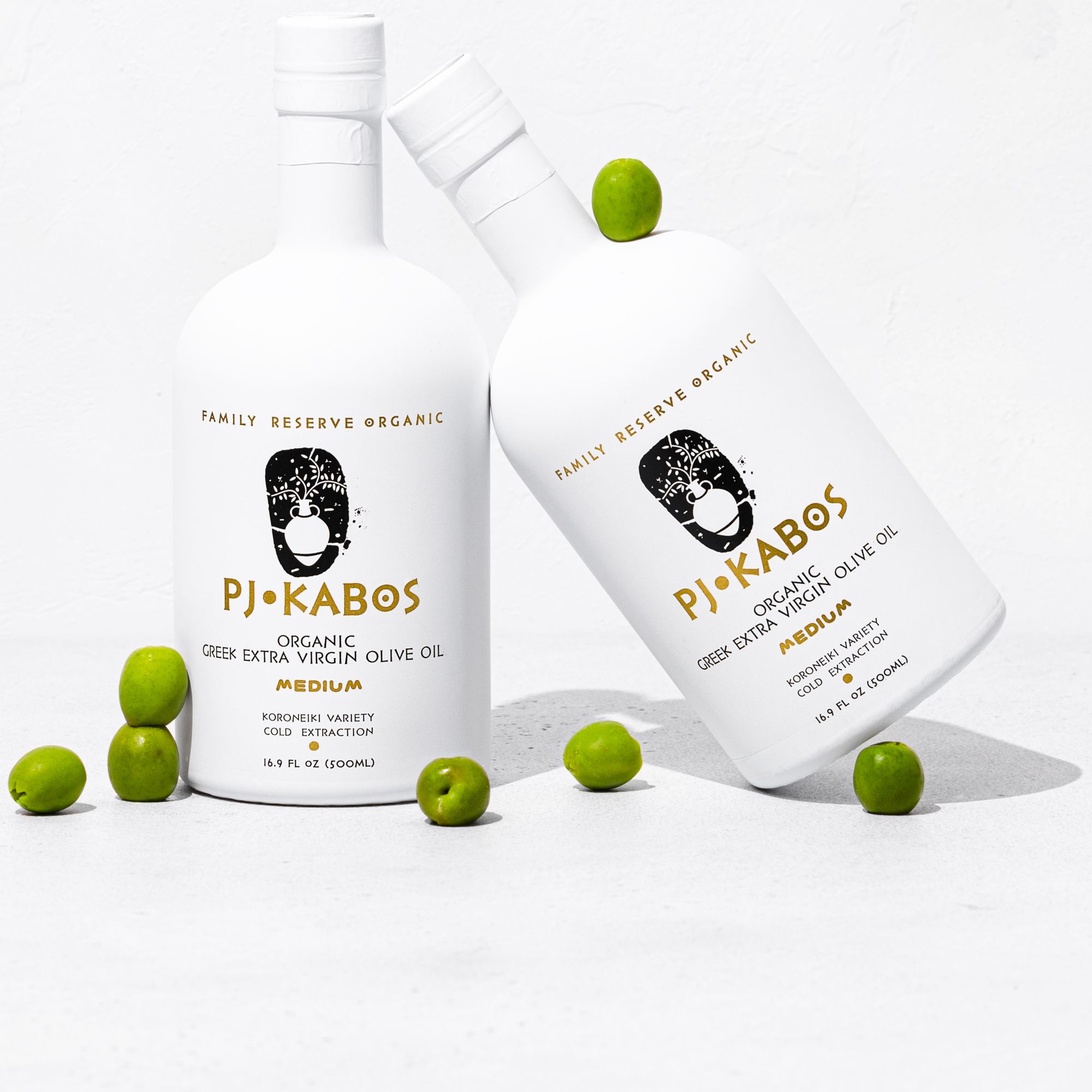 Join the newsletter to receive the latest updates in your inbox.