Monini is a 101-year-old olive oil producer based in Spoleto, a town in Umbria, Italy. Grounded in tradition, they keep their eyes on a sustainable, high-quality future.
Born in 1891, Monini's founder Zefferino Monini managed a food warehouse during his national service. When he returned to his hometown of Spoleto, surrounded by hills, olive groves and vineyards, he was inspired to launch a food business. Gazing at the olive trees that shimmered in the hilltop sunshine, he decided to dedicate himself to producing extra virgin olive oil at a time way before such an endeavor was trendy.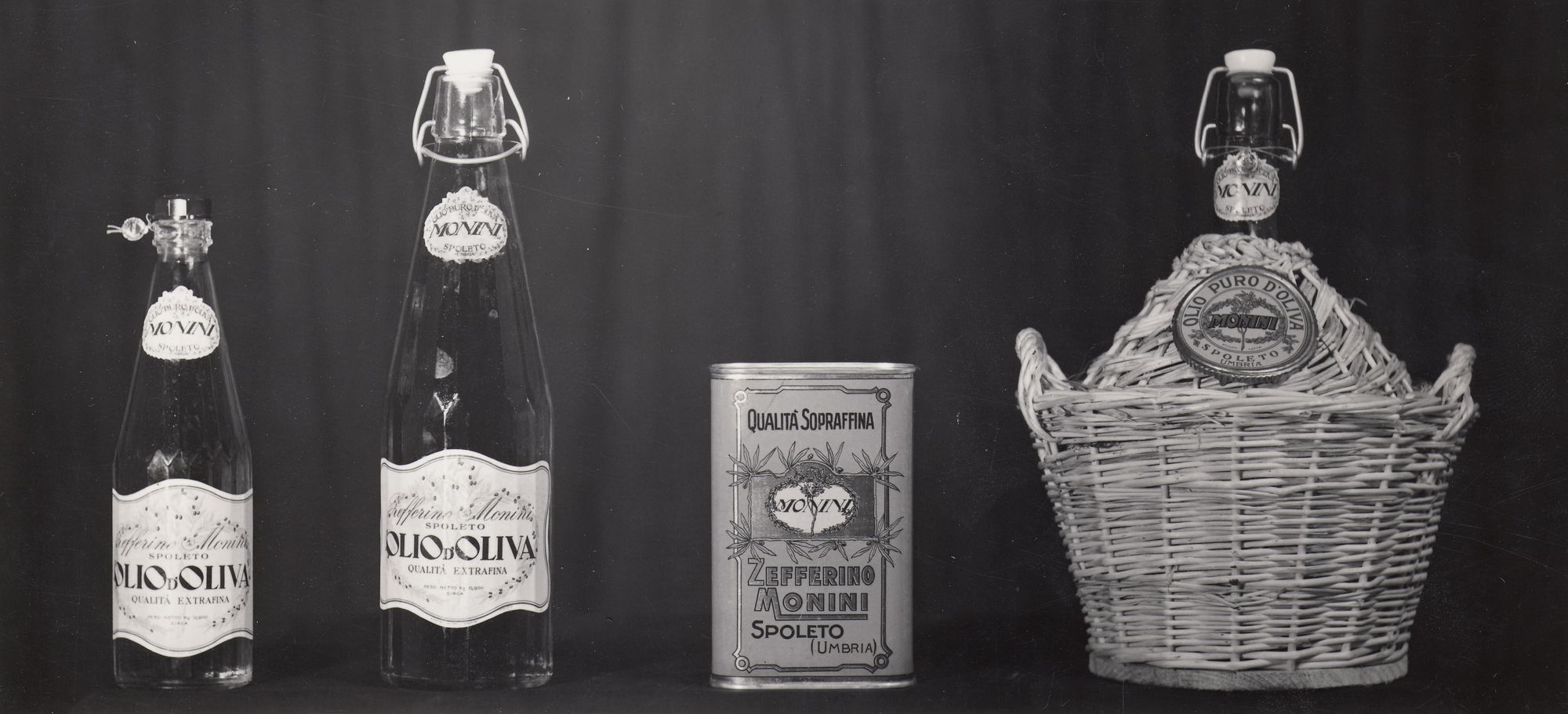 In the 1950s, Monini moved away from the industry standard of selling olive oil in carboys or demijohns—large, rigid containers—and pioneered the use of glass bottles. As the next generation of Moninis took over, the company continued to innovate, introducing extra virgin olive oil to new markets and growing from a small project to a multi-million-dollar operation, still 100-percent family owned. Today, Zefferino's grandson, the younger Zefferino Monini runs the company, the third Monini generation at the helm.  
In 2000, Marco Petrini, the now President of Monini North America, was managing exports for Monini when he got a call from Mr. Monini. Petrini grew up in a family of pasta millers and producers, so food was part of his DNA. When Monini decided growing and thriving in North America was a priority, the company tapped Petrini to lead the new endeavor, and he moved from Umbria to Connecticut.
"It was a mostly domestic company at that time, but Monini has always looked ahead," said Petrini. "The family saw the opportunity to grow the brand outside of Italy, yet they wanted to grow in a very healthy way, not by acquisitions or overstretching, but by staying true to what they did best."
Indeed, Monini has kept up their rigorous focus on quality and careful selection of raw materials, even as they grew into one of the largest names in the olive oil world. Small makers can relatively easily monitor every aspect of production, from harvesting to milling, but Monini bottles about 11 million gallons of olive oil each year, an enormous quantity. Some of the olives are purchased from partner farmers and processed in their own mill, and other oil they buy already milled from smaller producers, adding the Monini label to the finished product. So, overseeing the details and maintaining their high quality standards is a huge undertaking.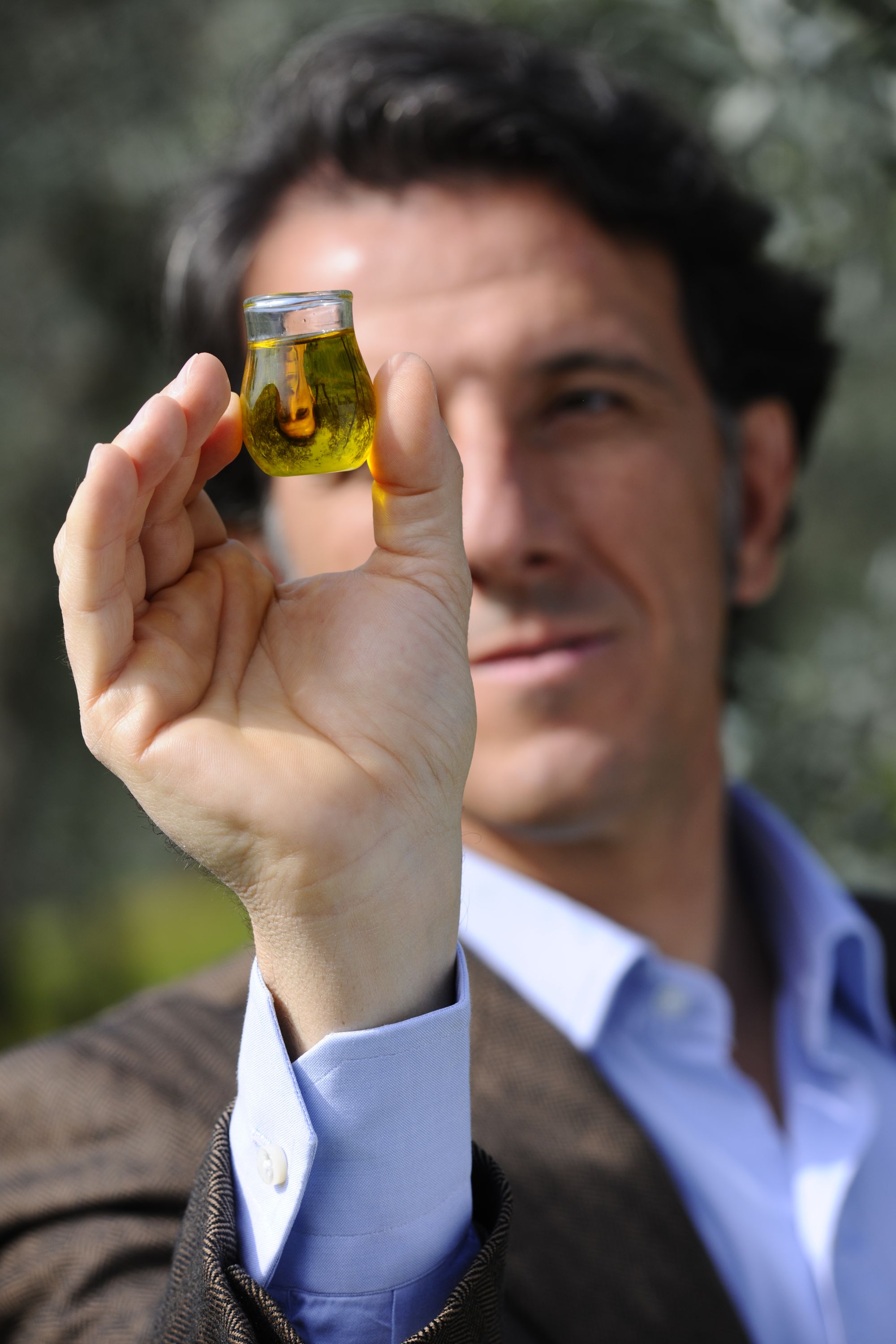 Although Monini has a team coordinating these steps and making sure each component is as close to perfect as possible, at the end of the day, "Mr. Monini personally selects all raw materials," explains Petrini. The buck stops with him, and he is steadfast in upholding Monini's reputation for excellence. "Quality is never compromised, ever." Monini has the national and international awards to show for it, from a #2 overall at EVOOLEUM, to prestigious Best of Show and Marco Mugelli Awards at the Los Angeles International Olive Oil Competition, and multiple medals at the New York IOOC and beyond.
In 2001, Monini invested in a modern olive farming business in New South Wales, Australia, planting more than 110,000 Frantoio, Leccino, Pendolino, and Coratina olive trees with Italian seedlings on 741 Australian acres.
In recent years, they've made a return to their Italian roots, launching a line of organic Italian single cultivar extra virgin olive oils that honor the terroir of their home.
As they celebrate their centennial, Monini continues to look ahead. "Sustainability is part of our strategy," says Petrini. Addressing the environmental consequences of the climate crisis, supporting the excellence of Italian production, and protecting the social and cultural value of olive oil are deeply intwined with the company's vision of a more sustainable future.
Monini has promised to strengthen their commitment to fight climate change and protect natural resources, starting with the olive groves themselves. They look to technology as a valuable tool not just to refine production techniques, but also to enable a more responsible use of water and soil, to build a brighter future for the next generations and the earth they will call home.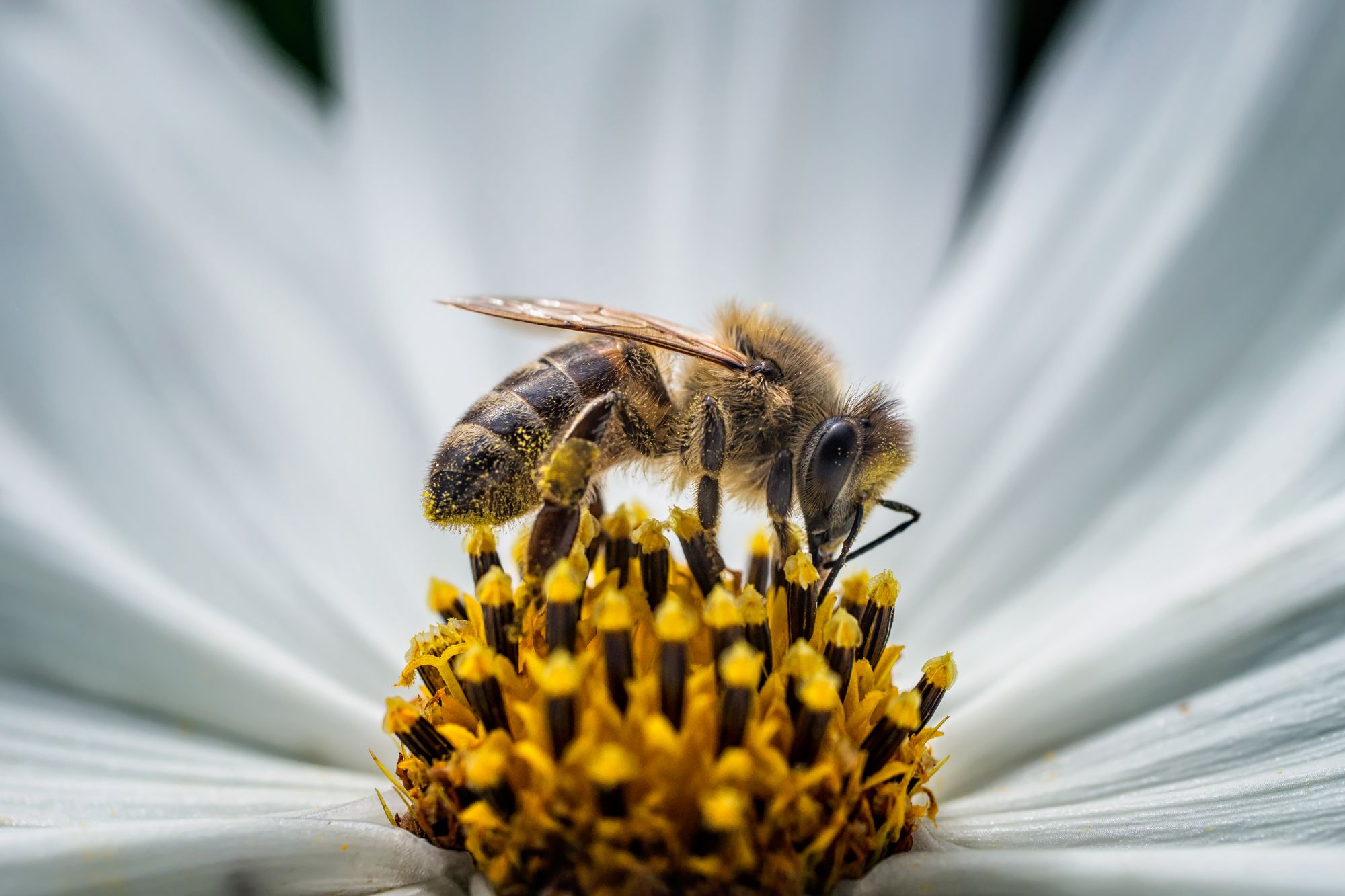 By 2030, they aim to cultivate 100% of their olive groves with integrated or organic agriculture, plant one million new trees, and sequester over 50 thousand tons of carbon dioxide. They're also using lighter, recycled materials for bottling. Monini is investing in scientific projects and experiments in collaboration with the Umberto Veronesi Foundation, and in educating children in 14,000 schools about nutrition and food tradition. Their big goal is to work in harmony with the environment, celebrating and preserving the value of biodiversity and sustainability.
Monini is also buying land in Italy, an expensive and unusual move. "This will allow us to even better control the final quality of products," says Petrini. "From harvesting to bottling, everything is much more under your control."
As for Petrini, he's missed the personal interaction and connection with buyers and customers during the Covid pandemic and looks forward to having conversations and tasting olive oil in person. (The silver lining is that people have cooked more with olive oil in the last year and a half, although Petrini is excited to experience the buzz of a busy restaurant again.)
He notes that consumers can be "bombarded with different conflicting messages" about olive oil. He seeks to keep up a slow, steady, and hopefully impactful process of educating and inspiring them. Useful shopping, cooking, storing, and tasting information will empower shoppers to experience the delicious flavorful, nutritional, and meaningful benefits of extra virgin olive oil.
"Dedication, commitment, and consistency," are the pillars of Monini, according to Petrini. These values kept the company going during the last 100 years, and they just might do so for the next 100.
Product placement
PJ KABOS 'Family Reserve Organic - Medium'
High Phenolic and 2022 Gold-Award Winner.
Declared as 'One of the World's Best Olive Oils'.
Click here to shop.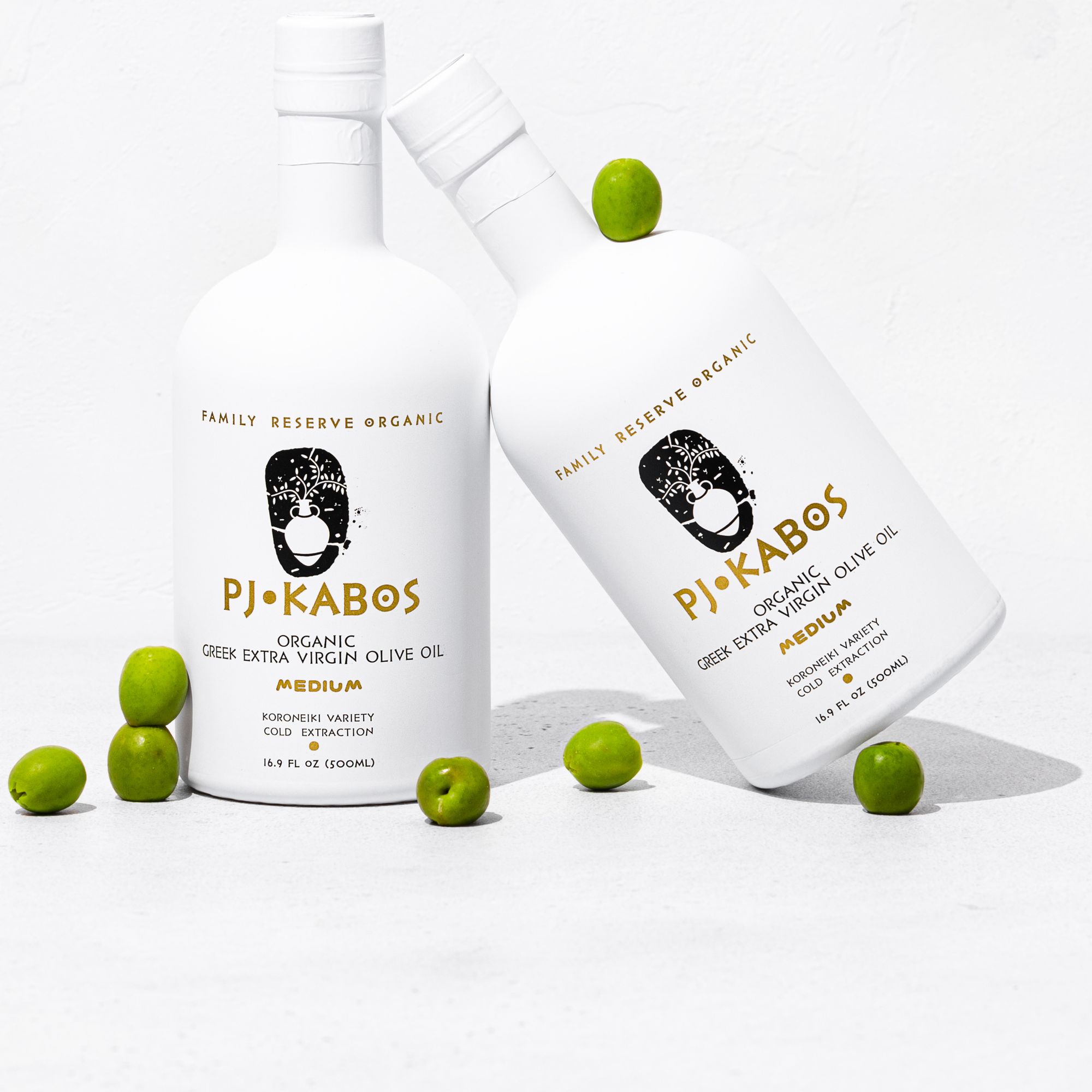 Join the newsletter to receive the latest updates in your inbox.