It is a rare opportunity to witness the creative process of a world-renowned chef like Nobu Matsuhisa as he crafts a new dish.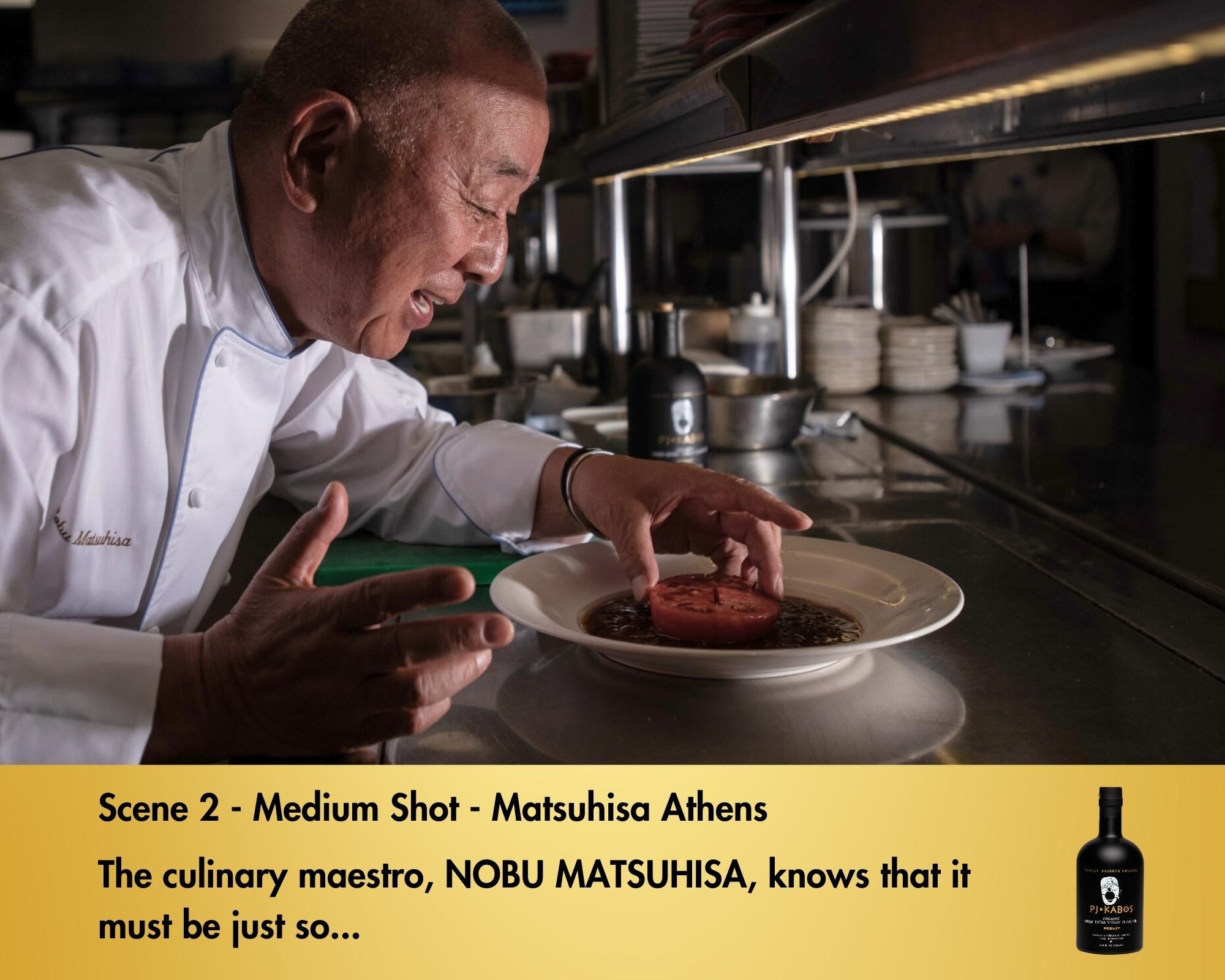 James Panagiotopoulos, the owner of PJ KABOS, was fortunate enough to find himself in this extraordinary situation not long ago.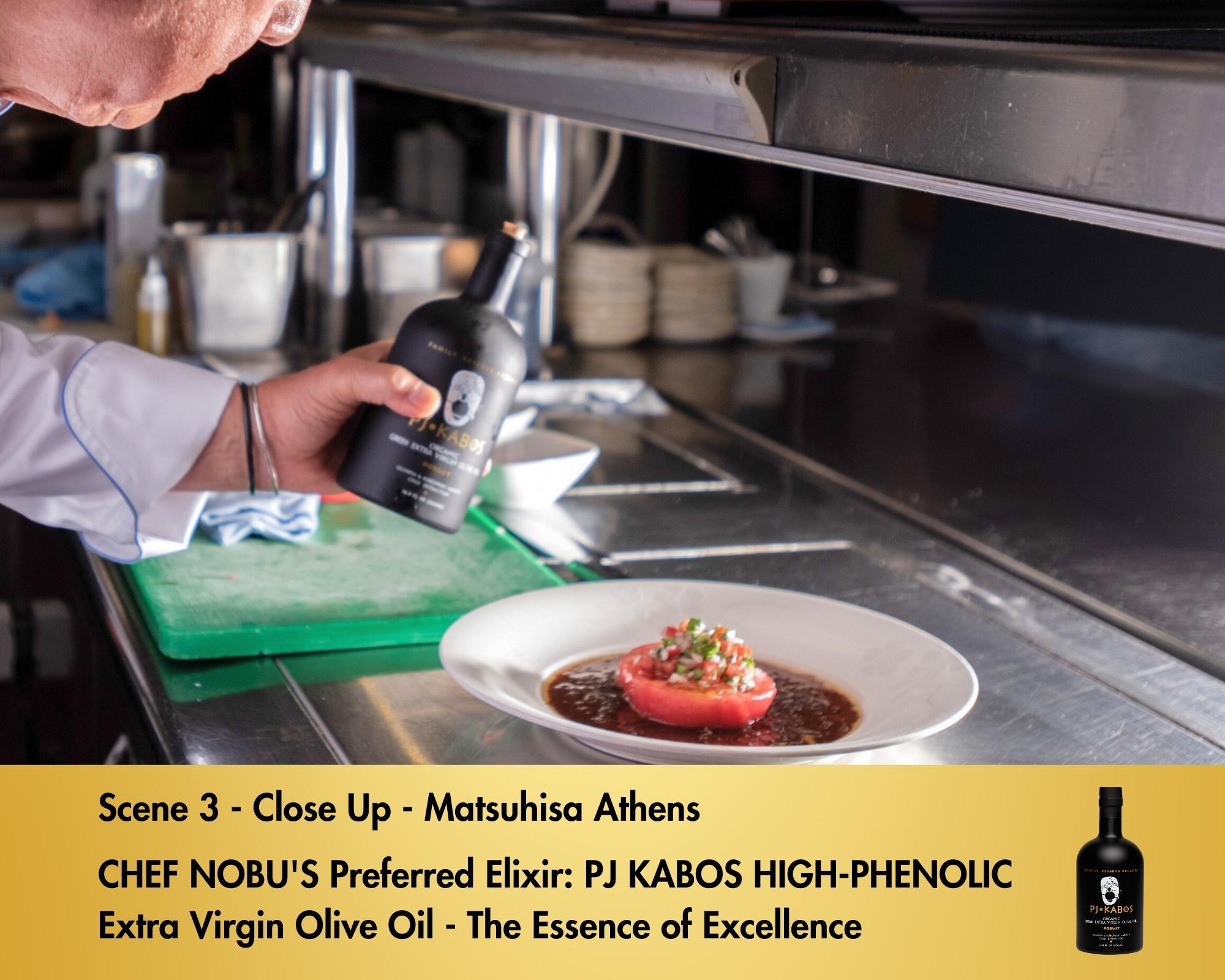 With delight and wonder, he observed as Chef Nobu ingeniously incorporated James' very own PJ KABOS High-Phenolic Extra Virgin Olive Oil ("Family Reserve Organic - Robust") into the creation.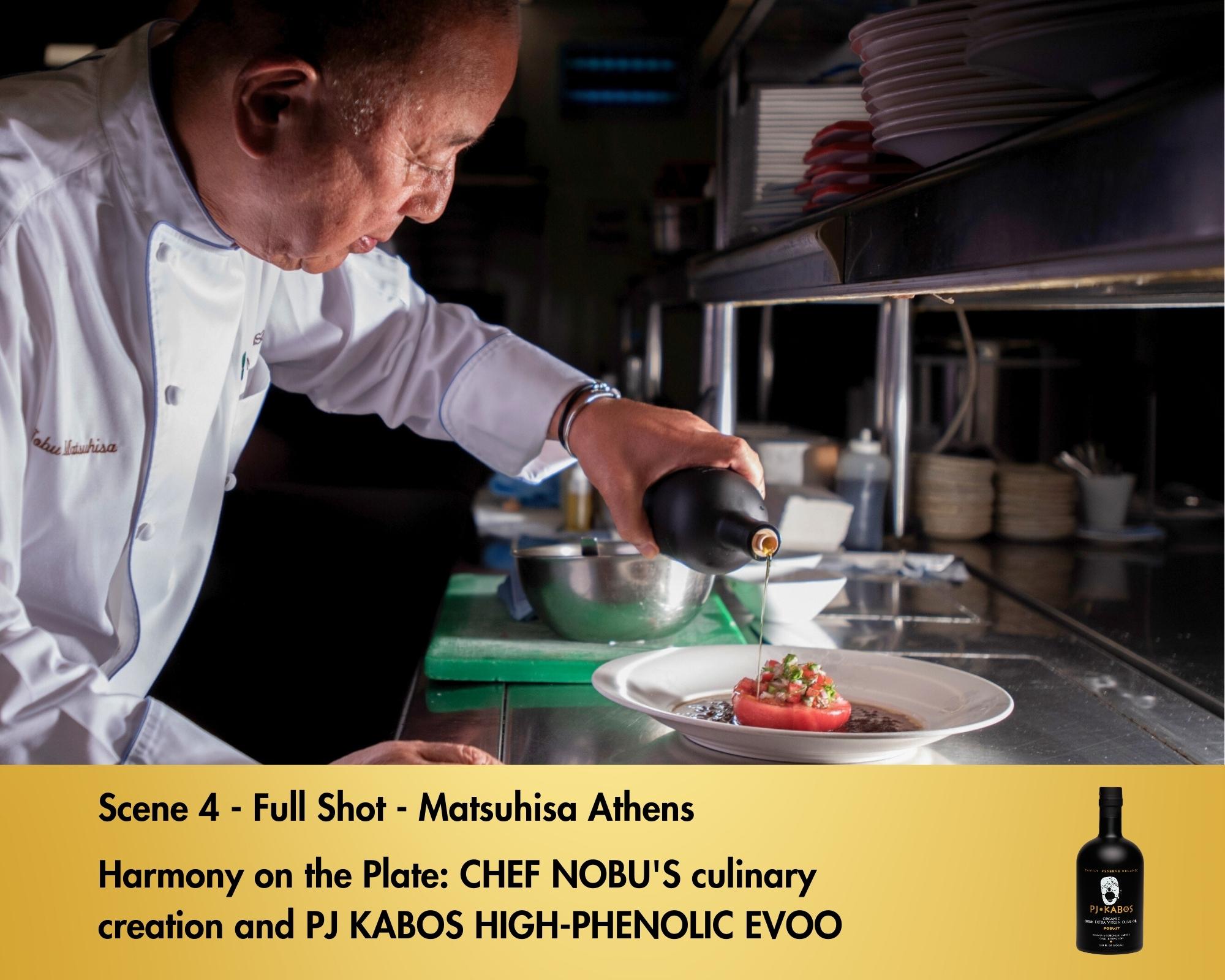 James shared with me the palpable energy, excitement, and contemplation that filled the room as the esteemed chef worked his magic in the kitchen of the gorgeous fine restaurant, Matsuhisa Athens.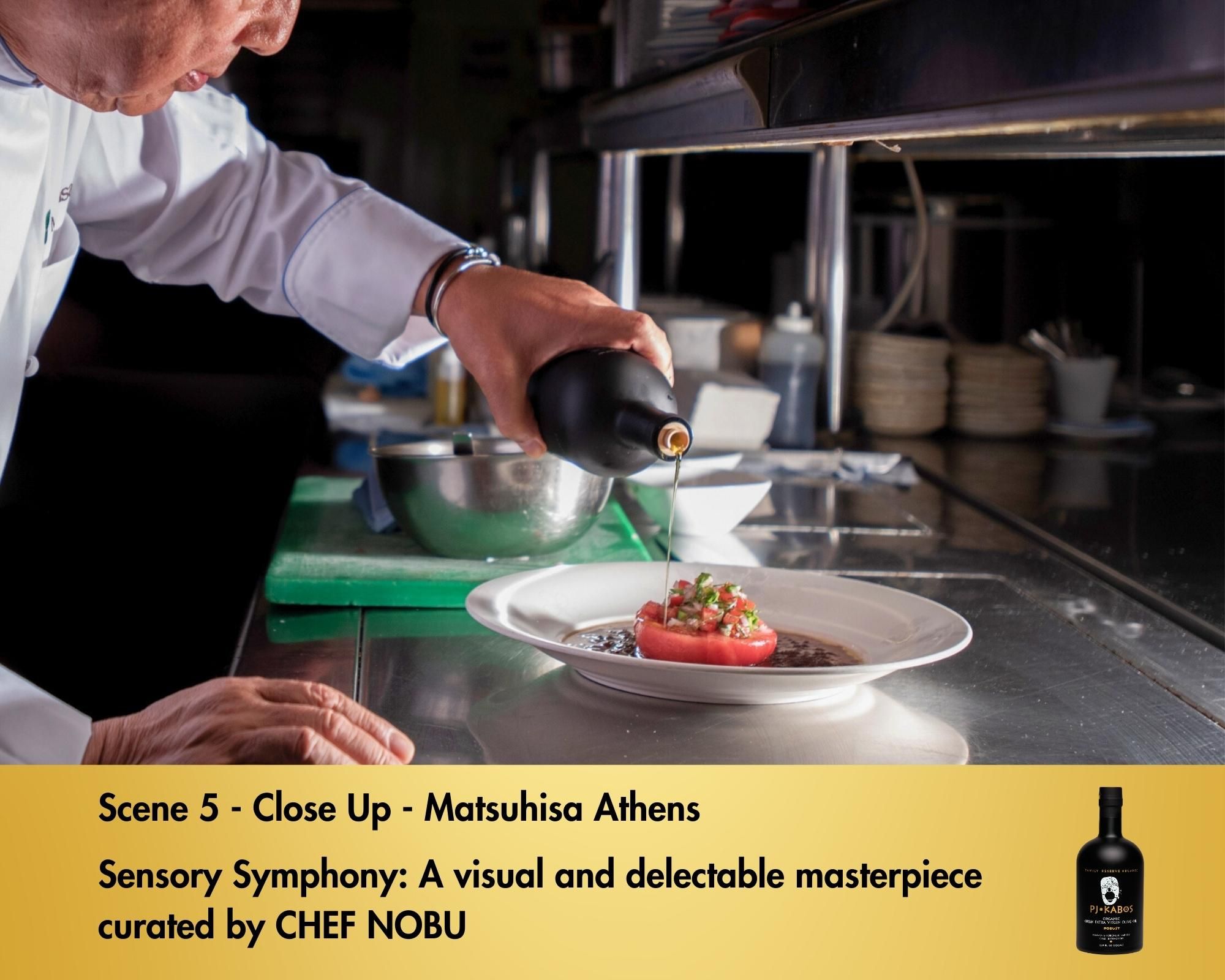 When these photos later landed in my inbox, I was transported to that moment, feeling like a fly on the wall (though, of course, there are no flies in the kitchen of Matsuhisa Athens!). It was as if I had been there, witnessing the sequence of events. The storyteller in me recognized the power of these six photos, akin to an old-fashioned storyboard.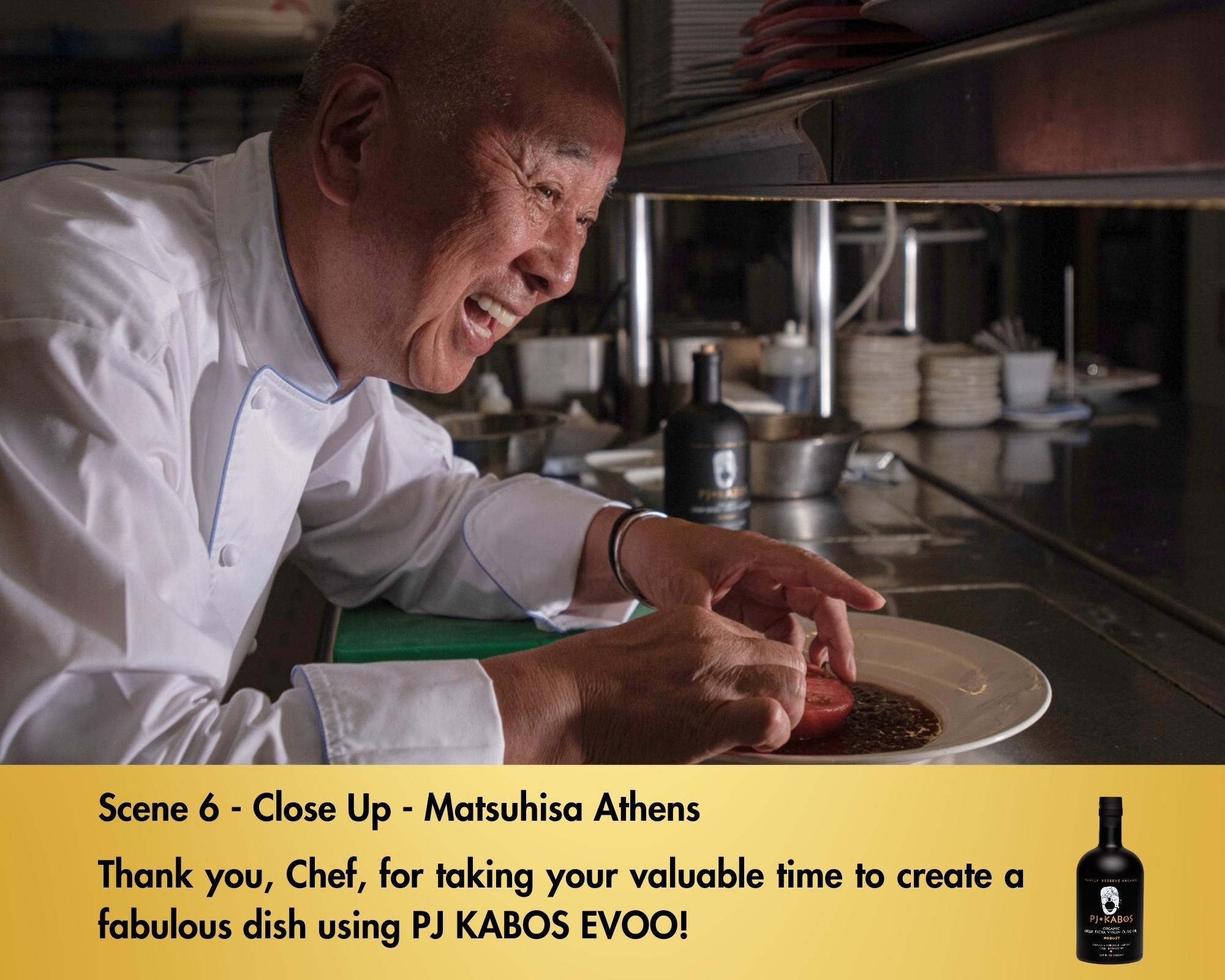 I sincerely hope you enjoy this glimpse into the life of the remarkable and multi-talented man that is Nobu Matsuhisa, as much as I have.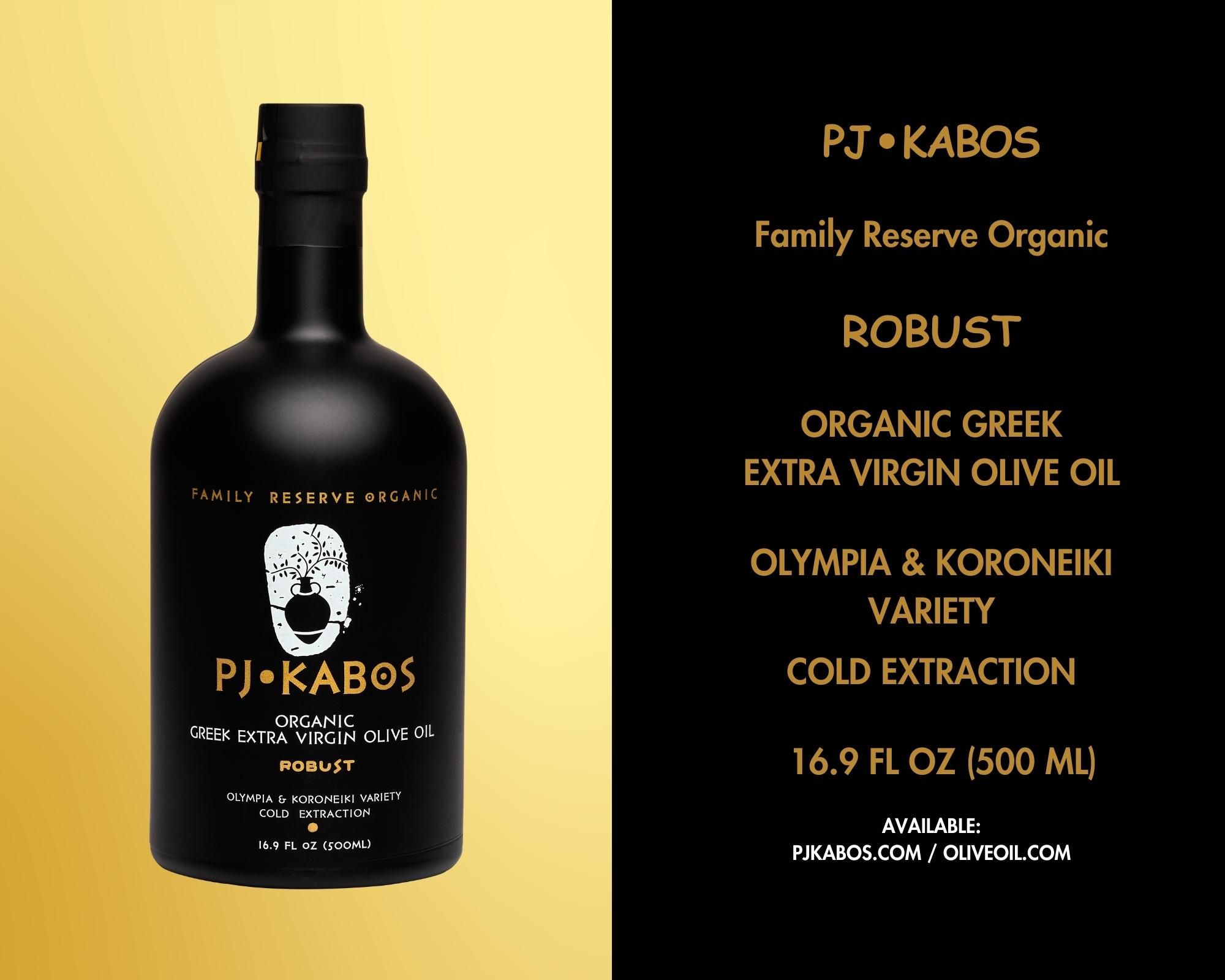 Thank you, James, for sharing these captivating moments. Your dedication and commitment to producing exceptional quality extra virgin olive oil is evident in how Chef Nobu took his valuable time to do this. It is greatly appreciated by me and countless others in the culinary world, too.
Join the newsletter to receive the latest updates in your inbox.