How do you feel about your body? Do you love it, or are there parts of it that just don't seem to work as well anymore? If you're like most people, then the answer is probably a little bit of both. But no matter what stage of life we find ourselves in, we can take steps to make our bodies work better and reduce inflammation. We talked with Lindsey DeSoto, RDN, LD about her top four foods at Costco that help reduce inflammation!
1. Kirkland Signature Organic Extra Virgin Olive Oil
Extra Virgin Olive Oil contains oleocanthal, a powerful antioxidant that has anti-inflammatory properties similar to ibuprofen. It also contains oleic acid, which has been studied to reduce markers of inflammation.
If you're looking for tasty, high quality olive oil, check this year's list of the best olive oils at Costco.
2. Kirkland Signature Atlantic Salmon
Salmon is a great source of omega-3s which can reduce inflammation.
3. Kirkland Signature Green Tea Bags
Green tea contains EGCG, a type of catechin which has been studied to reduce inflammation in those with inflammatory disease.
4. Kirkland Signature Almonds
Almonds are rich in fiber, vitamin E, and healthy fats all of which have anti-inflammatory effects.
Product placement
PJ KABOS 'Family Reserve Organic - Medium'
High Phenolic and 2022 Gold-Award Winner.
Declared as 'One of the World's Best Olive Oils'.
Click here to shop.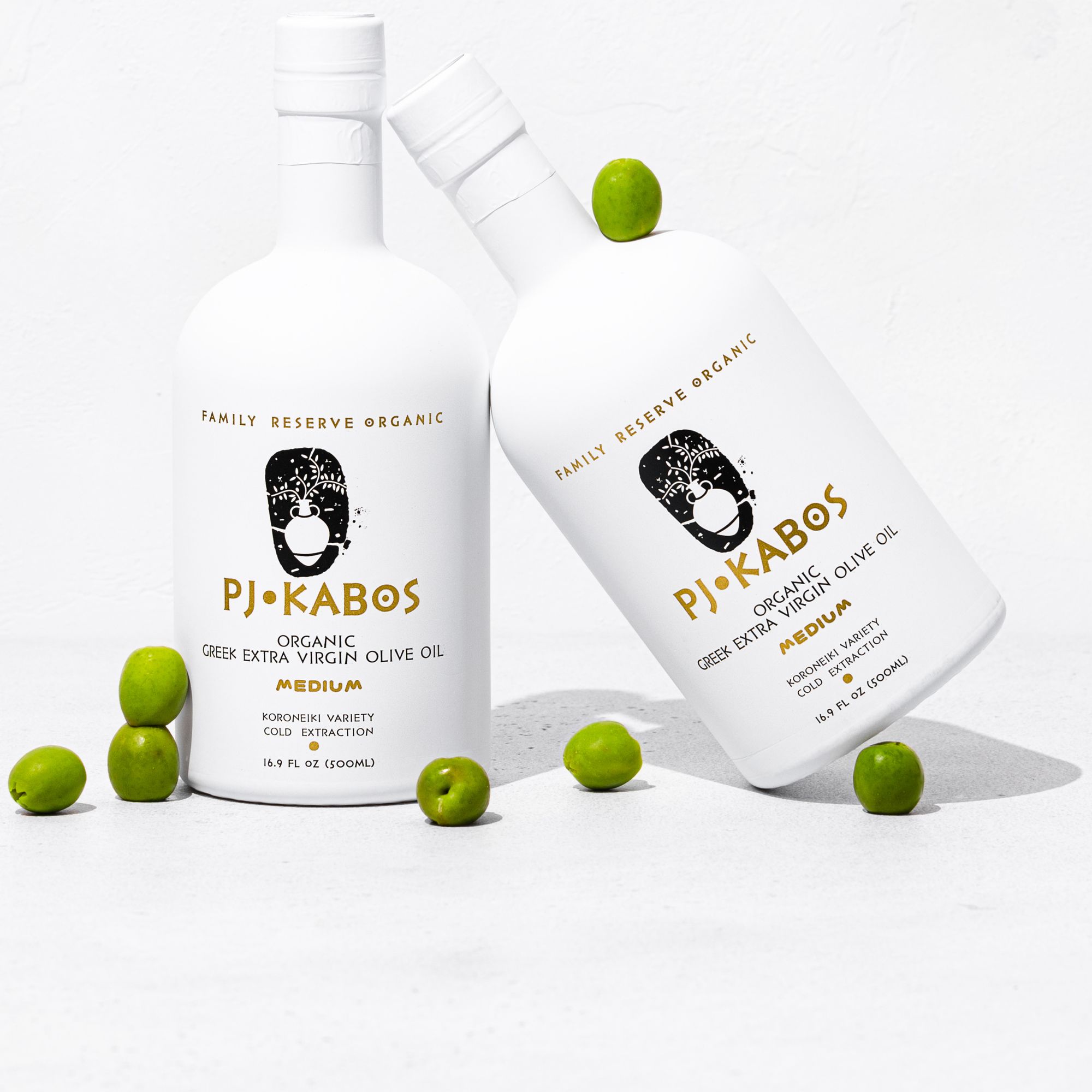 Join the newsletter to receive the latest updates in your inbox.