A wonderful dish during summer peak tomato season—in the time it takes to cook the pasta, you can whip up a delicious tomato sauce! Its variations are endless, and it's easily scaled up so you can freeze some for a pick-me-up in the dead of winter.
This recipe is vegan (omit the cheese), vegetarian, and can be made gluten free using gluten-free pasta.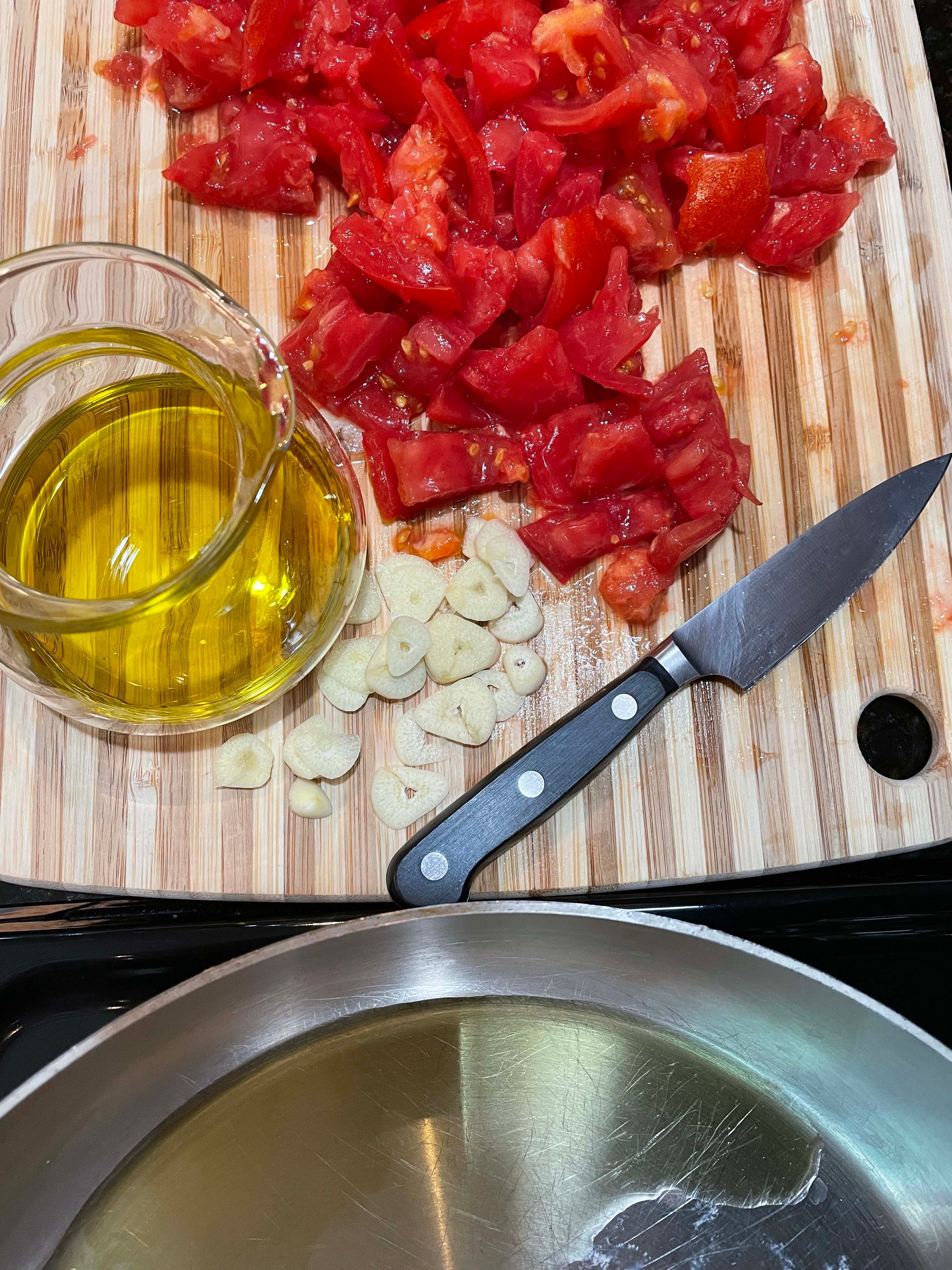 Serves 4-6
6 pounds fresh tomatoes
1/4 cup extra virgin olive oil, plus more for serving
4-6 cloves garlic, sliced
salt and pepper to taste
1 pound pasta (gluten-free if desired)
fresh basil for serving
Parmigiano Reggiano for serving
Bring a pot of salted water to boil for the pasta. Meanwhile, core the tomatoes, squeezing out some of the seeds and juice. Chop the tomatoes and set aside.
In a large skillet over medium heat, warm the olive oil. Add the garlic and sizzle for one minute.
Add the tomatoes, salt and pepper and heat until bubbly, stirring occasionally.
When the pasta water is boiling, add the pasta and cook until al dente, according to package directions.
Drain the pasta and add it to the tomatoes in the pan, stirring to coat. Stir in the torn basil leaves.
Serve immediately topped with shaved Parmigiano Reggiano and drizzled with plenty of olive oil.
Some variations:
Add 1 Tbsp smoked paprika along with the salt and pepper.
Omit the garlic. Instead, chop a red onion and a head of fennel and cook them in the oil until softened, the proceed with the recipe.
Stir in 1/4 cup capers, 1/2 cup chopped kalamata olives along with the tomatoes. Add red pepper flakes to taste.
Product placement
PJ KABOS 'Family Reserve Organic - Medium'
High Phenolic and 2022 Gold-Award Winner.
Declared as 'One of the World's Best Olive Oils'.
Click here to shop.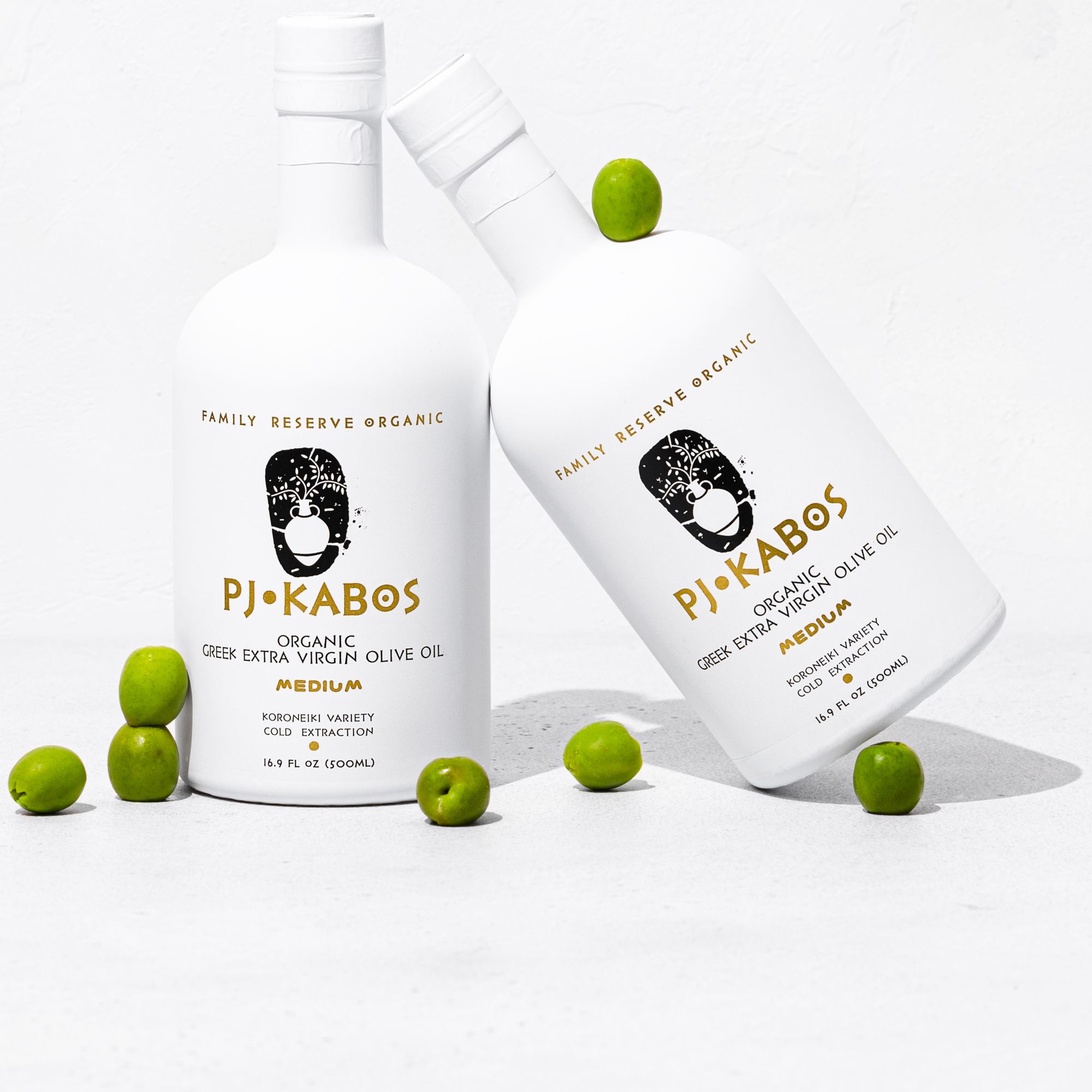 Join the newsletter to receive the latest updates in your inbox.