A quick brine of the chicken breasts ensures that they remain juicy and flavorful. Toss in some quick cooking vegetables right as it goes in the oven and you have a full meal in under 45 minutes. The great thing about this dish is you can use whatever vegetables you have on hand, a great veggie drawer cleaner!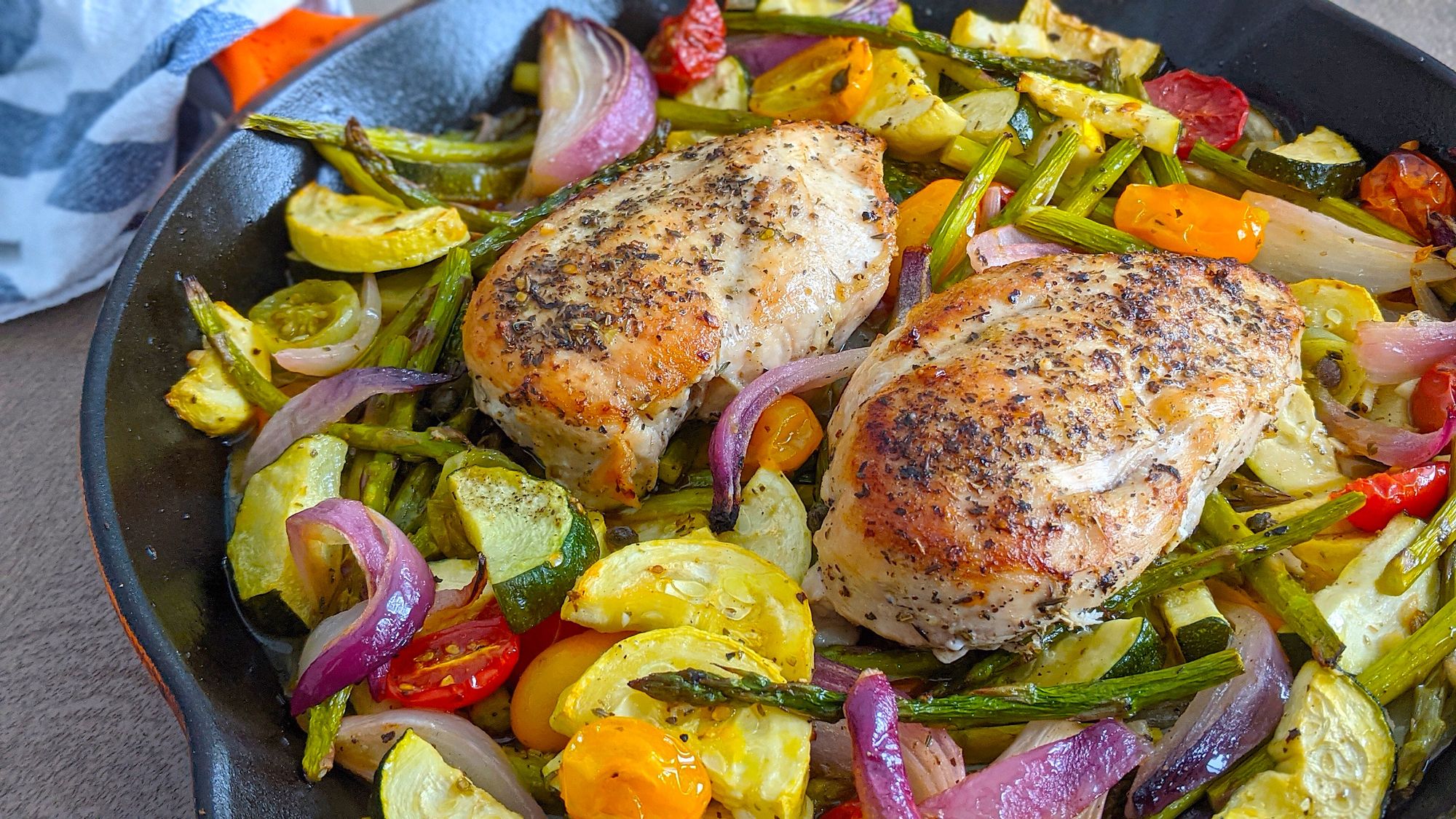 This recipe is Gluten Free, Mediterranean, Keto, Whole30, and Paleo friendly.

Serves 2
Ingredients
4 cups warm water
¼ cup kosher salt, more for seasoning
2 large chicken breasts
1 medium yellow summer squash, cut into half moons
1 medium zucchini, cut into half moons
1 bunch asparagus, trimmed and halved
1 pint cherry tomatoes, halved if large
1 red onion, cut into ½-inch thick wedges
8 Tbsp. olive oil
1 Tbsp. capers
1 Tbsp. white wine or champagne vinegar
2 cloves garlic, minced
2 tsp. Italian seasoning
Freshly ground black pepper

Directions
Combine the water and salt and stir to dissolve. Add the chicken and let brine for 20 minutes. Meanwhile, prepare the vegetables. Heat the oven to 425°F.

In a medium bowl, combine the squash, zucchini, asparagus, tomatoes, onion, 4 Tbsp. of the olive oil, capers, vinegar, garlic, 1 tsp. of the Italian seasoning, and a large pinch of salt and a few grinds of pepper. Toss thoroughly to coat.

Remove the chicken breasts from the brine and rinse with fresh water and pat dry with paper towels. Rub the chicken breasts with 1 Tbsp. olive oil and season with the remaining 1 tsp. Italian seasoning, a pinch of salt and pepper.

Heat the remaining 3 Tbsp. olive oil in a large cast iron skillet over medium high heat until shimmering. Add the chicken breast, smooth side down, and sear until golden brown, about 4 minutes. Flip the chicken, add the vegetables around the pan, making sure not to cover the chicken, you may need to lift the chicken and nestle them among the vegetables. Transfer to the oven.

Roast until the chicken is cooked through and an instant read thermometer inserted into its thickest part reads 165°F and the vegetables are crisp tender, about 20 minutes.

Remove from the oven, let rest a few minutes, then serve.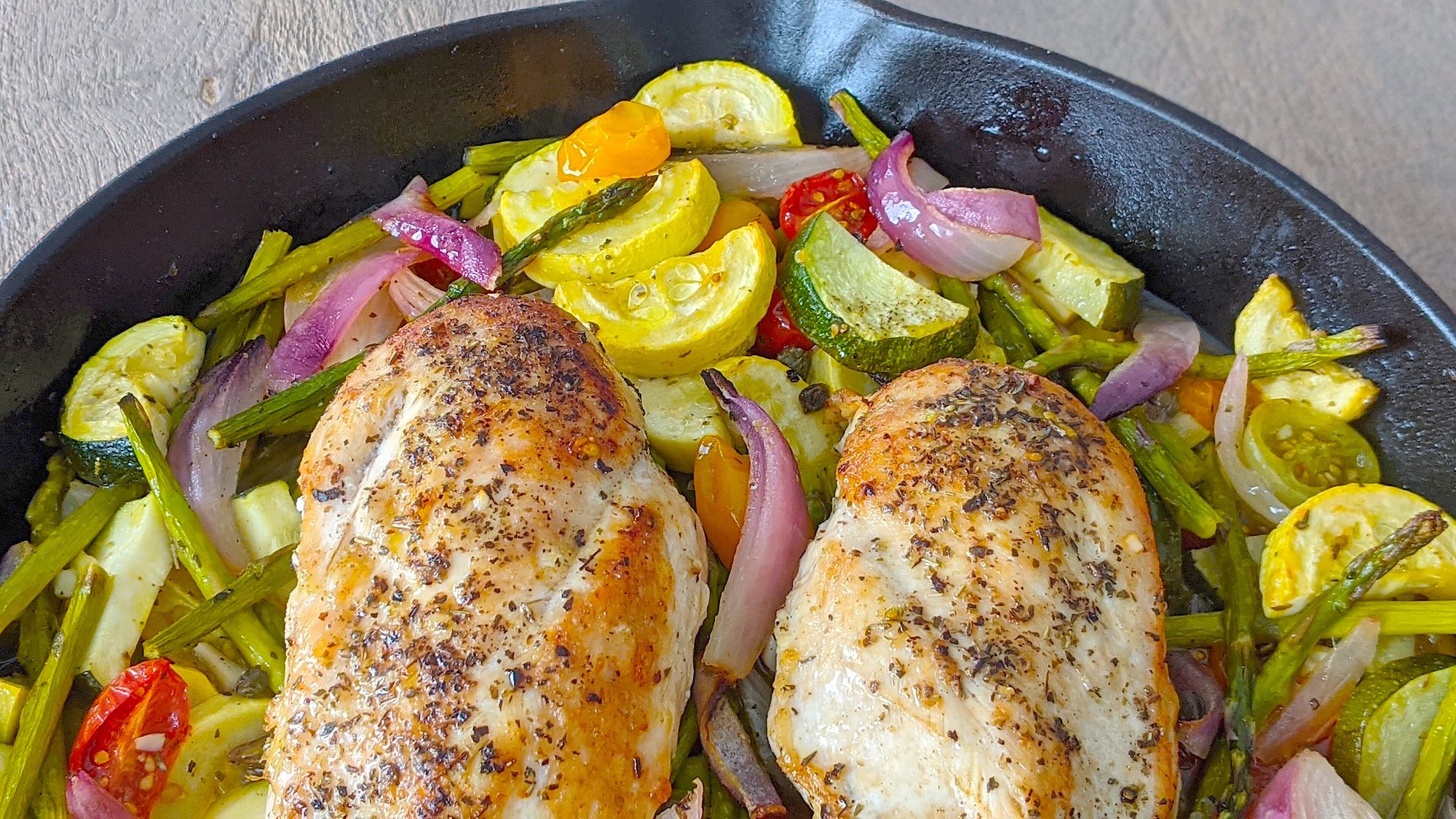 Join the newsletter to receive the latest updates in your inbox.