Eggplant casserole is often made using Italian flavors, but some of our favorite preparations come from the Middle East, where they use fragrant spices to accent eggplant's creaminess. Here, we partner eggplant with tangy peppers and onions and top with an herby tahini sauce. Za'atar is a common Middle Eastern spice blend, often containing sesame, thyme, oregano, and sumac. You can find it in most groceries, or order online.
This recipe is vegan and vegetarian and can be made gluten-free, keto, paleo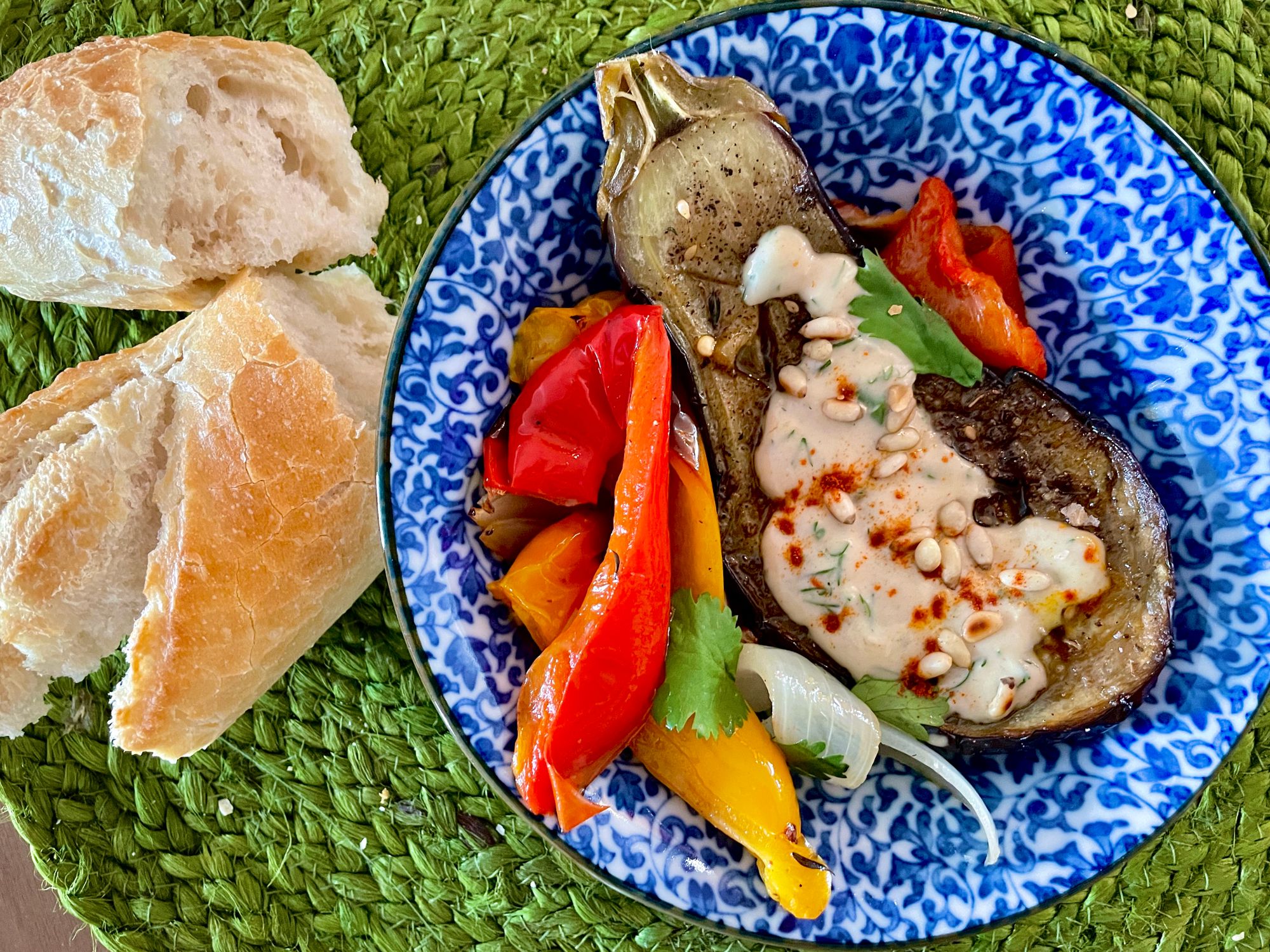 Serves 4
2 medium eggplants (about 1 pound)
2/3 cup extra virgin olive oil, divided
2 bell peppers, quartered and seeds removed
1 small onion, cut into small wedges
1 tsp Za'atar
salt and pepper
Tahini sauce:
1/4 cup tahini
Juice of 1/2 lemon (about 2 Tbsp)
1 garlic clove, minced
1/4 cup chopped herbs, such as cilantro, dill, mint, chives, thyme
For serving:
1/2 tsp smoked paprika (optional)
2 Tbsp toasted pine nuts
2 Tbsp fresh cilantro leaves
Crusty bread, such as a baguette
Heat the oven to 400 degrees. Cut the eggplant in half lengthwise and score the cut sides with a cross-hatch pattern, being careful not to cut all the way through.
Pour 1/4 cup olive oil into the bottom of a 9"x13" ovenproof dish. Arrange the eggplant in the dish with the cut sides facing up, then tuck the peppers and onions around and under the eggplant. Drizzle the remaining olive oil over the eggplant and season with Za'atar, salt and pepper.
Bake until everything is browned and soft and has collapsed a bit, 40-45 minutes.
Make the tahini sauce: stir together the tahini, lemon juice, garlic, herbs, and 2 -3 Tbsp water until smooth. Add more water as needed to obtain a pourable sauce.
When the vegetables are done, remove the dish from the oven and let cool for a minute. Drizzle the tahini sauce over the eggplant, and sprinkle with smoked paprika if using. Scatter pine nuts and cilantro over top and serve with crusty bread to mop up all the delicious olive oil from the bottom of the pan.
A sprinkle of feta cheese would make a delicious addition to this dish. To add more protein, top with poached or fried eggs.
Product placement
PJ KABOS 'Family Reserve Organic - Medium'
High Phenolic and 2022 Gold-Award Winner.
Declared as 'One of the World's Best Olive Oils'.
Click here to shop.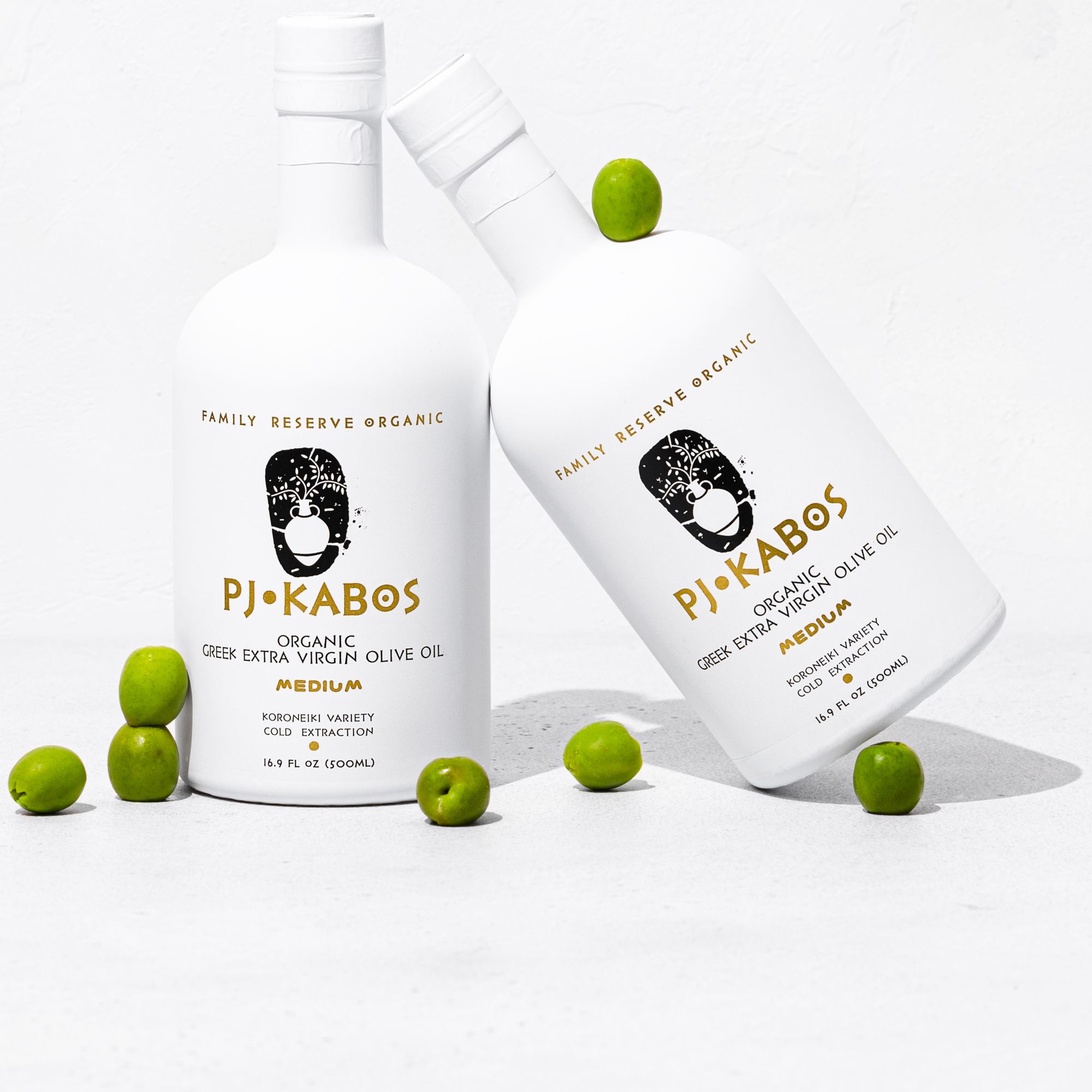 Join the newsletter to receive the latest updates in your inbox.