This dish is a play on the Turkish Imam Biyladi or "the fainting priest." The story goes that this dish was so delicious the priest fainted after tasting the first bite. In this recipe, we have halved the eggplants to speed up the cooking time so you can have this delicious meal any night of the week… fainting optional.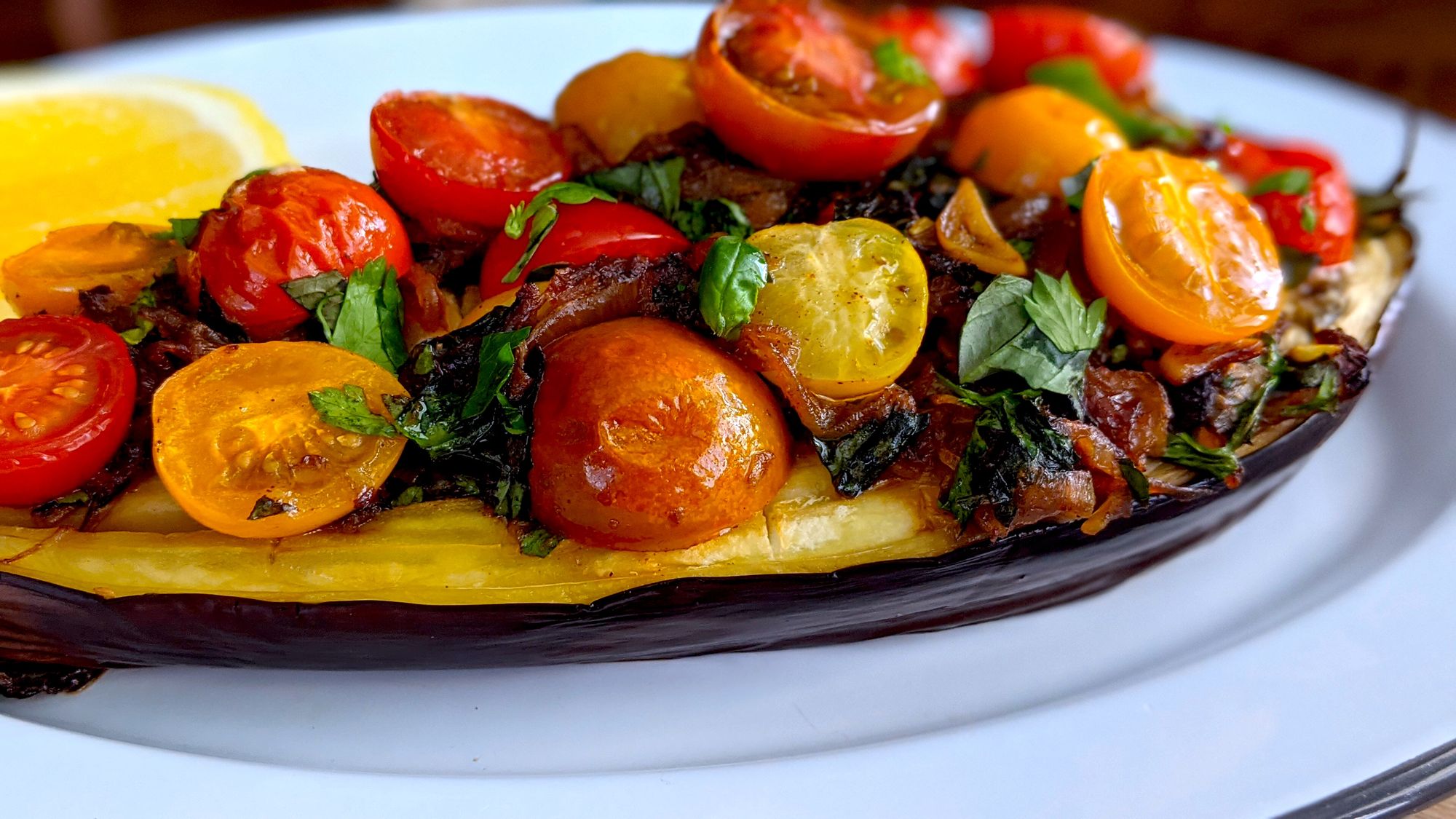 This recipe is Whole 30, Paleo, Keto, and Vegan friendly.
Serves 4
Ingredients
½ cup extra virgin olive oil, more for the baking sheet
2 medium eggplants, halved lengthwise
Kosher salt and freshly ground black pepper
2 large onions, thinly sliced
4 cloves garlic, minced
1 pint multicolored cherry tomatoes, halved
1 tsp. ground cumin
¾ tsp. ground cinnamon
1 cup chopped fresh parsley
½ cup chopped fresh basil
¼ cup chopped fresh mint
1 large lemon, quartered
Instructions
Heat the oven to 425°F. Line a large, rimmed baking sheet with foil or parchment paper and lightly grease with oil. Cut a very thin slice off the rounded part of the eggplant halves to create a flat side, so they hold steady on the pan.
Place the eggplant halves on the prepared sheet flesh side up and score in a crisscross pattern without going all the way through the flesh. Drizzle each eggplant half with 1 Tbsp. oil and sprinkle with salt and pepper. Roast until the eggplant is beginning to soften and slightly brown, about 20 minutes.
Meanwhile, in a large skillet over medium, heat the remaining ¼ cup oil. Add the onion and garlic and cook, stirring, until golden, about 10 minutes. Add the cumin, cinnamon, a large pinch of salt and a few grinds of pepper. Continue cooking until the flavors meld and the onions darken, about 10 minutes more. Stir in the tomatoes and half the herbs and remove from the heat.
Remove the eggplant from the oven, top each half with a quarter of the onion and tomato mixture, cover the sheet pan with foil, and roast until the tomatoes collapse and the eggplant is completely tender, about 15 minutes more.
Remove each eggplant half to a plate top with more fresh herbs and a squeeze of lemon juice.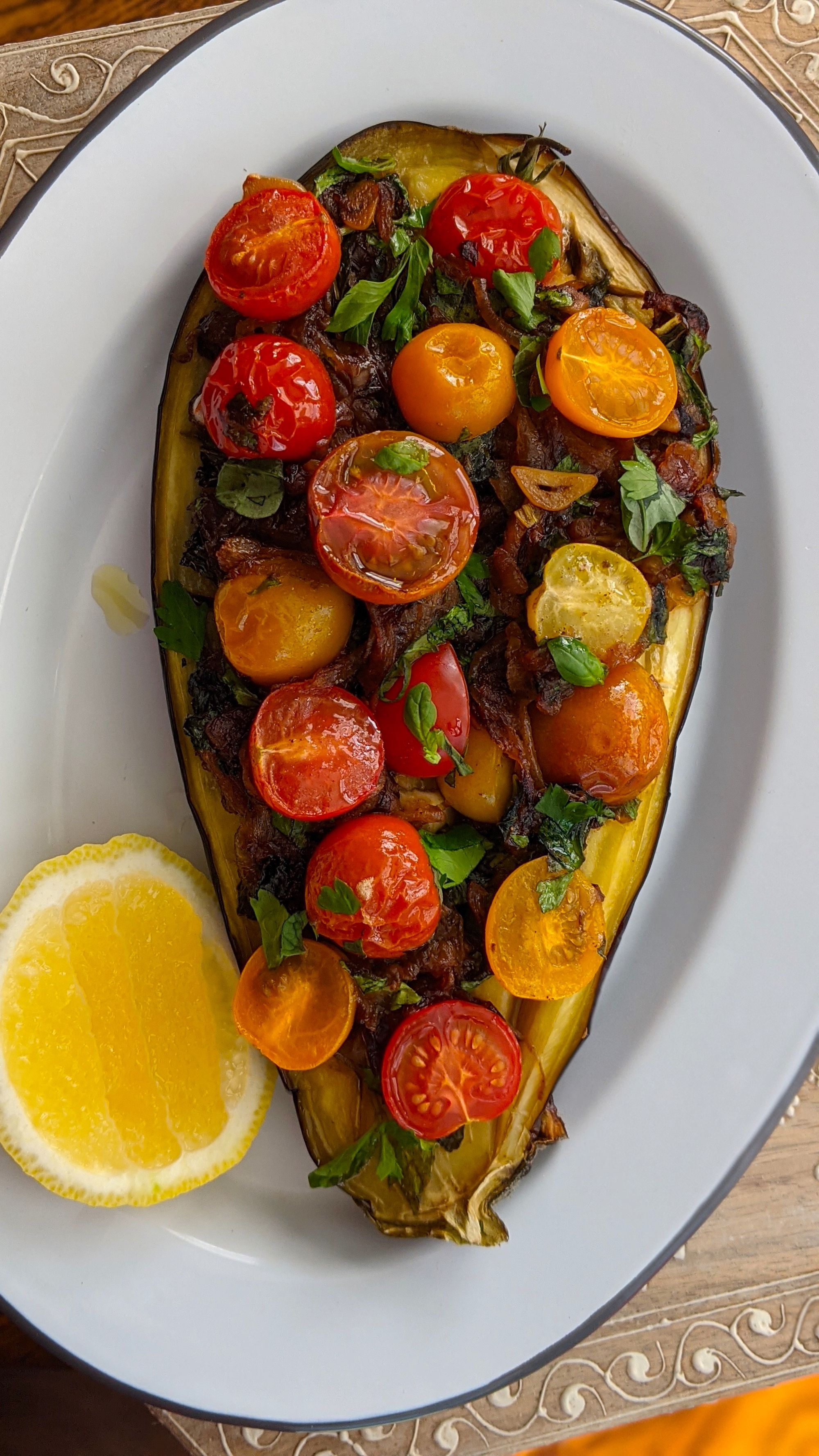 Join the newsletter to receive the latest updates in your inbox.