Is 2022 the year you try making your own mayonnaise? Then this olive oil mayo recipe is for you! A food processor makes this quick and easy, and with only five ingredients, you'll wonder why you hadn't tried it before. We recommend using a light, fruity extra virgin olive oil and making sure your egg is at room temperature.
This recipe is Gluten-free, Vegetarian, Keto, and Paleo
1 egg, at room temperature
1/2 teaspoon ground mustard
1/2 teaspoon salt
1 cup extra virgin olive oil
Juice of 1/2 a lemon
In a food processor, pulse together the egg, mustard, and salt with a few tablespoons of extra virgin olive oil. With the machine running, slowly add the remaining oil, streaming it in through the top of your machine. Once all of the oil is incorporated, the mayo should look fluffy and creamy. Stir in the lemon juice. Enjoy your olive oil mayo as-is, or stir in any number of extras: roasted garlic, smoked paprika, or fresh herbs are some of our favorites.
Note: Don't have a food processor? Use a blender, or an immersion blender, or if you've got strong arms, a whisk! The key is to stream the olive oil in slowly.
Product placement
PJ KABOS 'Family Reserve Organic - Medium'
High Phenolic and 2022 Gold-Award Winner.
Declared as 'One of the World's Best Olive Oils'.
Click here to shop.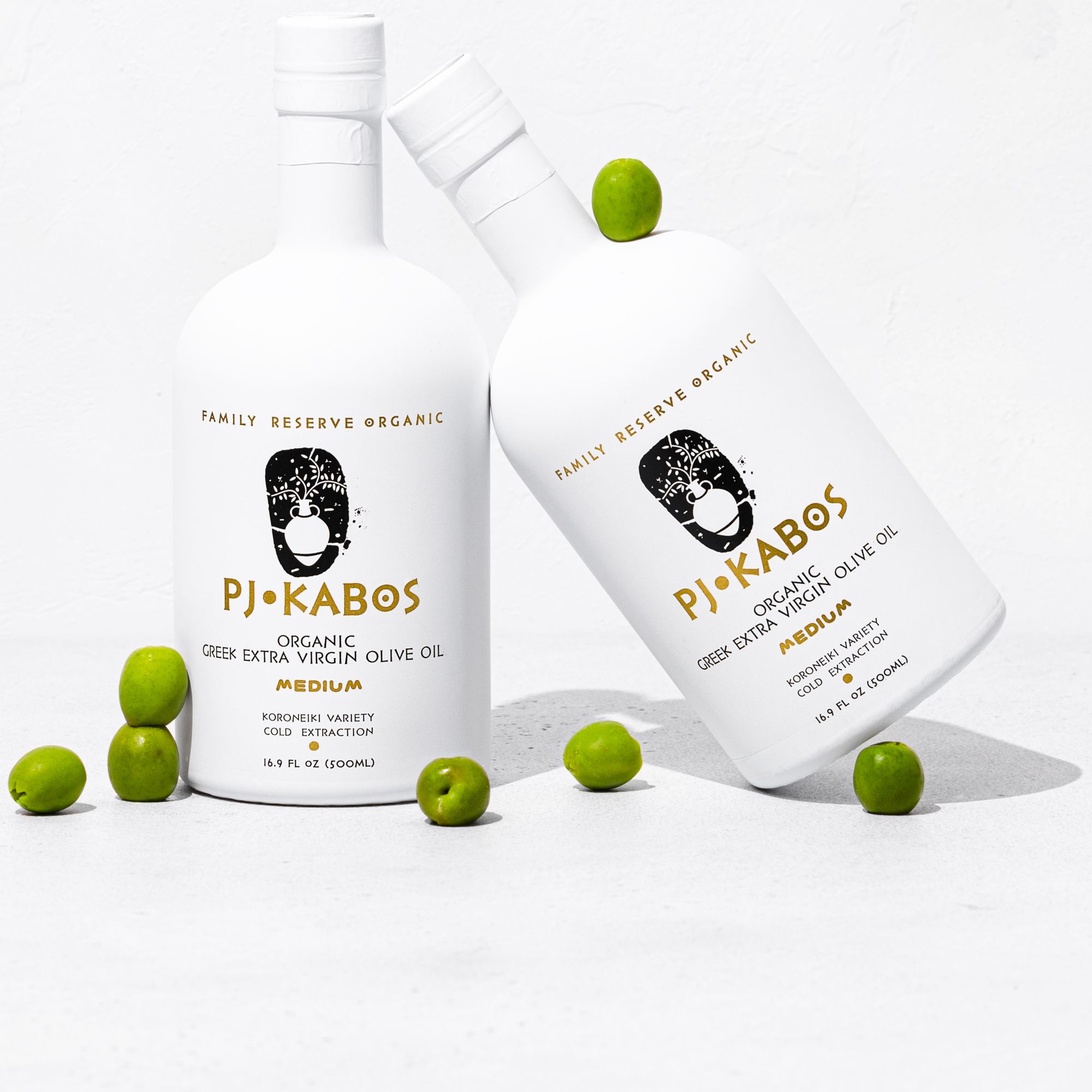 Join the newsletter to receive the latest updates in your inbox.