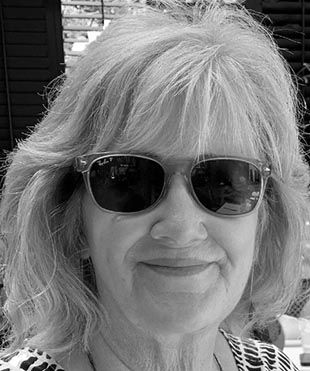 Deborah Rogers
Deborah combined her knowledge of food, olive oil and agriculture to launch a successful olive oil company in 1995. She is the producer of the award-winning Marquesa Extra Virgin Olive Oil. Deborah is a trained olive oil taster and participates in olive oil sensory analysis for research and quality certification and assists in industry research. She has also been a long term judge at many domestic and international olive oil competitions. Deborah recently retired as Master Miller at McEvoy Ranch. She's an alternate board member on the Olive Oil Commission of California. She is also a member of Les Dames d'Escoffier International. Deborah is a graduate of Cal Poly, San Luis Obispo.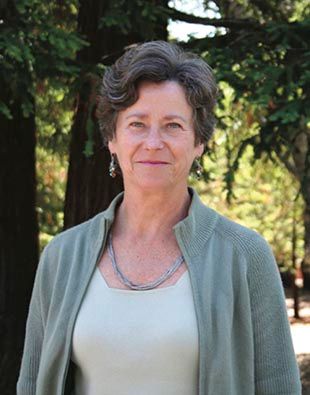 Nancy Lilly
Nancy is a native of Sonoma, California where and she and her husband, Tony, farm wine grapes and olives. An avid cook and vegetable gardener, she has been a member of the COOC Panel of Tasters since its inception in 1998 and was a founding member of the UC Davis Taste Panel. She judges many of the olive oil competitions in California.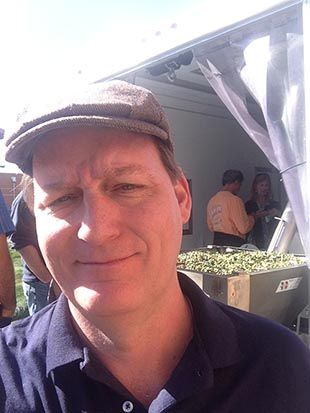 Glenn Weddell
Glenn After a culinary degree, Glenn has served as Executive Chef for 30 years at many of Sacramento California's finest dining establishments and even the personal chef to the Maloofs, former Sacramento Kings owners. Glenn's services have been requested by many visiting celebrities from the Rolling Stones, Neil Diamond, and even President Bill Clinton. In 2007 Glenn took the Corporate Chef position with Mani Imports, the second largest Greek olive oil and olive importer in the USA. His work in developing and locating new food products has provided extensive travel through Europe. The UC Davis Olive center focused his palate through sensory training on extra virgin olive oil followed by apprenticeship training with the Califonia Olive Oil Council. He now sits on the Applied Sensory panel, the only IOC accredited taste panel in the USA, as well as a fresh produce sensory panel. In addition to the Central Coast Olive Oil Contest, Glenn is a judge for the LA International olive oil competition, the California State Fair olive oil & wine competition and the Yolo County Fair. Just for the love of cooking, in his spare time Glenn and his wife Maria run "Delicioso Epicurean Adventures", curating exclusive custom one-of-a-kind dining experiences.
Alexandra Kicenik
Alexandra Devarenne is an international olive oil consultant, writer and educator at CalAthena LLC. She is a trained olive oil taster and has served on two official California taste panels. She is a judge and advisor for various California and international olive oil competitions and chairs the Napa Valley Olive Oil Competition. Alexandra has taught olive oil tasting classes in cooperation with IRTA, The Olive Oil Sommeliers of Japan, The Culinary Institute of America, The Los Angeles County Fair, UC Davis, and many others. She has presented at many olive oil conferences, shows and symposia in the US and abroad, focusing on olive oil quality, sensory education and communication. She is the author of Olive Oil: A Field Guide (AOCS Press) and numerous articles, papers and book chapters. She works with producers large and small on all aspects of olive oil from cultivar selection to olive oil quality improvement to branding and communication. Alexandra is CEO of Extra Virgin Alliance (EVA), an international trade association of olive oil producers and experts working to foster appreciation, restore consumer trust and create value in the market for authentic, high-quality extra virgin olive oil.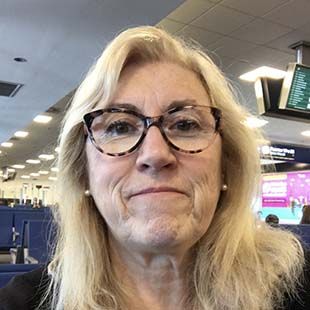 Maria Farr
Maria is an olive oil judge and sensory taster. She began training for olive oil sensory tasting at UC Davis, while continuing her career as a high school Spanish teacher. She tasted with the UC Davis panel until it dissolved. Now she solely focuses on olive oil sensory tasting with Applied Sensory, LLC, judging at competitions, and consumer education through her business and blog. The founder of The Renaissance Kitchen, whose mission it is to educate the home cook on how to purchase, store, cook and taste olive oil, virtually or in homes and businesses in the area. She volunteers at the California State Fair giving olive oil classes and at the local Friends of the Library Board. Maria resides in California with her two mutts but frequently travels to Argentina, her birth place, to visit with family and enjoy their cattle ranch.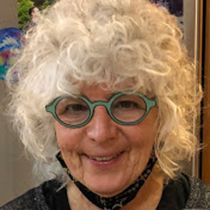 Sandy Sonnenfelt
Sandy is a trained olive oil taster and is a longtime member of California Olive Oil Council taste panel. For many years she was a judge at the LA International Olive Oil Competition and judges in many of the local olive oil competitions. She is a frequent presenter at olive oil educational seminars. At Market Hall Foods, since 1994 (retiring in 2020 as Prepared Foods Director), Sandy has been involved in the creation and retailing of prepared foods.