'Tis the season for grilled veggies! We've paired zucchini and yellow squash with a bright, flavorful, and herby Cuban-style mojo. A mojo is a sauce, normally consisting of olive oil, garlic, and citrus flavors with lots of other fun stuff thrown in depending on what you are making and who is making it!
This recipe is Vegan, Vegetarian, Mediterranean, Gluten Free, Dairy Free, Paleo, and Keto friendly.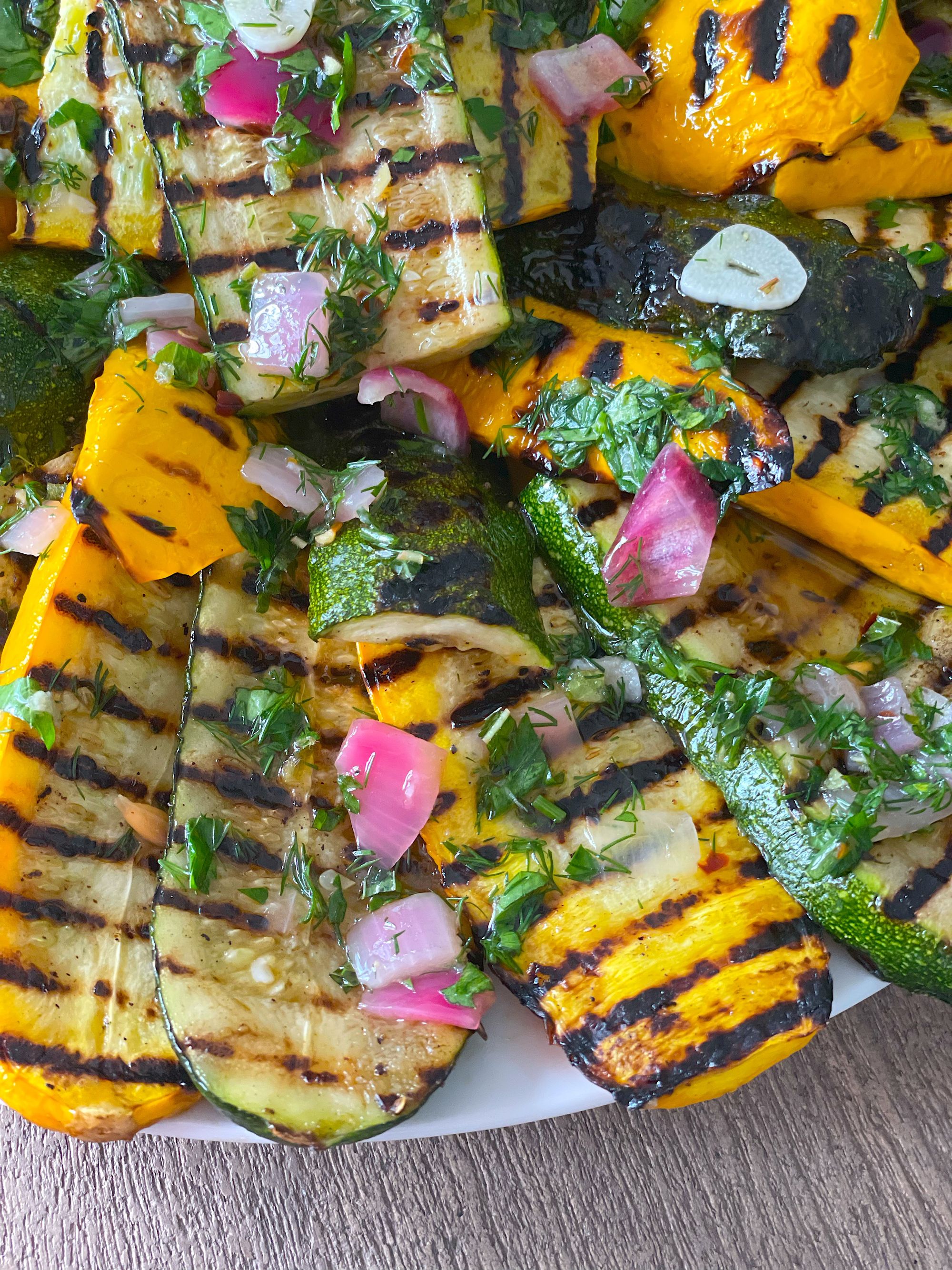 Serves 6
3 medium zucchini, halved lengthwise and cut into 1/3-inch planks
3 yellow squash, halved lengthwise and cut into 1/3-inch planks
½ cup extra virgin olive oil, plus more for brushing
Kosher salt and freshly ground black pepper
¼ cup fresh lemon juice
¼ small red onion, coarsely chopped
2 cloves garlic, thinly sliced
2 Tbsp. chopped fresh parsley
2 Tbsp. chopped fresh dill
1 Tbsp. chopped fresh oregano
1 Tbsp. chopped fresh mint
Pinch crushed red pepper flakes, optional
Prepare a gas or charcoal grill to medium high heat. Brush all squash planks with oil on both sides and season all over with salt and pepper.
In a small saucepan over low heat, combine the oil, lemon juice, onion, and garlic and bring up to a gentle simmer. Simmer until the onion looks pink, about 5 minutes. Remove from heat and let cool while you grill.
Grill the squash planks in a single layer until grill marks form, about 6 minutes. Flip and grill until tender and grill marks form on the other side, about 6 minutes more.
Transfer the grilled squash to a platter.
Add the herbs, red pepper flakes, if using, and a large pinch of salt to the infused oil; whisk together.
Pour mojo over the squash and turn the planks over in the dressing to coat completely. Serve warm.
Product placement
PJ KABOS 'Family Reserve Organic - Medium'
High Phenolic and 2022 Gold-Award Winner.
Declared as 'One of the World's Best Olive Oils'.
Click here to shop.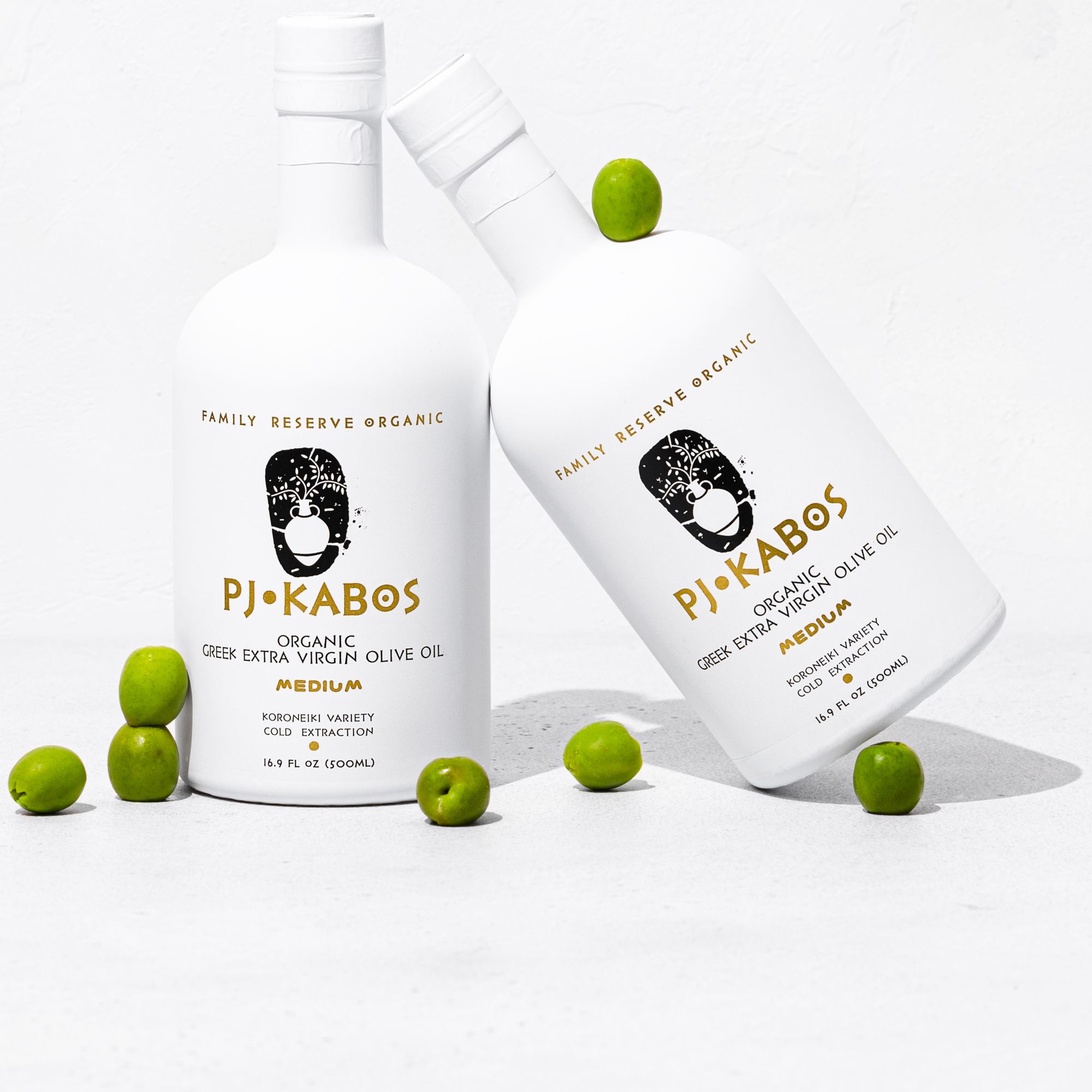 Join the newsletter to receive the latest updates in your inbox.