Green beans cooked slowly in olive oil and tomatoes are deliciously tender and flavorful. Try this healthy cooking method with other vegetables too, whatever looks great at the farmer's market!
This dish is Vegetarian, Mediterranean, and Vegan.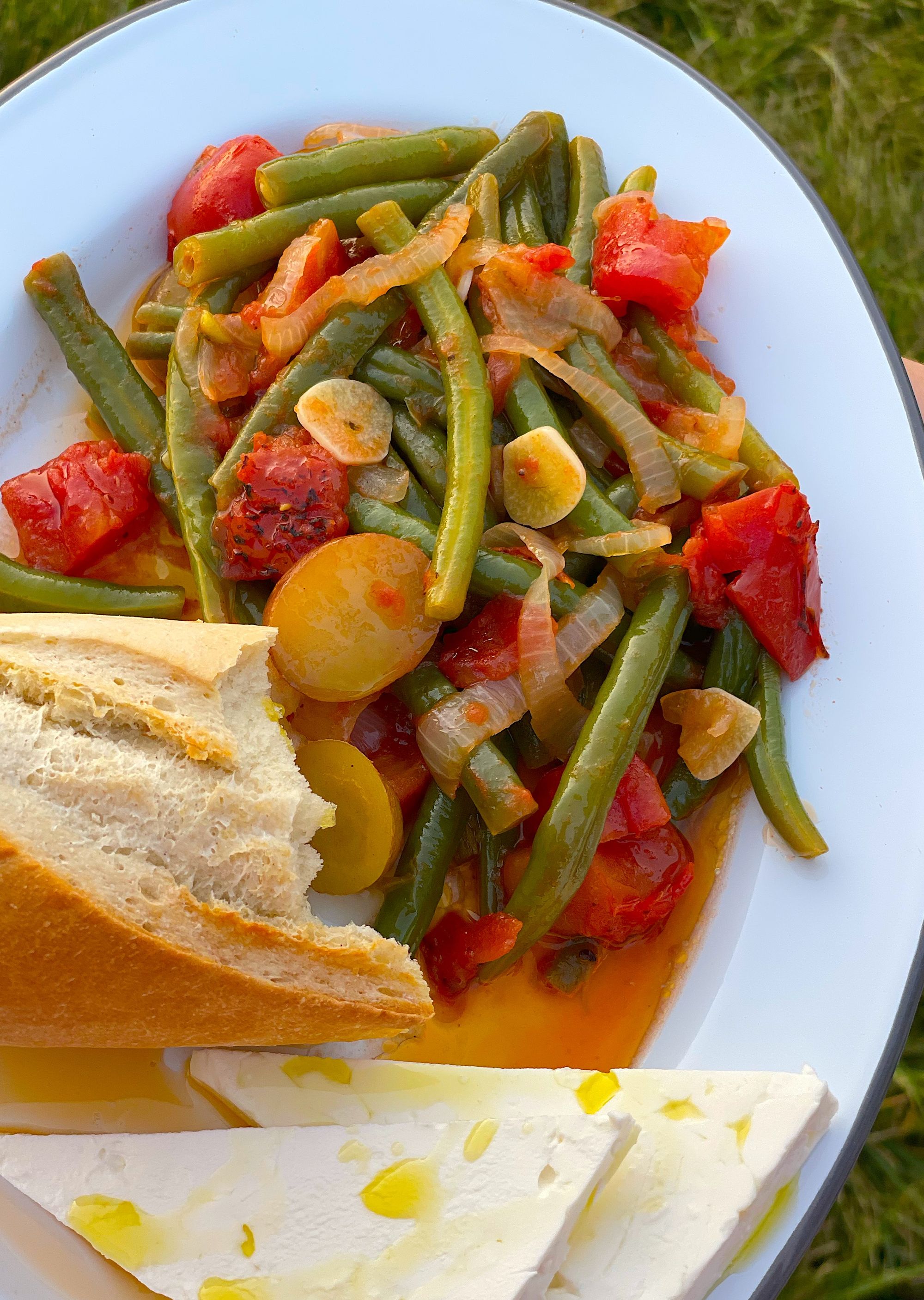 Serves 4
½ cup olive oil
½ large white onion, thinly sliced
2 garlic cloves, thinly sliced
1 lb. green beans, trimmed
4 oz. potatoes, sliced 1/4-inch thick
1 14.5-oz can fire roasted tomatoes or 2 cups diced tomatoes and their juices
Kosher salt and freshly ground pepper
½ tsp. granulated sugar
Feta cheese or vegan substitute, for serving (optional)
Baguette, for serving (optional)
In a medium pot, over medium low heat, cook the onion and garlic until soft, about 8 minutes. Stir in the green beans and tomatoes until completely coated in oil.
Add the tomatoes and their juices, 1 tsp. salt, ½ tsp. pepper, and sugar. Pour in ½–¾ cup hot water to the pan and stir.
Bring to a simmer and cook, covered, until the water evaporates and the green beans are completely tender, about 35 minutes.
Season to taste with salt and pepper and serve alongside the feta and bread.
Product placement
PJ KABOS 'Family Reserve Organic - Medium'
High Phenolic and 2022 Gold-Award Winner.
Declared as 'One of the World's Best Olive Oils'.
Click here to shop.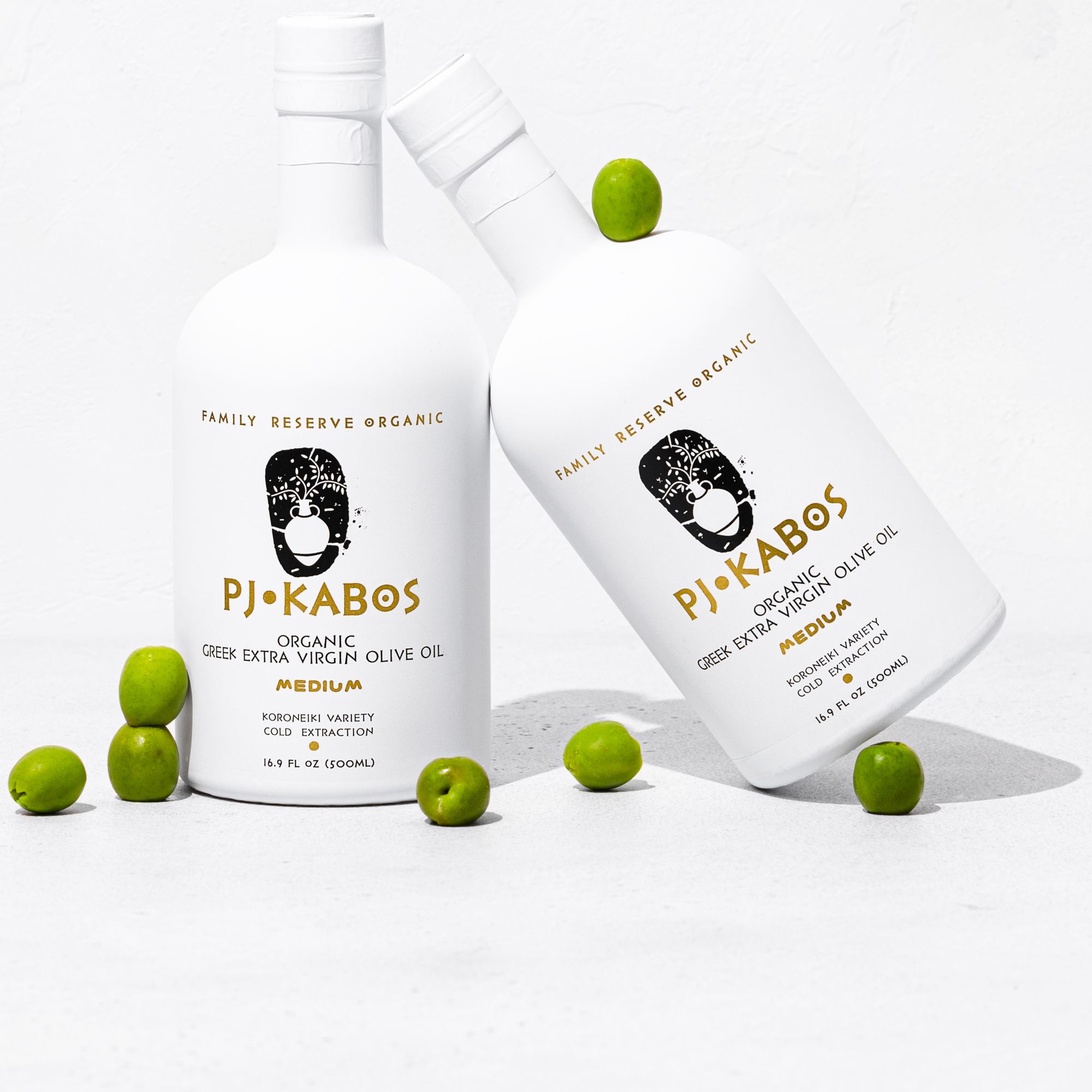 Join the newsletter to receive the latest updates in your inbox.