This Greek dip known as tzatziki (tuh-zee-kee) is creamy, refreshing, and delicious. It gets its surprisingly fresh flavor from cucumber and a beautiful richness from the olive oil. Warm up some pitas and enjoy.

This recipe is Mediterranean, Vegetarian, Gluten Free, and Keto friendly.

Makes 1½ cups

Ingredients
½ English cucumber
1 cup plain Greek yogurt
¼ cup extra virgin olive oil
½ large lemon, juiced
1 large clove garlic, grated or pressed
Kosher salt and freshly ground black pepper
2 Tbsp. chopped fresh dill

Instructions
Halve the cucumber lengthwise, using a spoon, scrape all the seeds out and discard. Using the large holes on a box grater, grate the cucumber. Using your hand squeeze the grated cucumber of all the excess water. Lay the cucumber on paper towel and set aside.
In a medium bowl, combine the yogurt, oil, lemon juice, garlic, a large pinch of salt and pepper and stir until completely mixed.
Close the paper towel over the cucumber and press hard to remove any more liquid. Empty the paper towel over the bowl with the yogurt and stir to incorporate. Refrigerate for at least 15 minutes.
Stir in the dill and drizzle a little more olive oil, if desired.

This dip will hold in an airtight container in the refrigerator for up to 1 week.
Product placement
PJ KABOS 'Family Reserve Organic - Medium'
High Phenolic and 2022 Gold-Award Winner.
Declared as 'One of the World's Best Olive Oils'.
Click here to shop.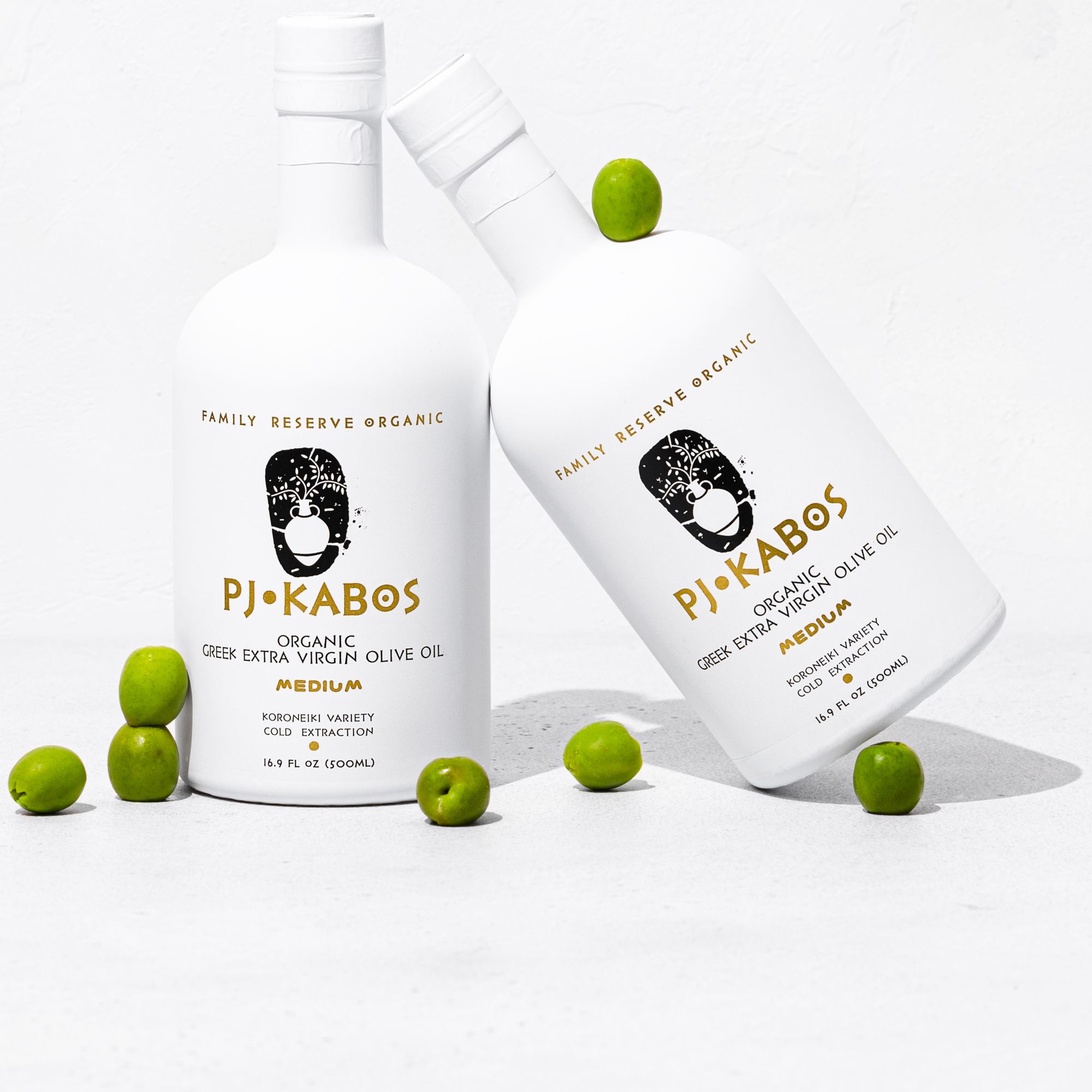 Join the newsletter to receive the latest updates in your inbox.