Ingredients
3 eggs
1 1/3 cups evaporated cane sugar
4 teaspoon lemon zest
6 1/2 oz coconut milk
1/2 cup water
3/4 cup evaporated cane sugar
3/4 tsp baking soda
1 1/4 teaspoon vanilla paste
1 cup extra virgin olive oil
3 1/2 tablespoons lemon juice (freshly juiced and strained)
1 1/2 cups gluten free flour (or any other flour)
3/4 tsp kosher salt
1 tsp baking powder
Directions
Preheat your oven in bake mode to 315 degrees.
Combine eggs, vanilla 1 1/3 cups of sugar in a bowl.
Using an electric or hand mixer, whip for approximately 10 minutes until fluffy.
In a separate bowl, combine oil, zest, juice, coconut milk, and water.
Slowly add to the bowl from step 1.
In another separate bowl, combine flour, 3/4 cups of sugar, salt, soda, and powder together.
Mix well.
In thirds, add the mixture from step 3 to the bowl from step well. Make sure it's well combined before adding each third. This will make your final batter.
Spray and sugar-coat muffin pans; pour the batter evenly into each opening.
Initially bake for 13 minutes then rotate the pan and cook for an additional 13 minutes on the low heat setting.
Cool completely before unmolding from the pans.
Recipe Credit: Flower Child
Product placement
PJ KABOS 'Family Reserve Organic - Medium'
High Phenolic and 2022 Gold-Award Winner.
Declared as 'One of the World's Best Olive Oils'.
Click here to shop.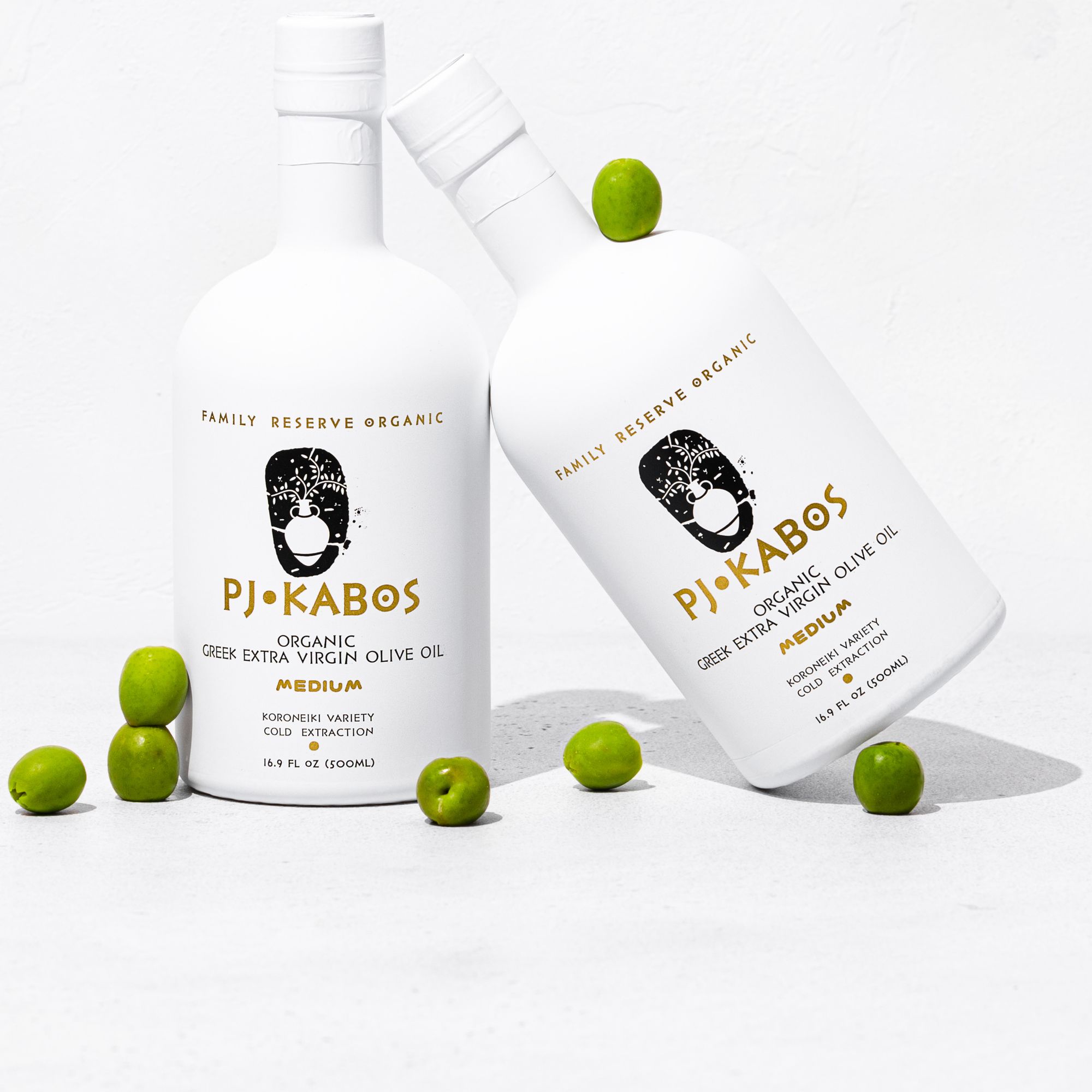 Join the newsletter to receive the latest updates in your inbox.