Not only is this cake beautifully dark and chocolaty, it is also vegan (just make sure you use vegan chocolate chips). The olive oil gives this cake a luscious feel. You will not be able to get over how easy this cake is to throw together; you probably have all these ingredients in your pantry!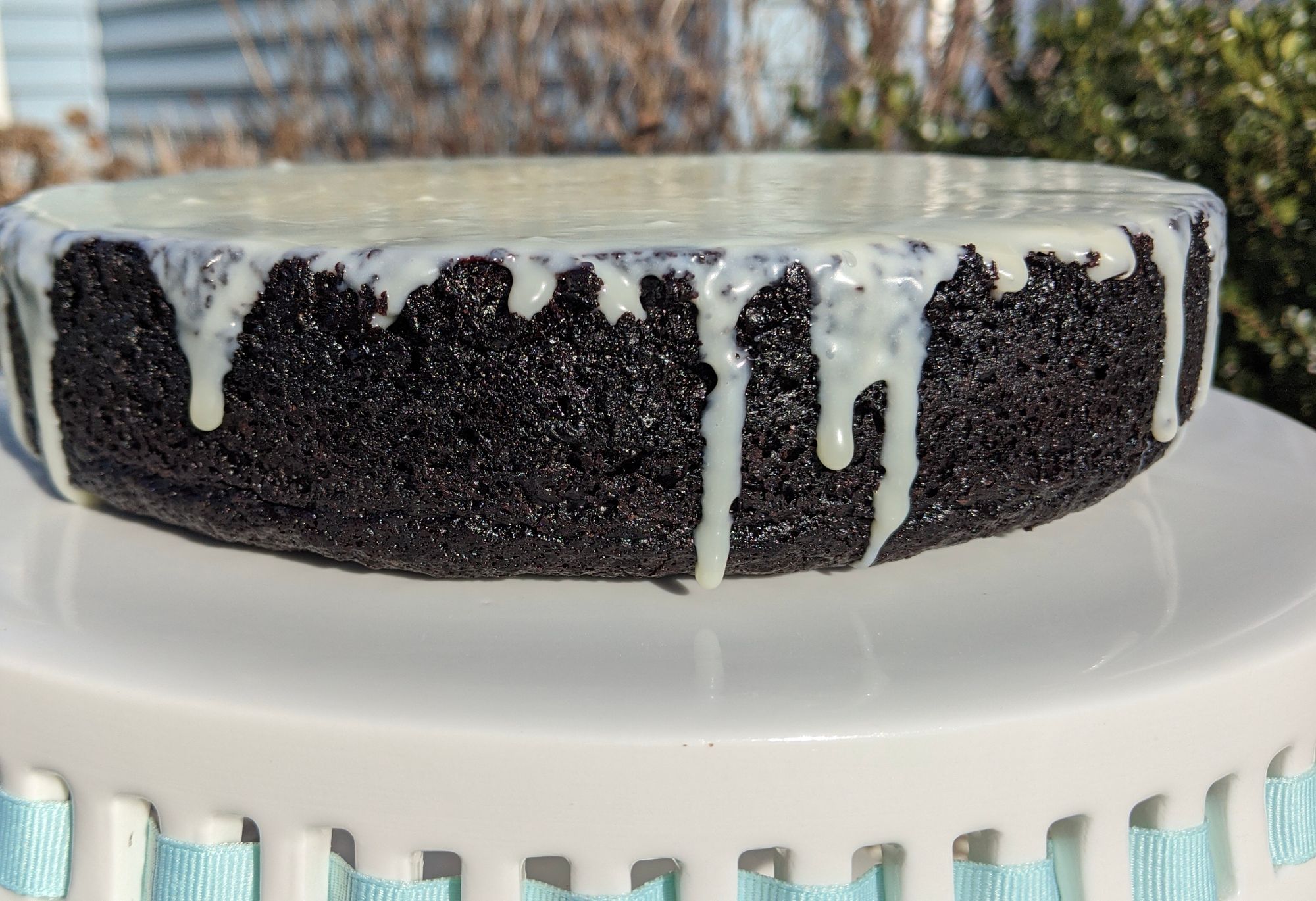 Serves 10

Ingredients
½ cup pure olive oil, more for the baking pan
1½ cups all-purpose flour
1½ cups granulated sugar
¾ cup unsweetened cocoa, sifted
1½ tsp. baking soda
½ tsp. kosher salt
1 Tbsp. cider vinegar

White Chocolate Drizzle:
6 oz. white chocolate chips
¼ cup heavy cream

Recipe
Heat oven to 350°F. Grease a 9-inch round cake pan and line the bottom with a parchment round. Grease the parchment.
In a large bowl, whisk together the flour, granulated sugar, cocoa, baking soda, and salt. Add 1¼ cups water, the olive oil, and vinegar and whisk until smooth.

Pour into prepared pan and bake until the top springs back when pressed lightly and a toothpick inserted in the center comes out mostly clean, about 35 minutes.

Transfer the cake to a cooling rack, run a thin knife around the edge, and let cool about 15 minutes. Turn out onto the rack to cool completely.

Once the cake is cooled, place the white chocolate chips in a microwave proof bowl and heat about 1 minute to soften. Bring the heavy cream to a simmer and pour over the chips. Let sit a few minutes. Whisk gently to combine and smooth. Pour over cooled cake and serve.
Product placement
PJ KABOS 'Family Reserve Organic - Medium'
High Phenolic and 2022 Gold-Award Winner.
Declared as 'One of the World's Best Olive Oils'.
Click here to shop.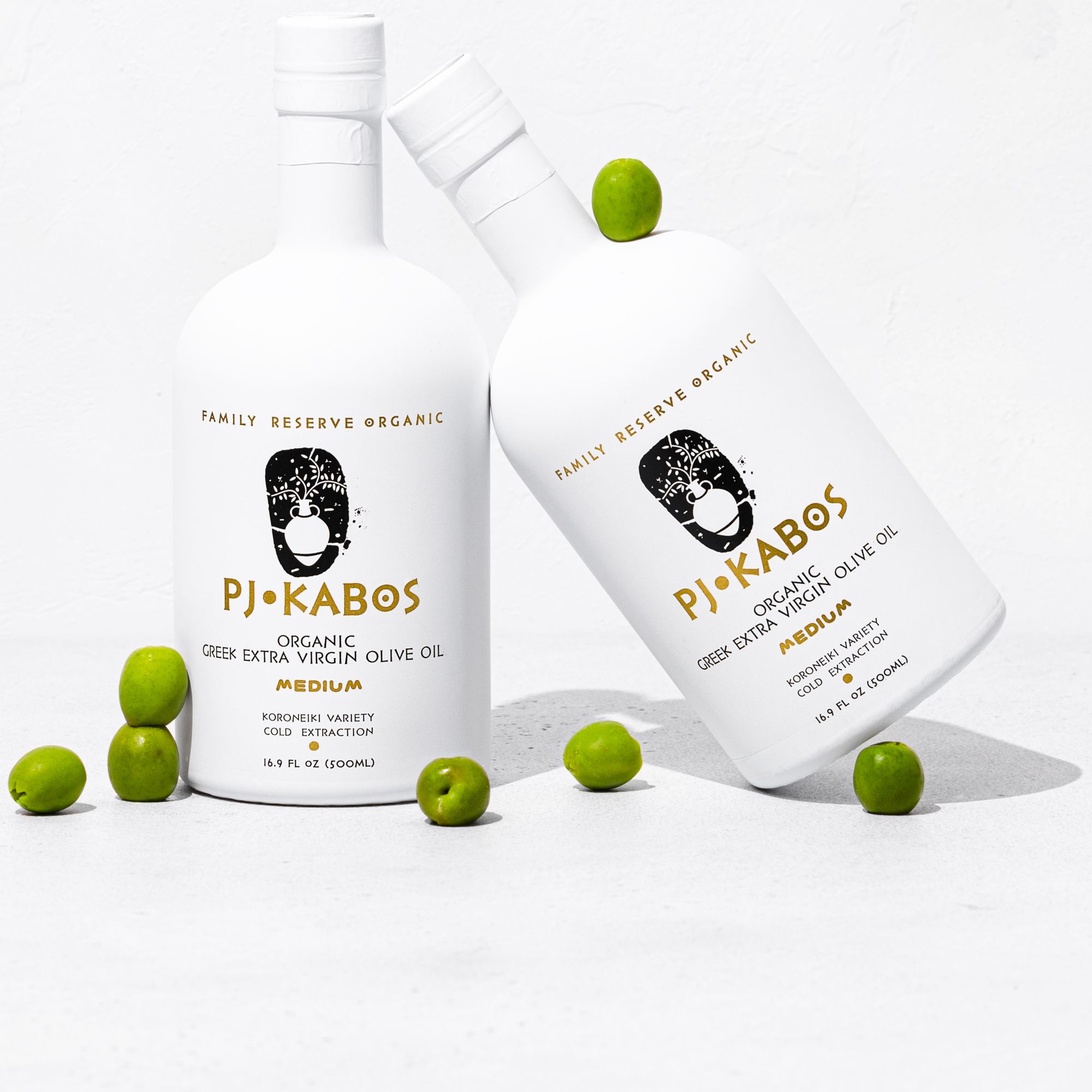 Join the newsletter to receive the latest updates in your inbox.