Bagna càuda is an Italian dish made with olive oil, garlic and anchovies and is usually served as a dip for vegetables. In this version of greens and beans, we use those bold flavors to make a quick side dish that packs in the umami.
This dish is Vegetarian, Mediterranean, and can be made Gluten free (without baguette)
Serves 4
1 bunch lacinato kale, stemmed and chopped
4 Tbsp extra virgin olive oil, divided
2 Tbsp salted butter
4 cloves garlic, minced
2-3 anchovy filets, minced
2 Tbsp lemon juice (about one lemon)
1 can cannellini beans, drained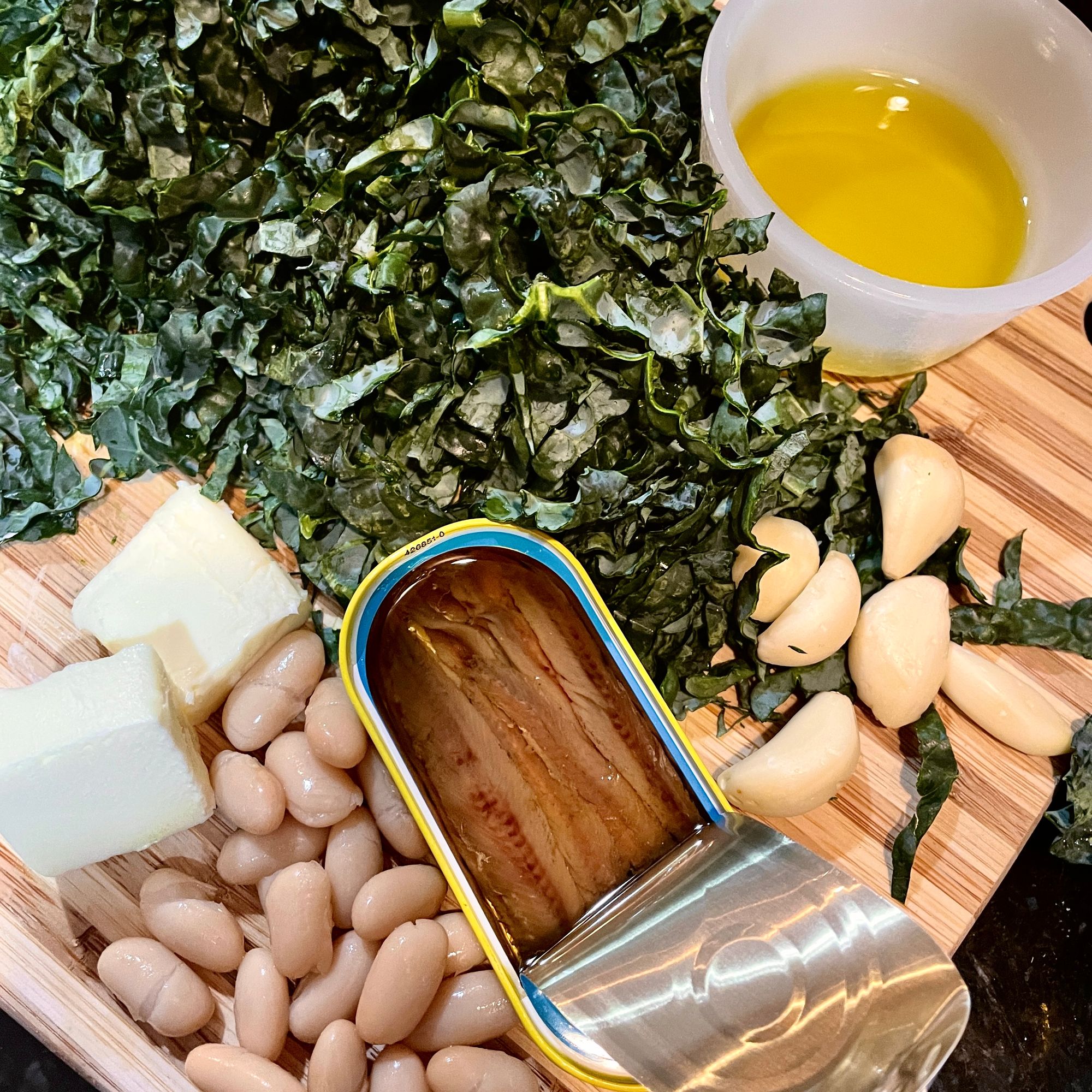 Have the kale chopped and ready in a heatproof bowl.
In a medium skillet over medium heat, warm 3 Tbsp olive oil and butter until the butter melts. Add the garlic and anchovy filets and cook, stirring, until combined, about 1 minute. Stir in lemon juice.
Pour the sauce over the kale and stir well (or massage with your hands) until the kale has wilted a bit and the sauce is distributed.
Return the skillet to the heat and add remaining 1 Tbsp olive oil and the beans. Heat until the beans are warmed and starting to crisp up, about 3-5 minutes. Add the beans to the kale and stir.
Serve warm or at room temperature with shaved parmesan and toasted baguette.
Product placement
PJ KABOS 'Family Reserve Organic - Medium'
High Phenolic and 2022 Gold-Award Winner.
Declared as 'One of the World's Best Olive Oils'.
Click here to shop.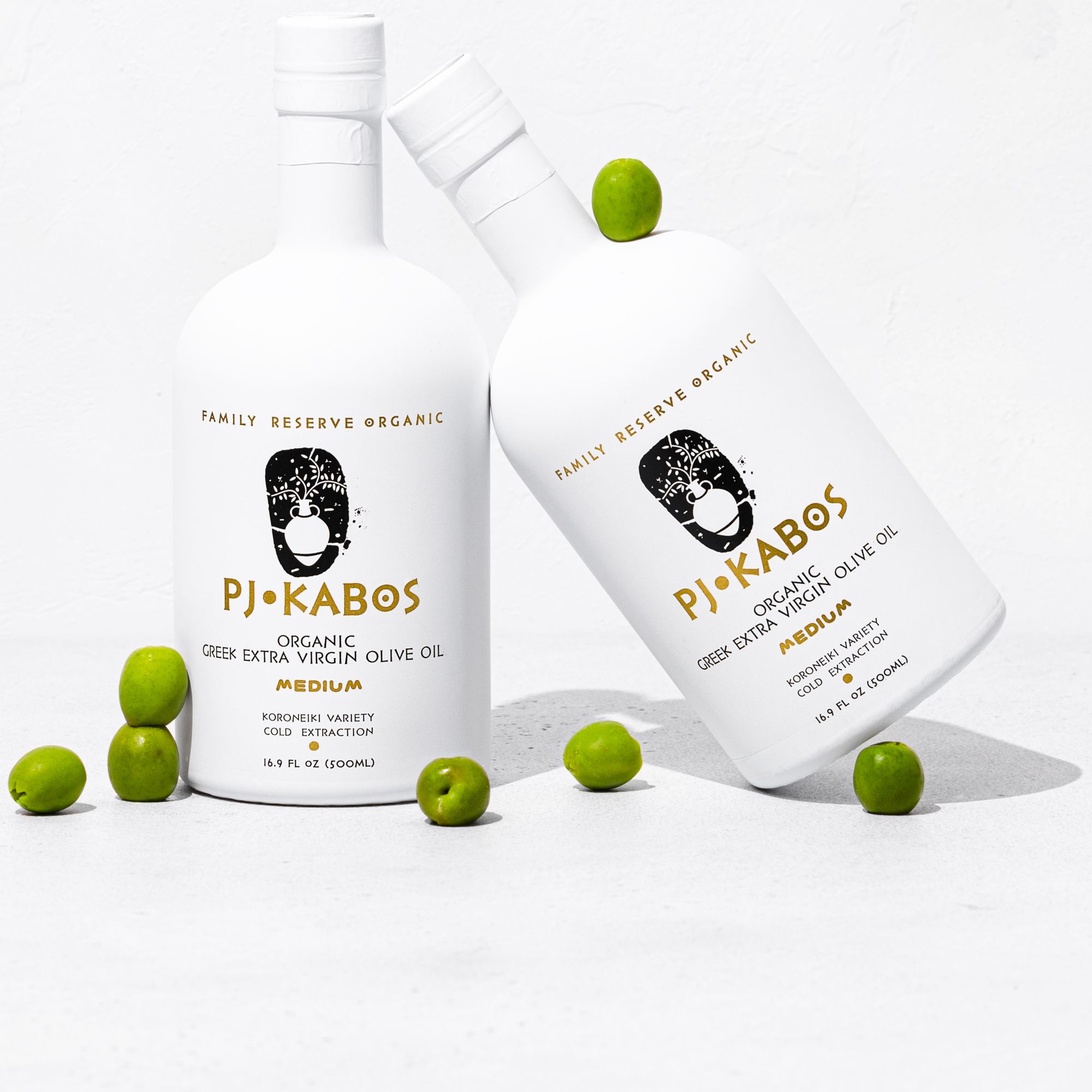 Join the newsletter to receive the latest updates in your inbox.